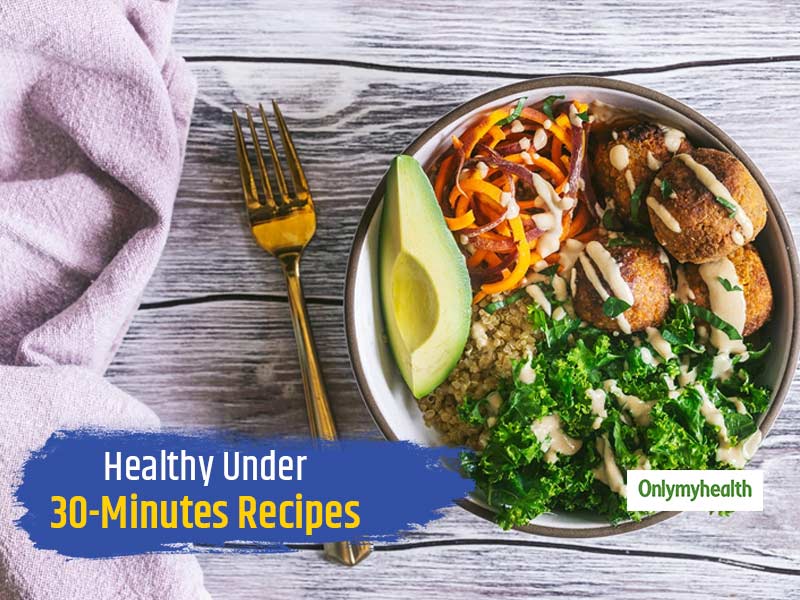 Ordering out to save on cooking time? Why not think of innovative ways of cooking a healthy meal in very less time? Read below
Ever feel like the weeknight struggle is real? Sometimes it's hard to find the time to put a balanced meal on the table that the whole family will love, and it can be just as hard to think of something to prepare that you didn't already eat last week! We're with you. Also, the logic of ordering food from outside does not seem to be a feasible idea as it was before the coronavirus era.
It doesn't take a long list of ingredients to make a great weeknight dinner. With simple and versatile ingredients, you already have at home combined with the goodness of California walnuts you can prepare comforting and wholesome meals that are sure to win your family's heart. Walnuts make a fantastic addition to the recipes. They're crunchy, filling and go with just about everything. Plus, a handful of walnuts is a powerhouse of important nutrients, including ALA omega-3 (2.5g), protein (4g), fiber (2g), and magnesium (45mg)! The essential part is just like almonds, one can also have soaked walnuts on a daily basis for its myriad health benefits.
Also Read: What Makes Walnut A Healthy Diet Option For Those Who Start Their Day With Yoga, Explains This Nutritionist
If you are one of those who are finding it difficult to make nice meals on weekdays owing to a lot of work load and general fatiue, whip-up these delicious meals by Chef Sabyasachi Gorai in thirty minutes or less so you have more time to do the things you love with the people you love.
Spring Vegetable, Chicken & Walnut Pasta
Ingredients
250g pasta shapes
2 tablespoon extra virgin olive oil
500g chicken breast fillets, cut into strips
1 onion, sliced
1 large carrot, cut into batons
100g California walnut, halves
200g asparagus, trimmed and cut into 5cm pieces
1 red pepper, sliced
2 tablespoon white wine vinegar
10g parsley, chopped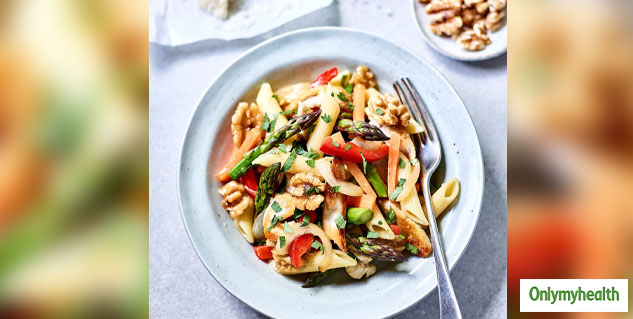 Preparations
Cook the pasta in boiling water for 10 minutes or until just tender, drain.
Meanwhile, heat 1 tablespoon oil in a large frying pan and fry the chicken, onion and carrot for 5 minutes. Add the walnuts, asparagus and pepper, cover and fry for a further 4 minutes.
Stir in the remaining oil and the vinegar and toss in the pasta, stirring to evenly coat, season well.
Serve sprinkled with parsley.
California Walnut Omega Burgers
Ingredients
2 cups half walnut toasted and half
1 cup rinsed beans
1/2 cup quinoa, cooked
1/4 cup bread crumbs
2 tablespoons chia seeds, ground
2 tablespoons apple cider vinegar
2 tablespoons olive oil, divided
1/2 teaspoon ground cumin
2 eggs
2 garlic cloves
Salt and pepper to taste
1/2 cup finely chopped California walnuts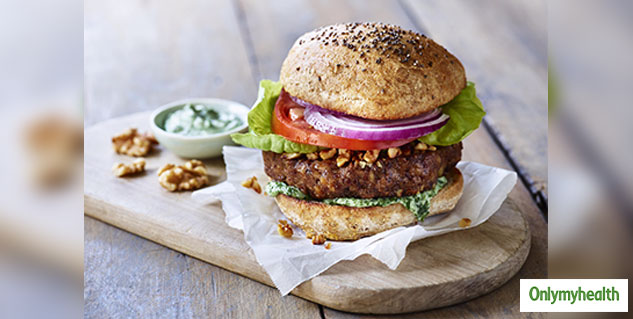 Also Read: Walnut Recipes: Know How To Add Walnuts To Your Proteins For Maximum Health Benefits
Preparations:
Combine California walnuts, beans, quinoa, bread crumbs, chia seeds, vinegar, 1 tablespoon oil, cumin, eggs and garlic in a food processor and pulse to finely chop the ingredients. Season with salt and pepper.
Using wet hands, shape the mixture into 6 patties. Lightly press finely chopped California walnuts onto both sides.
Heat remaining oil in a non-stick skillet on medium heat. Cook patties on each side until golden brown.
Serve on toasted buns with lettuce, tomatoes, onions and any other desired condiments.
Read more articles on Healthy Diet