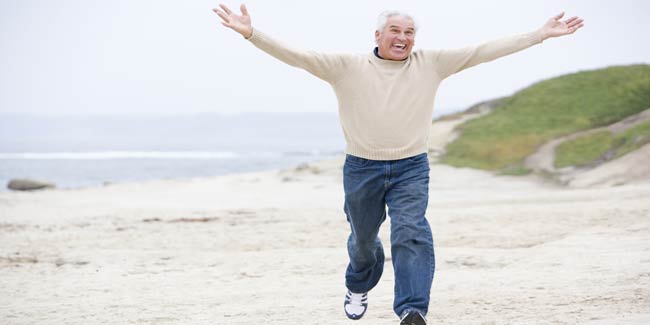 Yes, you can add extra years to your life! Certain habits, choices and preferences can help you extend your life expectancy. Sometimes, there are conscious decisions (such as not smoking, maintaining a healthy weight) that keep you around for longer while unconscious decisions such as preferring tea over coffee/sodas add years to your life.
Here are some of the surprising signs that you'll live longer than you think. All of these are not lifestyle habits, but choices that you have made. Give yourself a pat on the back for the ones you already do.
You feel 10 years younger than you are
Feeling young can reduce the risk of several medical conditions. Also, it provides strength to see through the challenges, keeping stress levels to minimum while boosting your immune system.
Also read : Healthy tips to prevent lifestyle diseases
You have a lot of friends
Social engagement is a proven lifespan-extender. There is ample evidence of social isolation being bad for your health. On the other hand, having friends and social engagement is good.
You're the life of the party
A person who is lively, helps make a party fun and exciting is more likely than others to live more. Moreover, there are less chances of developing dementia owing to the lower levels of cortisol.
You'd rather walk
If you prefer walking than using a vehicle, you'll be better physically and cognitively. Regular physical activity cuts the risk of heart disease significantly. Besides, there is a less risk of developing cancer, neurological diseases and infections.


You do chores by yourself
Not having a housekeeper can increase your lifespan. If you are vacuuming, mopping, washing clothes and gardening by yourself, you lower risk of several medical conditions significantly.
You like raspberries
Nutritional powerhouses such as raspberries ward of heart problems, lung diseases and cancer. High in dietary fibre, raspberries helps reduce total and LDL (bad) cholesterol. This improves insulin sensitivity and keeps you stronger for long.


You don't worry too much
Worrying too much dents your chances of living longer. Moderate worriers are less impulsive, pose less risky behaviour and let you plan for alternatives. These factors contribute to healthy life and cancel out a negative health impact.
You keep abreast of latest technology and trends
Embracing techie trends, learning and using them keep your brain cells healthy and young. Twitter, Facebook and other mediums aren't just helping you connect with friends, family and current events, but also add years to your life.
You don't snore
Snoring is one thing that gets in the way of breathing and your health. A major sign of obstructive sleep apnoea, snoring can cause breathing difficulties. Sleep apnoea can contribute to high blood pressure, memory problems, weight gain and depression, all the factors that may take years off your life.
Genetics do play a major role, and cannot be overlooked. But your lifestyle choices are very significant. If you indulge in vices and neglect your health, you don't give yourself a chance to live longer.
Image source : Getty
Read more articles on Exercise and Fitness.
For more such stories, Download Onlymyhealth app