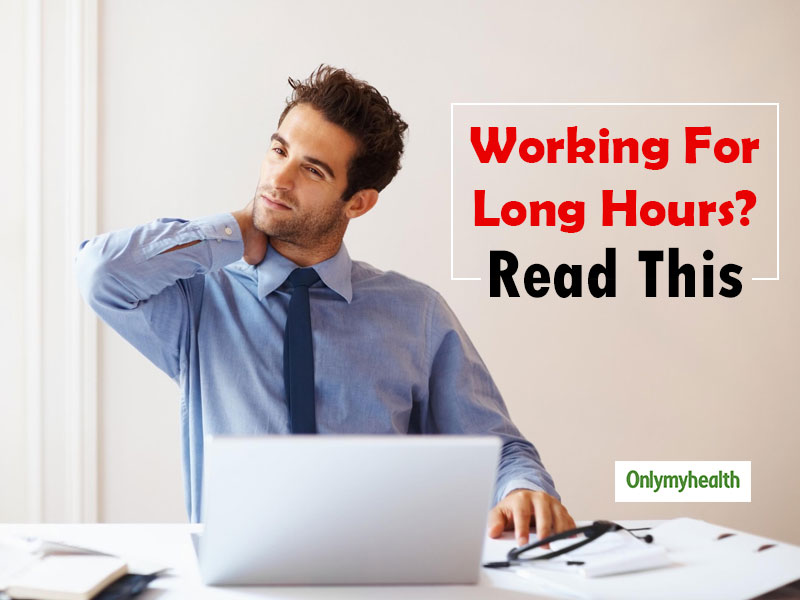 Have you ever felt dizzy or experienced a burning sensation on your back due to working for a prolonged period infront of a computer or a laptop? Also, a common syndrome of burnout, such symptoms are indicators that one should not bow down to their desk job and look for alternatives to work without harming their health. Lengthy working hours with prolonged sitting at a desk has become one of the leading causes of neck problems among young adults. Such prolonged pains can lead to several serious ailments, needing invasive treatments. However, as per experts, Disc replacement therapy has been shown to offer a simple solution to this vexatious issue.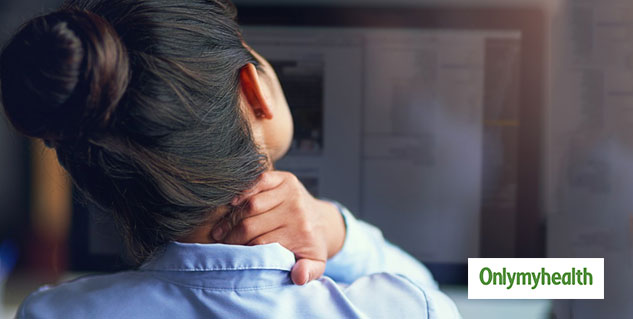 Thirty-five-year-old software engineer Rajat Mittal had been ignoring the severe pain in his neck and was carrying on with his daily routine, till he was diagnosed with degenerative disc disease. The only reason that led to this misery was a busy lifestyle and a demanding work schedule. Dr Gururaj M, Consultant Spine Surgeon, Indian Spinal injuries Centre, says, "The human spine is a column of 33 vertebrae, which are kept in place with spongy inter-vertebral discs and ligaments. As we age due to improper posture, nutritionally deficient diet or abrasions, the water content of the disc decreases and proteins changes, making it vulnerable to wear and tear." Earlier the only surgical option available was spinal fusion, leading to a reduction in space and mobility of the spine, increasing stress on other adjoining vertebrae. Fortunately, disc replacement therapy is now offered to patients as an excellent treatment to their spinal problems.
Also Read: Get Your Spine Treated Without Surgery
About Disc Replacement Surgery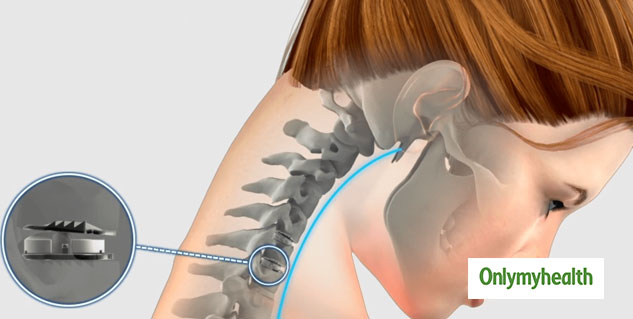 "In Arthroplasty, a herniated intervertebral disc is replaced with a prosthesis to retain the natural flexibility in the spine. This surgery is done to relieve the pain and neurological symptoms that come with cord compression," says Dr Vishal Nigam, Consultant, Spine Surgery, Moolchand Medcity. This surgical method is essential for those experiencing connected symptoms to spine pain. Following are some symptoms that indicate deteriorating spine health:
Sharp pain around the neck area
Trouble in lifting objects
Headaches
Feeling of dizziness
Burning sensation around the neck area
Also read: Do Not Touch These Body Parts For No Reason
Other Treatment Options
Anterior cervical discectomy and fusion: An incision in the front of the neck is made to perform a discectomy to bring two vertebrae together. In this procedure, a bone graft is inserted between the two vertebrae where the disc has been removed to ensure recovery from spine-related problems. This grafted bone separates the vertebrae and stimulates the two bones to grow together.
Fusion procedure: It usually involves the use of hardware, such as screws, plates, or cages to keep the bones from moving. However, it creates a greater strain on the healthy spinal segments, leading to wearing out of the spine. This syndrome is also known as adjacent-segment degeneration.
Preferred Over Conventional Surgeries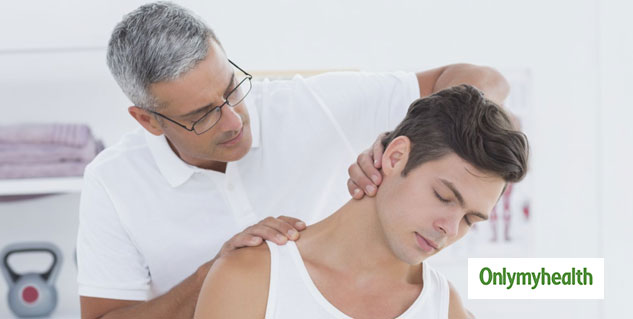 Dr Gururaj M adds, "Needless to say, artificial disc replacement surgery has an advantage over conventional surgeries since it offers complete flexibility and restores the normal function of an individual much faster. Apart from being safe, effective and less intricate, the number of days of hospital stay is also less."
Read more articles on Other Diseases