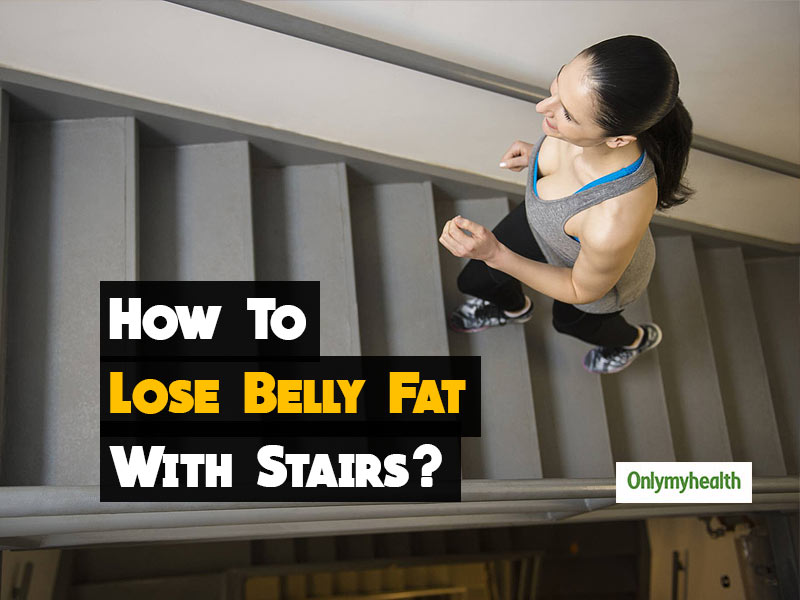 The waist is one of the most problematic areas of the body when it comes to losing fat. It requires double the hard work as compared to other body parts. Those who put on easily and try hard to shed it understand the pain. If you too are struggling with your belly fat but don't have time to the gym, don't worry. You can easily get rid of those irksome tyres around your waist by doing some simple stairs exercises. Here are 5 effective stair exercises to lose 5 inches in 5 weeks!
Climbing stairs
You are to climb two ladders at a time in this exercise.
Note that the stairs are neither too big nor there is a huge gap, otherwise you may fall.
Climbing two stairs at once, but while descending, descend one ladder.
Keep pace and climb through the nose while climbing and landing.
Do this as many times a day as you can. This will reduce your weight rapidly and reduce belly fat.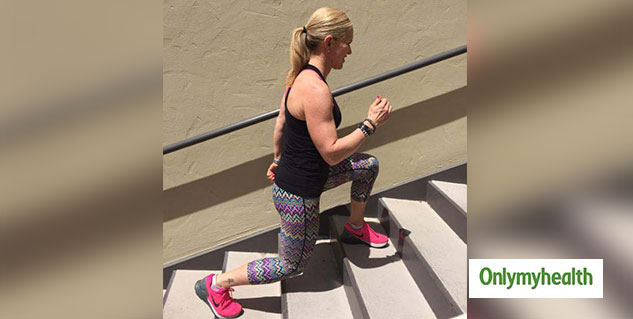 Jumping feet
For this exercise, stand in front of the ladder and put both your hands on the waist.
Now by jumping, first put one foot on the ladder and bring it back down, then put the other foot on the ladder and bring it back down.
During this, keep taking deep breaths.
This is an easy exercise so you can easily do it 40-50 times at a time.
Along with reducing abdominal fat, this lower body part also benefits from this exercise.
Stair Triceps Dip
For this, rest your hand on the first ladder from the ground in such a way that your back is towards the stairs.
Now spread the legs towards the front while giving the weight of the body on the hands.
Slowly lift the body up and down while putting body weight on your hands.
During this, keep taking deep breaths.
Do this exercise as often as you can. This exercise reduces your abdominal fat and makes the arms, back and waist strong.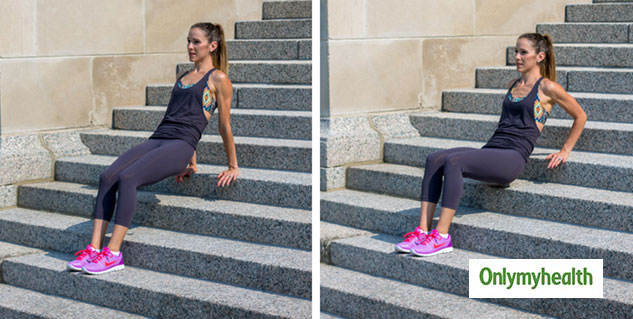 Pushups
Place your hands on the first or second (height-wise) ladder from the ground and place the toes on the ground.
Come in Plank's position.
Now put emphasis on your arms and lift the body upwards while giving full weight of the body to the palms, then bring it back down (as pushups are done).
During this time, let your chest touch the stairs every time.
You can do 5 to 20 pushups at a time.
After this, you can start again by taking a break of 30 seconds.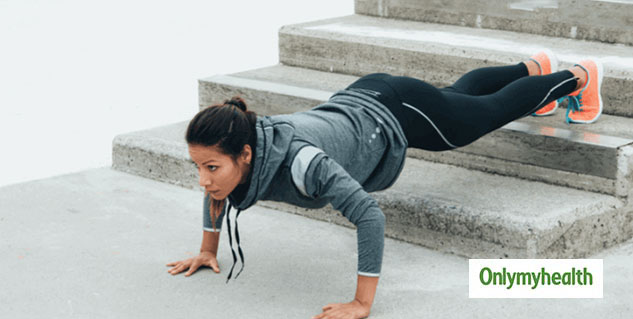 Balance plank
For this exercise, first come to the Plank's position.
For this, rest your palms on another ladder from the ground and keep the feet straight and claws on the ground.
After this, raise your left hand and right leg up.
After stopping for 15 seconds in this position, bring the arms and legs back to their place and then raise the right arm and left leg.
Do 10 sets of this exercise daily.
Read More in Weight Management