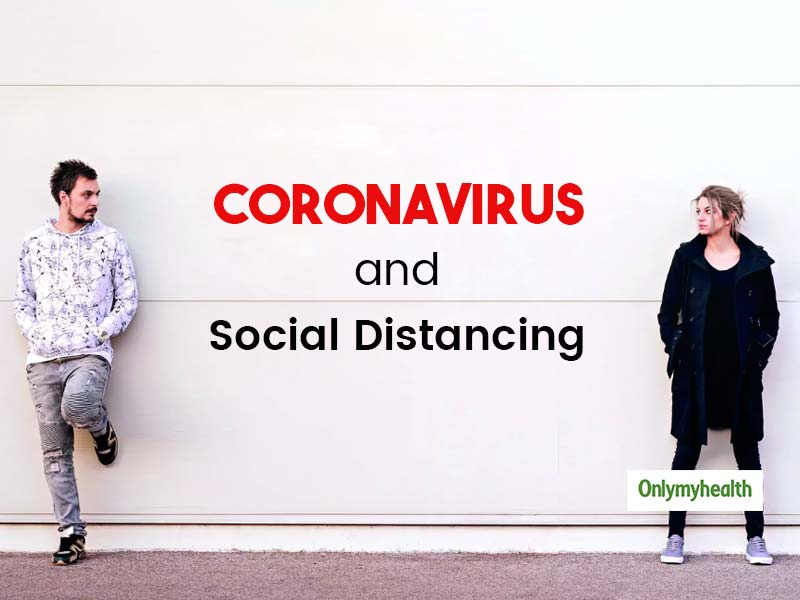 Right now, the whole world is battling the coronavirus scare. More than 6,500 people have died worldwide, and around 1.70 lakh people have been infected by it. Most offices by now have declared work from home, and several institutions have been shut down until further notice. This is done to make way for social distancing, an essential aspect for coronavirus prevention. We have the option of social distancing, through which we can reduce the spread of the virus. As stated by the Ministry of Health, there is no need to panic as those affected in India have had a travel history or have come in contact with the travellers. Hence, the best way to ensure that no one is coming in connection to any virus is by ensuring that there is social distancing as the spread of coronavirus is exceptionally swift and only a few seconds of contact is enough for one to get infected.
Good morning!

Everyone need not wear a mask.#COVID2019 #IndiaFightsCorona #SwasthaBharat pic.twitter.com/C0nfrk18WQ

— Ministry of Health (@MoHFW_INDIA) March 17, 2020
Also Read: COVID-19 Pandemic: Know Everything That Coronavirus Does To A Human Body
As per the ministry, the social distancing advisory will be in force until March 31, 2020, and is implemented to reduce the chances of people coming in contact with each other. The following are the advisory issued for social distancing that we should know about:
Closure Of Public Places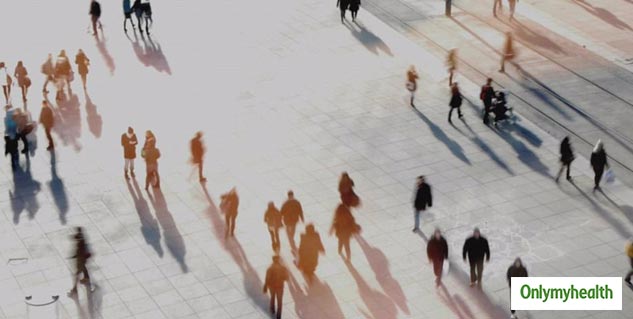 Closing of schools, offices, public places, including gyms, museums, social centres, swimming pools to limit the chances of everyone coming in contact and transmission of the virus. Also, this is a must for those who are suffering for basic cold or cough too for precautionary basis. This is the time when the ministry is promoting online education, which means only closure of physical presence but connectivity through the Web for uninterrupted services. Also, the advisory encourages private sector employees to work from remote locations wherever possible, without hampering the company functions.
Disapproval on Large Gatherings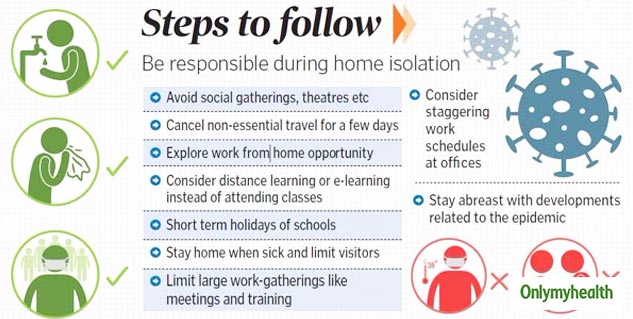 The need of the hour is to not come in contact with other people, just as a preventive measure to stay safe during this situation. Hence, one should try to meet everyone over video calls rather than physical presence. Also, the main thing here is to ensure complete cleanliness by especially cleaning frequently touched surfaces. Also, while going in already-planned family functions, one should ensure that the gathering is limited and individuals take all possible preventive measures for complete wellness.
Caution While Heading Out For Necessities
There exist several instances, which would require you to head out like for buying groceries, vegetables, etc. Hence, one should follow all the do's and dont's of visiting a public market in times when the whole country is reeling under the danger of coronavirus. Also, for your safety, it is advisable to not go out to such places during peak hours to avoid close contact with others.
Also Read: The 5 Questions To Determine Whether Your Cold Is Coronavirus
Namaste Over Hugs and Handshakes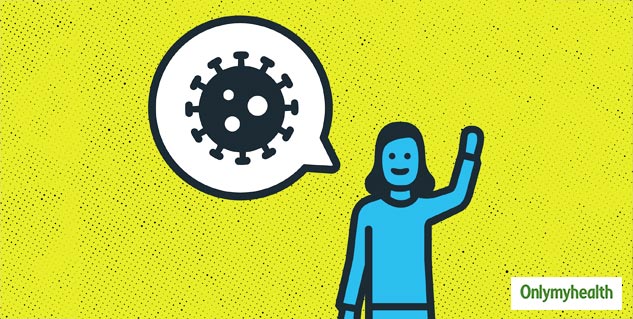 This is the time for all of us to greet one and all with a Namaste over a hug or a handshake. The reason behind this is to handshake with anyone to avoid transmission of the virus. Also, one should continuously wash their hands, not spit in public and clean frequently-touched surfaces for complete hygiene and wellness. This is the time to act and not to sit back and panic. Hence, do you bit in making your surroundings coronavirus-free by following this advisory by the Ministry of Health
Read more articles on Miscellaneous