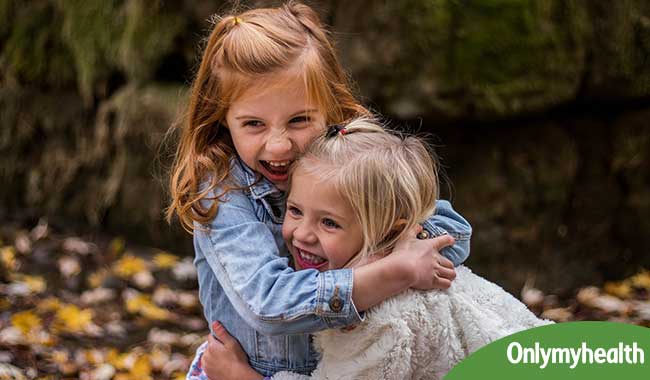 The social and emotional development of a child is influenced by the parents, peers, and teachers at school. Children in this age group start to develop self-confidence and acquire self-esteem. You can help your child to become confident by accepting them as they are and guiding your child regarding the right and wrong choices. Use a democratic method of disciplining (explain them their mistake) rather than punishments. As the peers have a significant effect on your child's self-esteem, confidence and development of socio-emotional skill help your child to be accepted by peers. Your child's teacher also plays an important role in his or her socio-emotional development. Do not interfere in a school activity, especially if the teacher scold's your child, as when they scold them for bad/poor performance, they are helping the child to develop like when they praise the children for things done well.
Social and emotional development of 5-6-year-old
The family forms the centre of his or her world for a five-year-old. They play with other children and develop friendships, but the most important aspect of their emotional life is still their family.
The environment and behaviour in school is very different from that at home. They have to learn to behave at school and fit into the system. This can be confusing and tiring for a child and can make your five years old cranky, bossy or teary.
Five-six-year-olds can be caring and considerate but they are not old enough to be responsible for younger brothers and sisters.
Children in this age group are aware of being a girl or a boy and often prefer to play with children of their sex - boys play with boys and girls with girls.
As 5-year-olds are more independent and in control of their behaviour they argue less and have fewer tantrums. You can reason with your 5-year-old.
They like to play with peers, but may cheat, or get upset or not want to play. Hence they may need adult supervision and help to keep their play positive. They may not follow rules in a game and may not act fair, but whether they win or lose they play together rather than playing by themselves.
Social and emotional development of 6-9-year-old
They are increasingly affected by the outside world at school and friends. They want to be liked by their peer group ad it is important for their self-esteem. Help your child to act in a manner that will help them to be accepted by their peer group like what to wear, what to take for lunch.
Teach your child to deal with peer group pressure and learn to make a rational compromise between family values and peer group values. Although peer group importance can be rigid and superficial, you cannot ignore it entirely.
They often prefer to play with children of their sex-- boys play with boys, and girls with girls, but may play with stereotype members of the opposite sex. This shows that both sexes can do lots of diverse things and not just the "boy" or the "girl" things.
6-7-year-old likes to play with peers and share activities, has some understanding of rules but may cheat, or may get upset or not want to play. Hence they may need adult supervision and help to keep their play positive. By 8-9 years they have a better understanding and prefer team games.
They are learning to be more responsible and become more careful of their things (at about 9 years). At this age some children may tell lies or steal as their understanding of right and wrong is not fully developed.

Social and emotional development of 10-12-year-old
The beginning and changes of puberty make the world a more complex place for the child.
Children in this age group usually have a 'best' friend with whom they love to share activities.
Their relationships at school with other children may become more complicated, competitive and changeable particularly of girls. Boys are usually more focused on the doing what they want rather than with whom they are doing it.
By eleven a child is more affected by what his or her friends think rather than what you like. They are becoming more independent and want to be accepted by peers. They are now less interested in family activities such as picnics, outings, holidays that were adored by them at nine. It can be a difficult time for parents, especially mothers, as the children who wanted to be loved by the mother are now less welcoming of the love and care.
Also read: Dental care tips for kids.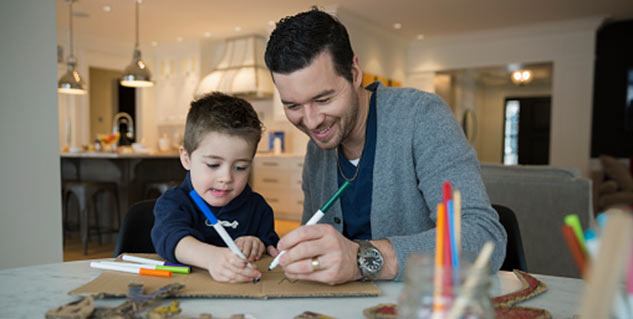 Tips to help increase your school-aged child's socio-emotional development:
Let your child choose activities that are appropriate for his or her abilities.
Develop a healthy relationship with your child so that he or she can talk with you and be open with his/her feelings.
Help your child to develop a habit of reading and certain hobbies.
Encourage your child to play outdoor games and do physical activity.
Encourage self-discipline, respect for authority, teachers, elders.
Encourage them to abide by rules.
Be supportive so that your child talks to you about peer pressure and teach and help them to deal with peer pressure.
Also read: Nutritional advice for Infants and Toddlers.
For more related articles, download OnlymyHealth app.