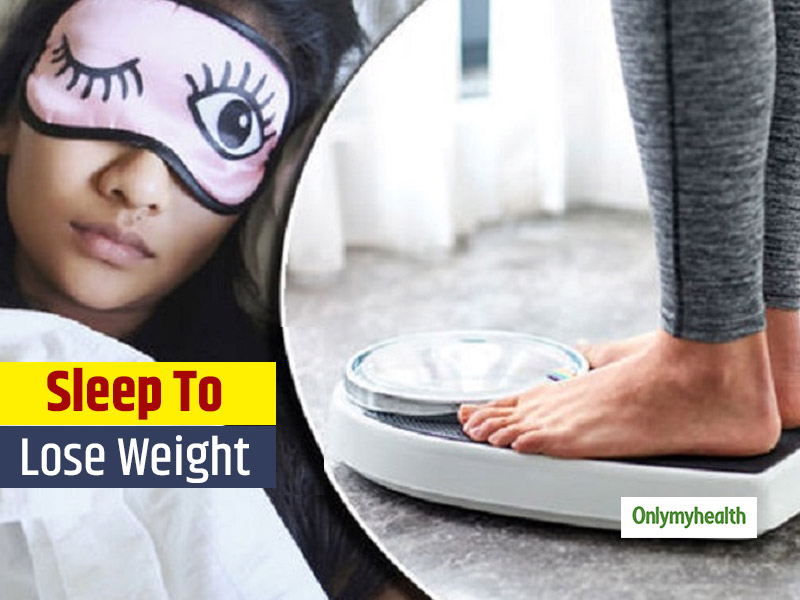 Ever thought what sleep did on your weight loss journey? Please read below to know it all
Have you ever thought that sleeping well could make you lose weight? We have heard about exercise and calorie counting, low carbohydrate, high protein diets for weight loss, but sleep is a new secret weapon to get a healthier you. When we say that sleeping well does have a big difference in our health, here's what we mean when we say this.
Sleep burns belly fat reduce weight and enhance our immunity. It reduces premature ageing and improves overall well-being. It depends on our sleep quality and not just the number of hours we sleep. So more than stressing on the hours that we sleep, we should actually work towards making every minute count. When we sleep well, a hormone called ghrelin which makes us want to eat more food in under control, so we don't feel hungry. So, when we are not sleeping well, this hormone could be unbalanced, and hence, we could be willing to eat more food. Have you ever felt that when you don't sleep well, you want to eat more food?
Also Read: Dietician Swati Bathwal Talks About The Top 5 Ways To Lose Weight
Other hormones called cortisol hormone is also on the rise. This hormone is responsible for that rise or low sugar in the morning. So, if we are dealing with high sugars in the morning, it could be due to lack of sleep. This hormone cortisol also stores fat. So, directly high cortisol levels could cause high fasting sugars in people with diabetes and even leading to weight gain.
Brain And Body Connection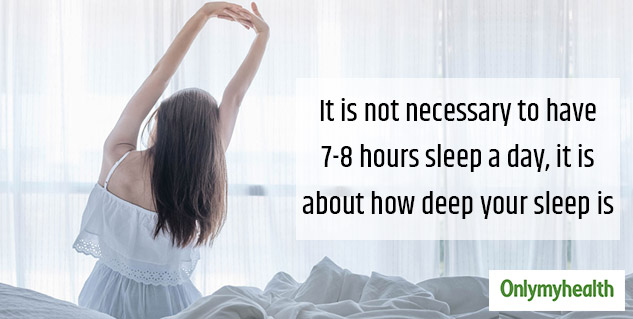 Our brain detoxifies when we are asleep, and our lymphatic system ( the drainage system of our body) works well. Our brain expels toxins when we are sleeping. During sleep, human growth hormone helps the body to heal and repair and grow muscles. So it is great news for bodybuilders.
Our sleep cycle is naturally balanced with the luminous effect of the sun. After sunset, a natural hormone called melatonin is secreted in our body. It is at its peak in the darkness of the night. This hormone induces sleep in our body, and when the sun rises the level of melatonin drops. And we wake up. Melatonin can become low if we turn on artificial lights like TV, laptops, mobile phones, Ipad etc. Hence, these sources of artificial light should be avoided at least 3 hours before going to bed to ensure that your sleep quality is good to reap in maximum benefits of sleeping. Also, it is not that bad to have some pleasant dreams and wake up with a smile the next day.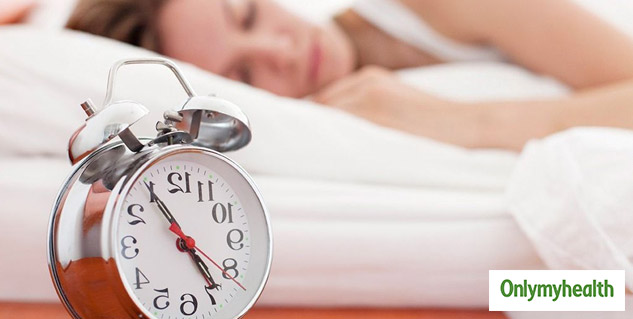 Also Read: Protein Myths Busted By Dr Swati Bathwal
So, if you want to get rid of that belly fat, add glow to your skin, build muscles, age slowly, you must sleep well. It is not necessary to have 7-8 hours of sleep a day. It is about how deep your sleep is. Make the most of this most natural diet tip to stay in shape and energised every single day!
Read more articles on Mind & Body