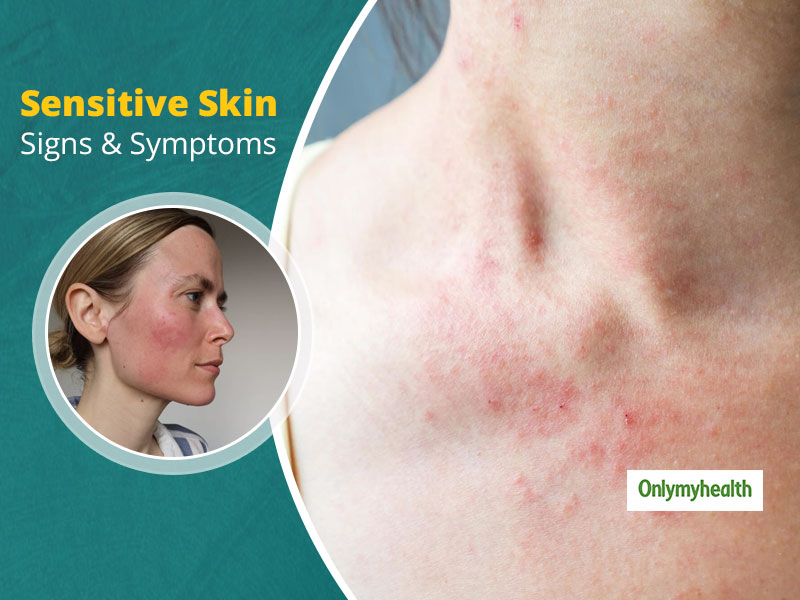 Sensitive skin signs and symptoms: Do you know what is susceptible skin? When the rash appears on the skin as soon as using any facial treatment or makeup product, then such irritated skin is called sensitive skin. Many people get itchy, rash or redness on the skin due to prolonged sunlight, dust and dirt during summer. However, it lasts for a short time. However, if something like this happens to your skin repeatedly, so recognise that your skin is sensitive. In such a situation, one has to be more vigilant to take care of it. Sometimes these skin problems prove harmful. Many people have no idea what their skin type is. If you want to know if your skin is sensitive, pay attention to these signs.
Reddening Of The Skin: Skin redness is a typical symptom of sensitive skin. People whose skin is sensitive; they experience it very often. Due to prolonged exposure to sunlight or exposure to something that you are allergic to, your skin becomes red.
Recurring Rashes: Those whose skin is sensitive, they get skin rashes very quickly. Repeated rash or small red spots on the skin is a sign of this. The rashes do not go away smoothly. If you have rashes after using any product, then stop using it immediately.
Itchy Skin: If you feel an itch on the skin after using excess hot water or taking a hot shower, then your skin is sensitive. Apart from this, the use of the more harsh cleansing product also causes itching on sensitive skin.
Burning sensation: Many times the use of gel, alcoholic products or anti-ageing products, etc. also causes some skin irritation. If this happens to you too, then understand that your skin is sensitive.
Tips For Sensitive Skin
Also Read: Make Lip Scrub At Home For Softer and Plumper Lips
Zinc Oxide
Using sunscreen containing paraben or oxybenzone on sensitive skin dramatically reduces the problem of itching or rashes. Miss Monica Sood, MD, TBC by Nature, states that using sunscreen containing titanium dioxide or zinc oxide is beneficial at such times. They not only suit all skin types but also protect you from the ultraviolet rays of the sun. Not only this, along with skincare, it also maintains skin tone.
Also Read: Make Organic Shea Butter Eye Cream At Home
Massage with ice
If your skin is sensitive and you are troubled by the problem of sunburn or open pores, then ice cubes may work for you. Massaging the face with ice cubes improves blood circulation and cures acne. Also, if your eyes are looking tired, then massage with ice cubes on your eyes will be relaxing. However, instead of applying ice directly to the skin, use it wrapped in a tissue paper or muslin cloth.
Face Scrubs
Do not use scrubs for dehydrated and sensitive skin. During the summer season, wash your face frequently with fresh, clean water. Rosewater can be used by mixing it with witch hazel to create a refreshing skin tonic. It helps to feel the freshness in the skin and helps to tighten the pores of the skin, which helps in preventing dark spots and pimples in the skin.
Read More in Skin Care