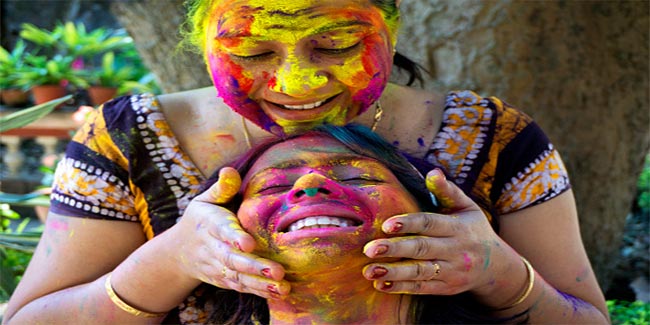 A proper skin care regime should be followed before and after holi. This will keep your skin healthy and glowing even after you have played holi.
Holi colours are full of harmful chemicals which can kill the skin cells and can cause dryness. These colours make your skin sensitive. You start suffering from numerous skin allergies resulting in rashes, inflammations and itching.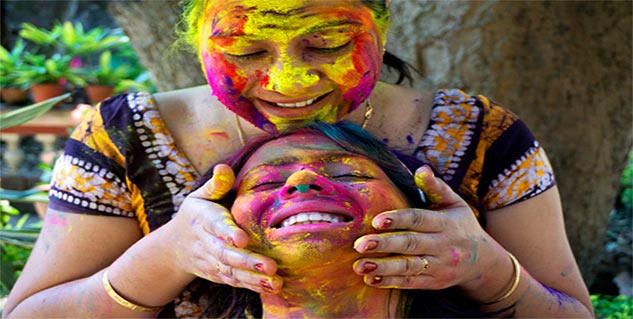 These colours penetrate deeply in the skin and don't get washed off easily. So it's better to take care of your skin properly before and after holi.
Skin care before holi
Before going out to play holi, always apply mustard, castor or olive oil all over your body. This protects your skin from the harmful effects of the colours.
Moisturise your skin properly as the chemicals in the colour simply absorb the moisture from your skin making it dry and rough.
Apply a good sunscreen lotion after applying oil on your body. This prevents the harmful effects of the UV radiation that it can cause after mixing with the colours.
You can apply foundation on your face before you start playing holi. It protects your skin from dry colours.
Skin care after holi
If you have played with dry colours, then first of all wipe it with a clean cloth and then wash the fash with cold water. Don't use warm water to wash off the colours.
Lemon acts as a natural bleaching agent so rub some lemon wedges on the skin and then wash it properly. Do not use soap to wash the face.
Apply a large amount of moisturizer on the face, leave it for 15 mins and then wipe it off with a piece of cotton. It acts as a cleanser.
Avoid repeat washing and scrubbing of the skin as this will make tour skin more dry and wrinkled. Some colours take time to go off.
You can go for facial or cleaning in the parlours after holi.
Dip a piece of cotton in coconut oil and then dab gently on the face. Wait for 10-15mins and then wipe it off to remove the colours.
Apply face packs made of vegetables and fruits to get that glow back on your face.
Skin is very delicate and it has to be cared properly. By following these tips one can have a safe and harmless holi.
Image Source: Getty
Read more articles on Festival Fever.