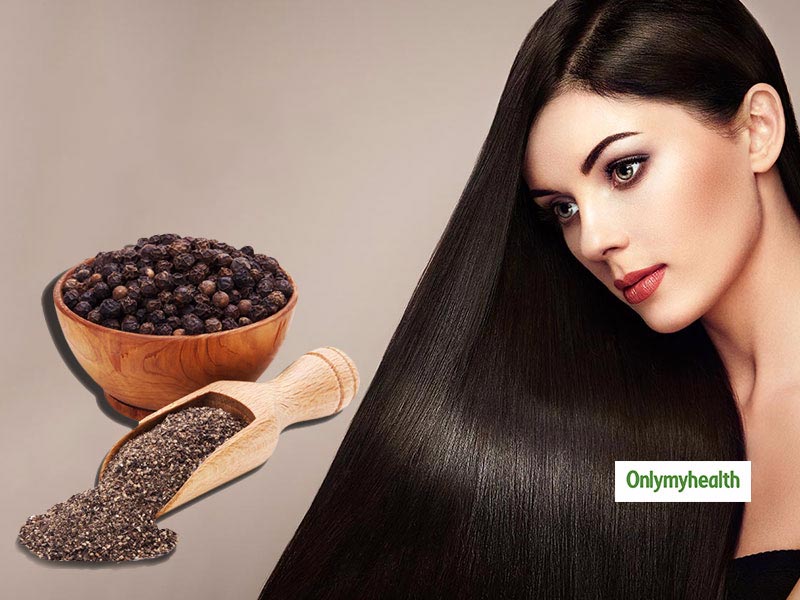 Haircare hacks in summer: Black Pepper is considered very beneficial for health and is also helpful in cough, cold, digestion and is useful in relieving gastrointestinal problems. Not only this, but it is also valuable for eliminating your blood pressure (hypertension) and many other health problems. But do you know that black pepper is also useful for your hair? Dandruff and hair loss are common problems in every season. Do you know, you can use black pepper as a treatment for these problems. Black pepper also helps to reduce your grey hair. You can use black pepper in many ways. Here we are telling you some simple hair care hacks of pepper.
3 Simple Hair Care Hacks
Curd and black pepper when hair is white/grey
If you are troubled by white hair, you can use a hair pack made of yoghurt with black pepper in your hair. Black pepper prevents premature whitening of hair as it is rich in copper content. Curd moisturizes your hair and removes vitamin C deficiency.
For this, you have to take 1 cup of yoghurt in a bowl.
Now add 1-2 teaspoons of black pepper powder and mix. After this, you add one teaspoon of honey and mix them well.
After this, apply this hair pack to your hair and scalp.
Wash your hair after 20-30 minutes.
Remove dandruff with black pepper and olive oil
During weather change, every second person is often troubled by the dandruff problem. If you have long hair, you consume more time to wash your hair. But if you try this recipe two times a week, you can get rid of dandruff.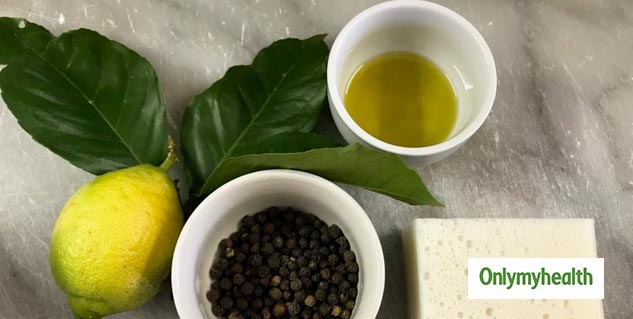 To remove dandruff from the hair, put one teaspoon of black pepper in a bowl.
Now you add virgin olive oil and mix these two well.
After this, you add two tablespoons of lemon juice and mix.
Now apply it on the scalp of your hair and leave it for 1 hour or all night. The next day you wash your hair. This will help you to overcome dandruff.
This black pepper hair pack contains an abundant amount of vitamin C, which helps keep your scalp clean and prevents dandruff from forming.
For long thick hair
Now if you want long, thick and bouncy hair, then pepper can also help you in this. Because it can help stimulate your hair follicles.
For this take olive oil and mix black pepper powder in it.
Now keep it closed in an airtight container for two weeks.
After two weeks, you apply this oil in your hair and keep it for 30 minutes. This will promote the growth of your hair.
If you want, you can also use black pepper with coconut oil in place of olive oil. This cheap household recipe will help make your hair shiny and healthy.
Black Pepper For Hair: Talking about the use of black pepper for hair, it helps in bringing a natural shine to your hair. Besides, it helps to overcome many problems associated with your hair.
Read More in Hair Care