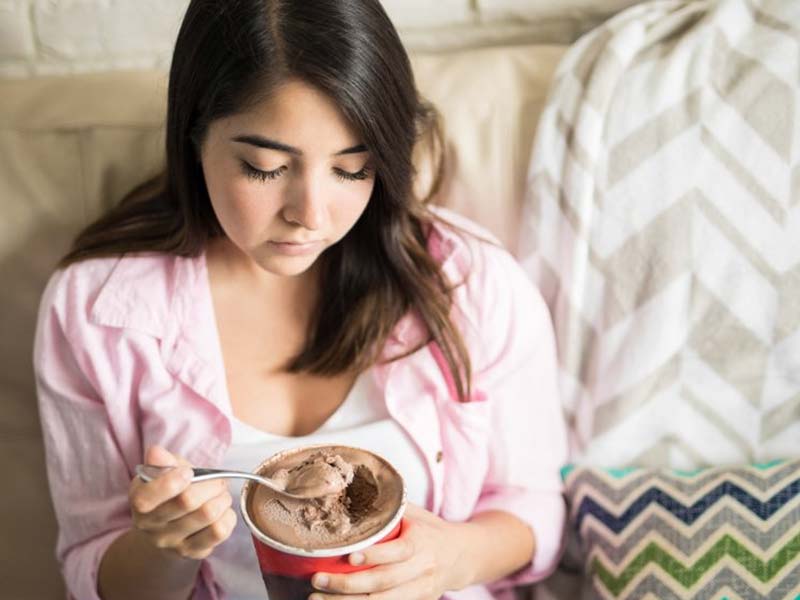 Whenever we hear ice-cream, there is a wide smile that covers our face. This is because for most of the people, ice-cream is like a happy food. Whether you are going through a terrible breakup or just celebrating a good memory or treat, ice-cream becomes our first choice. It is like a comfort food that relaxes our mind and helps us fight our demons. But eating too much ice-cream can actually have a negative effect on your health. It also has a lot of calories and additives that could disturb your digestive health. Let us know about some side-effects of eating ice-cream in the night or consuming it too much.
Is Ice Cream Good or Bad?
Well ice-cream is definitely not loaded with too many health benefits. It consists a lot of fats, sugars, additives and other ingredients that could increase your fat and weight. Little ice-cream over few days of interval is not bad because you can regulate your fats and calories likewise. But it is not so when there is increase in ice-cream intake. So in all, you should really eat ice-cream only when you have a lot of craving for it. Let us know about some side-effects or negative effects of ice cream if we eat it regularly or in the night.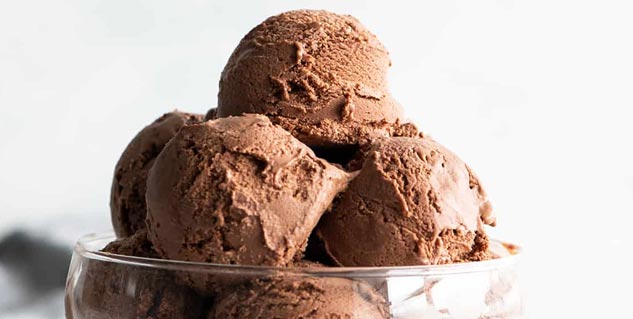 Effects of Eating Ice Cream
1. Increases risk of Obesity
A little cup of ice cream could actually increase the risk of obesity. This is because that it contains around 1000 calories. If you eat ice cream regularly in your diet, then there are high chances that you may have obesity in future. This is because ice cream has a high amount of calories which could be around 50% of what is needed. There extra calories just increase your fat tissues and accumulate in the intestine and organs.
2. Your blood sugar stays normal
It is not so that a regular scoop of ice-cream could increase your blood sugar levels to some haywire. Eating ice cream in the night could increase your blood sugar levels, but can also keep it regulated if you have problems of low blood sugar. Unless you're diabetic or have reactive hypoglycemia, your blood sugar should still stay in a normal range. However, you should be careful about the amount of ice cream you are consuming in the night. More than one scoop of ice cream could really affect your BP as well as cause health complications.
Also Read- Cinnamon For Weight Loss: How Can It Help?
3. Increases Heart Risk
There are about 40 grams of saturated fat in a scoop of ice cream. This is a bad news because it increases the risk of heart attack. You are more likely to see a spike in title, sides, and cholesterol levels in your quality. These levels may move up and down as the ice cream moves through the system, but it could be really hard for your body to digest it. Therefore, taking ice cream in the night could be particularly problematic for your heart. If the triglycerides remain high, then it could increase your risk of heart attacks, especially when combined with other risk factors such as high BP and being overweight.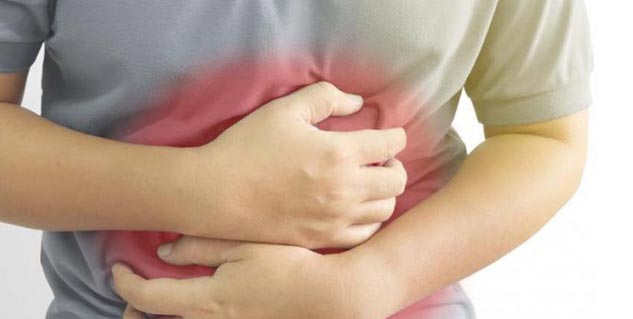 4. You will give yourself a brain freeze
If you eat ice cream in the night and in excitement, you eat too much too quickly, then you may give yourself a brain freeze. This does not mean that your brain gets released, but it results to your nervous response being compensated. It might develop a painful sensation in your brain that could diminish cognitive skills and memory. There is also a lot of sugar that is added in ice cream which can lead you to feel abnormal after consumption.
Also Read- What Is 5:2 Diet? Know Benefits And How To Follow This Diet Plan
5. Feel Sluggish
There is also high possibility that after eating a cup of ice cream or more, it could make you feel lazier. Sluggish behavior is often seen in people who eat a lot of ice cream. This is also the reason that you feel very soothing and calming effect after you eat a tub of ice cream. However, it does not mean that you are going to have a very peaceful sleep. Since ice cream takes longer to digest, it may cause bloating or indigestion that might interfere with your night's sleep.
6. You could get Tooth Decay
This is very common and actually some people who have a sweet tooth, eat a lot of ice cream and sweet might get tooth decay. This is because ice-cream harms your enamel and causes tooth decay. It also affects your whitening of teeth. Uppermost skin of your gums can also get damaged because of ice-cream and its ingredients. You need to be very careful while choosing your food, especially avoid ice-cream in the night or in too much account.
Picture Credits- istockimages.com