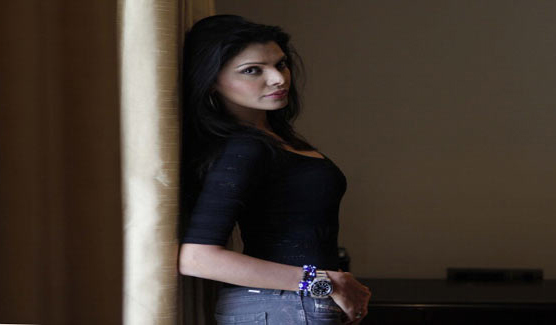 Sherlyn Chopra has appeared in several photo shoots, in India and abroad, besides films. Her fitness can be attributed to her hard work and dedication to maintain her toned body. Read on to know how she stays fit, her workout regime, and her diet.
What's your fitness mantra?
There is no secret to fitness. I consciously choose to eat healthy food and follow my workout regime to maintain myself.
What kind of fitness routine do you usually follow?
I follow no particular fitness routine. I love to push myself out of my comfort zone. I set challenging targets when I swim or run on the treadmill or do in weight training. I also stretch my body regularly. I do 45 minutes of cardio and 30 minutes of weight training in the gym.
What does fitness mean to you and why is it important?
Fitness is my lifestyle, not just an indulgence. I keep a watch on the food I consume.
How do you keep yourself motivated?
You need to love yourself unconditionally. I love myself and so I make sure I take good care of myself. It keeps me going.
A fitness tip for your fans
Every time you want to give up a fitness regime, remind yourself that the pain, the discipline, the sacrifices are all worth it.
How do you supplement your diet with your workout?
I consume strictly home-made food when I'm in Mumbai. My food is rich in protein, carbs and fibre. I prefer chicken/fish and lentil, steamed brown rice, jowar/bajra roti, salads, sprouts and fruits. I snack on ragi wafers and boiled corn.
Image Source: Getty