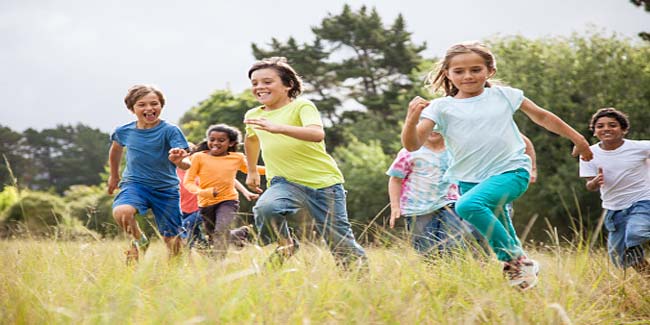 Summer time may get too harsh on people, especially kids who spend some time outside under the sun. Learn to keep them safe from the heat.
Summer holidays may be fun for kids but the risk posed by hot and humid weather can keep their parents up at night. During summer time, kids involve themselves in activities like swimming, boating, biking, camping, etc. Unfortunately, all such outdoor activities in the scorching heat and on hot and humid days leave the kids exhausted and often dehydrated. It is known that kids care the least about their health when they are outdoors playing and therefore, it is up to the parents to take adequate care when their kids play out on especially hot days.
Water bottle
When the temperature rises, you need to make sure your kid is drinking enough water. It is crucial for them to keep drinking water throughout the day especially when they are playing in the heat. Water also helps in flushing out toxins from the body and providing fluidity for blood flow.
Fresh juices and lemon water
Parents should provide their kids with fresh juices, coconut water, buttermilk or lemon juice as these provide refreshment by replenishing fluids lost in the form of sweat.
Light-coloured clothing
Light-coloured clothes are considered good in regulating body temperature during summer. Dark clothes tend to absorb heat from the sun, whereas light-coloured clothes reflect heat away from the body, thus keeping the body cool. Choose light-coloured clothes for kids during summer.
Sunscreen cover
Always apply a good sunscreen with a high SPF factor before letting your child go out in the sun to play. The sunscreen will protect your kid from harmful sun rays and all the damage it causes. In addition, you may also make them wear hats and shades to protect them from direct sunlight.
No junk food, please!
Make sure your child does not eat a lot of spicy junk foods like pizza, pasta and burgers. Spicy foods heat up the body. Instead, you should make them eat fresh fruits like watermelons, muskmelons and kiwi. All these fresh fruits contain antioxidative properties and a high water content which prevents dehydration.
Insect repellents
It's true that most kids don't like getting insect repellents applied, but doing so is a must before they go out to play as it protects them from insect bites and bugs that can cause infections. You may also protect them from insect bites and heat by making them wear full sleeved cotton clothes.
Keep kids out of mid-day sun
The best way to keep kids safe during summer is by keeping them home during the peak hours i.e. from 12- 4. Instead of letting them go out in direct sunlight during afternoon, engage them in indoor activities. Evenings are best for playing outdoor games.
Image Source: Getty
Read more article on Parenting