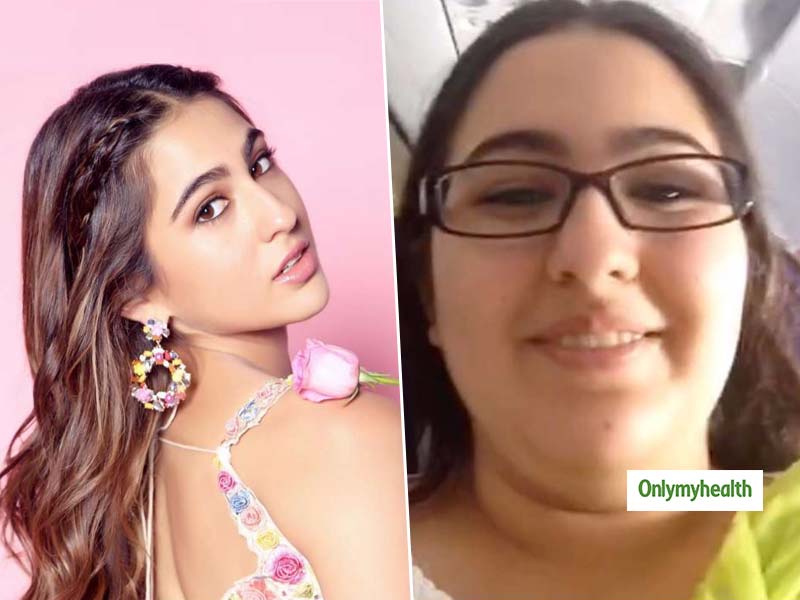 The new star on the block, Sara Ali Khan who is soon going to feature in the sequel of her father's iconic movie Love Aaj Kal is a star in the making. She has already become a youth icon especially for women who have the problem of PCOD.
From her PCOS struggle to her weight loss to her dressing sense has left no stone unturned on the social media front. She has become the new reigning queen of all the social media platforms. Her walk to fame amounts to her weight loss journey more than her acting skills. She openly talked about her transformational journey on the show 'Koffee with Karan' and recently she shared a fun video of hers that speaks of the drastic change.
Here is the viral transformation video that Sara shared on her Instagram.
Her Transformation
She was away from the limelight for a very long time as she was busy studying abroad. But as soon as she came in front of the camera, she did not shy away from speaking her truth and tell the world about her weight loss journey. She gained appreciation for her transformation because why not, her transformation is one which is drastic and inspiring as it was also a battle against PCOD. With utmost confidence, she geared up and began on the weight loss journey to be healthy enough to kick-start her career in the industry.
Also read: 6 daily habits that will help you lose belly fat in no time
Her Journey
As claimed by Sara herself, Bollywood is the biggest inspiration behind her weight loss journey. She wanted to be fit and feel empowered, both physically and mentally. Following are some of her fitness routines that she followed.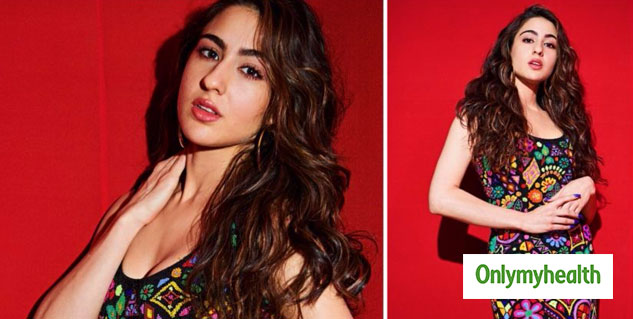 Boot Camp Training
She also went for a boot camp training which is full-body strength and conditioning workout. It increases your metabolism, thereby burning a hundred of calories. It is a combination of quick jumping jacks, windmills, high knees, butt kicks, squats, lunges, push-ups and spider steps.
Sports
She indulges in sports as well with her brother and her father on a regular basis. Playing sports is a good body sculpting exercise wherein an individual is required to stress their own body weight to make muscles. If you are not someone who would go to a tennis court and play, then you can opt for cycling, swimming or running.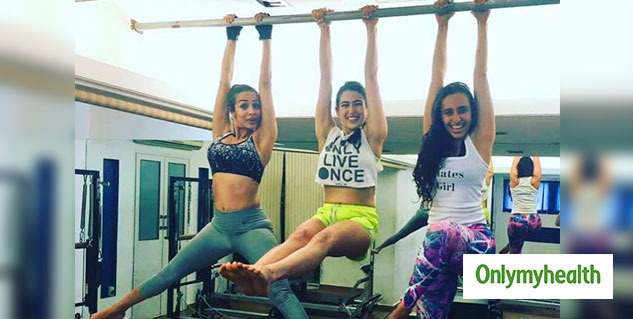 Pilates
Once she started her journey, she was determined to shed all the extra kilos so she took training under the best trainers. She began with none other than Namrata Purohit – Kareena Kapoor Khan's trainer. She did regular pilates which helped her tone up the body and improve her overall posture.
Also read: Try these Kettlebell Exercises to Reshape your Body Now
Some other tips to help you lose weight
Include high fiber foods in your diet to prevent metabolic diseases such as obesity. Some of the best sources of soluble fiber include oat bran, lentils, nuts, fruits, etc.
Consuming too much alcohol can also contribute to you gaining weight as it temporarily inhibits the oxidation of fat in the body. Moderate consumption of alcohol does not interfere with your lifestyle but excessive drinking can.
Eating a high-protein diet can also help with the growth and development of the body and it builds the immunity against infections and ailments.
Keep your stress levels in check. High cortisol levels are responsible for an increased appetite, higher blood sugar levels, mood swings and diabetes.
Read more articles on Weight Management.