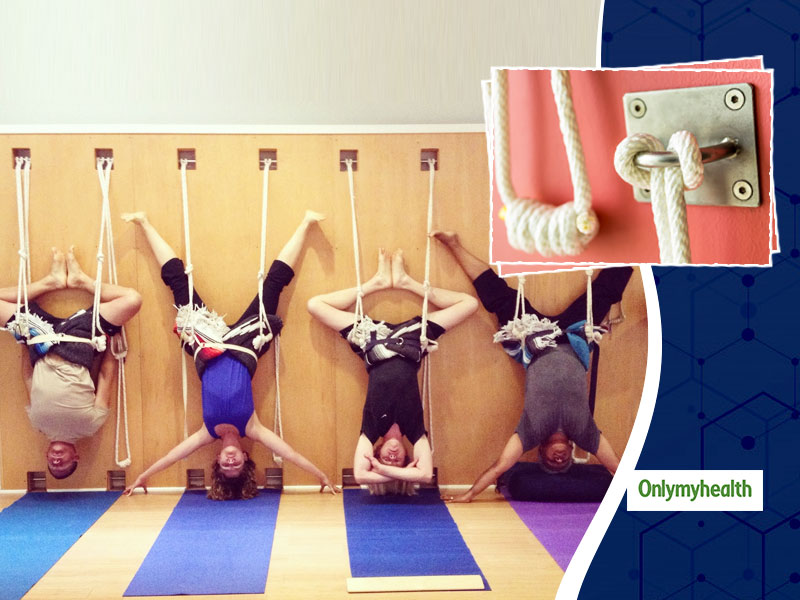 Wall ropes for yoga stretch: Yoga provides several mental and physical health benefits to a human body. And especially these days, people are getting more and more inclined towards exercise and yoga. But today we are going to tell you about a different style of yoga! It may surprise you a bit, as this yoga is called rope yoga. You must be wondering that how ropes are used to practice yoga? Do not overthink because it genuinely happens. Rope Yoga encourages you to go beyond the initial level yoga asanas and try the next set of asanas. This yoga is safe, but it is better to learn and practice it under the supervision of a specialist yoga practitioner. Let us know some interesting things about this new method of yoga.
What is rope yoga?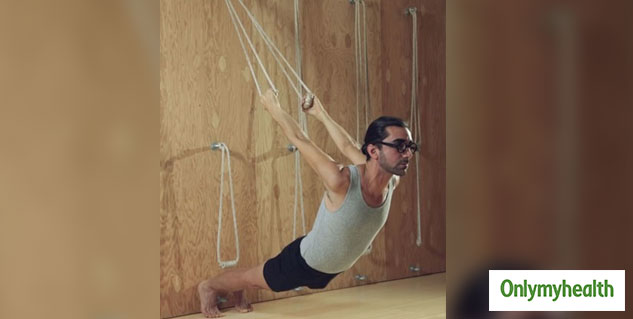 Wall rope yoga poses: Rope yoga opens up your body, as it allows you to do it for much longer than you would do regular yoga (general practice). Are you weak and unable to practice some asanas on your own? If yes, then try rope yoga. Apart from this, rope yoga is also an exciting invaluable tool of your life. In this, yoga is practised by tying ropes to a wall. It also works perfectly for beginners who feel confused about doing yoga. Rope Yoga helps you to understand your body allocation and orientation well. As a result, Rope yoga asanas can help you do yoga in a different and fun way. These also improve the muscles and help you notice subtle changes in your body that you may have missed earlier.
Also Read: Practice These 5 Yoga Asanas Regularly To Stay Safe From Injuries
Here are two various types and benefits of doing rope yoga
Tightrope walk balance exercise
How to do walking rope exercises at home? Lie on your back and keep your hands straight. Suspend both your legs on the rope. Keep raising your right leg and move it downwards. Do the same for the left leg. Then repeat both for 4 to 5 minutes.
Benefits of walking rope exercising: Walking rope in this yoga is as good as walking for 45 minutes. This yoga can increase the strength of your lungs, and thus it increases the supply of oxygen in the body. At the same time, it helps to distribute minerals and vitamins equally in the body.
Rope yoga to increase concentration and memory power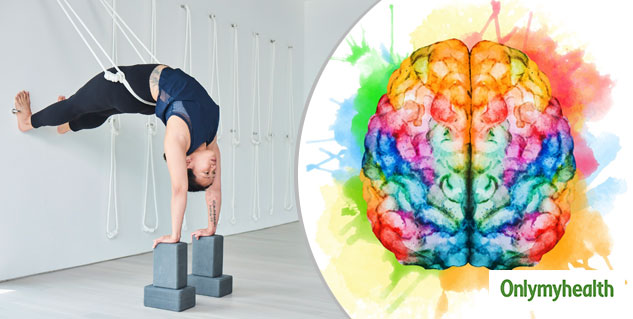 How to do memory power rope yoga? Lie on your back and keep your hands towards you. Bend your knees and suspend them with ropes. Hold the other end of the rope suspended with your hands and pull your feet up to a 90-degree angle. Pull the string until it is tight and that way you will feel a good stretch in your leg. Similarly, repeat the same situation for one minute.
Memory power rope yoga benefits: This yoga pose is very beneficial for people with low memory and problems like low concentration. Memory power rope yoga also helps you to get rid of (ear, nose and throat) ENT problems.
Read More Articles in Yoga