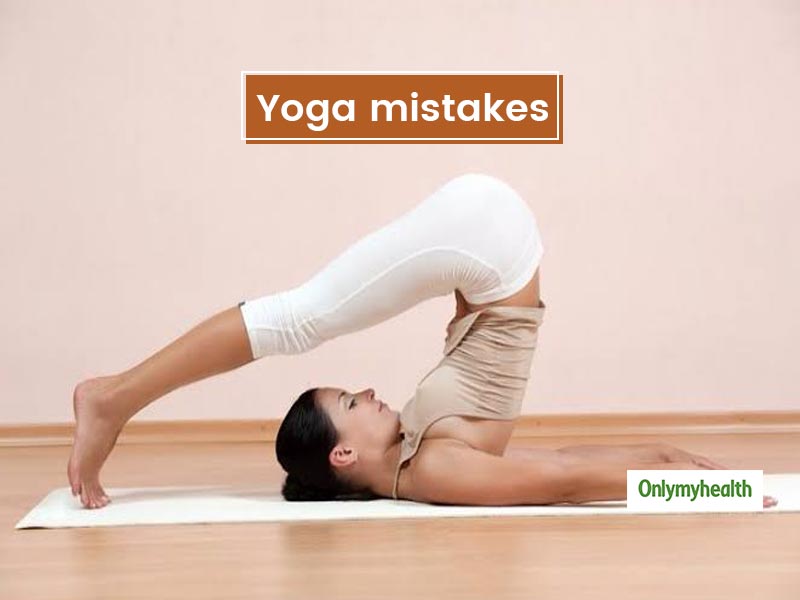 Yoga can help with weight loss and many other health problems too. I can help in curing PCOS, back pain, sinus infections and other body issues too. In fact, only a nourishing wholesome diet and exercise/yoga combined together can contribute towards leading a healthy lifestyle. Yoga has the power to strengthen your muscles and remove pains from your body. Moreover, physical activities like yoga and walking on a regular basis can keep your energy levels high. It even helps in making you feel calm and relaxed. However, people don't realise but they can go wrong with exact exercises and yogasans too. It's important to know that you are making a mistake and how you can fix it. So, one can even take help from yoga professionals and instructors for proper form. Read further to know about some common yoga mistakes people make.
Yoga mistakes
It is important to take care of your form, breathing, alignment and asanas while doing yoga. A wrong move can prove to be harmful for your posture for a lifetime. Here are 6 common yoga mistakes that you should avoid:
• Don't hold breath for too long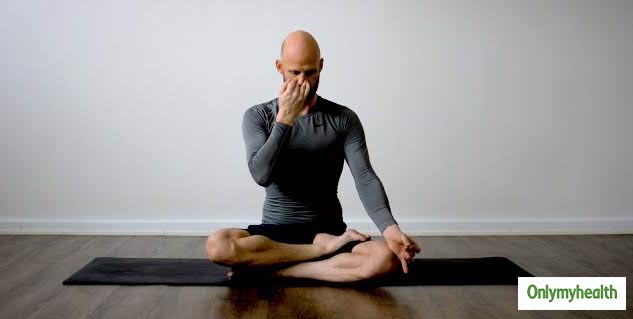 Every yogasan's main requirement is to inhale and exhale your breath while doing it continuously. However, one shouldn't hold breath for too long. The safest time limit is about 1-2 minutes. Doing so for a longer time can decrease the flow of oxygen to your brain. It can result in fainting, seizures and even brain damage. Lack of oxygen is even responsible for abnormal heart rate and pumping.
• Cupping hands on the floor
Cupping hands while held on the floor is a very common mistake that people make. When you do poses like downward facing dog, your palms tend to lift off the floor. However, you have to avoid that happening and focus on your asana. This mistake can even cause injuries on your wrist. Try flattening your hands and pay attention towards them. Keeping all your fingers in gaps can also help with straight hands on the floor.
Also read: Follow These Do's And Don'ts Before Practicing Yoga Asanas
• Resting foot on knee
Some people commit a very common mistake in the tree pose as they lean on the standing knee with their raised foot. One should never put unnecessary pressure on the inside of the standing knee. It can cause a strain in your knee and disturb the balance. You should practice the yogasan by keeping your foot above or below the knee.
• Hunching of spine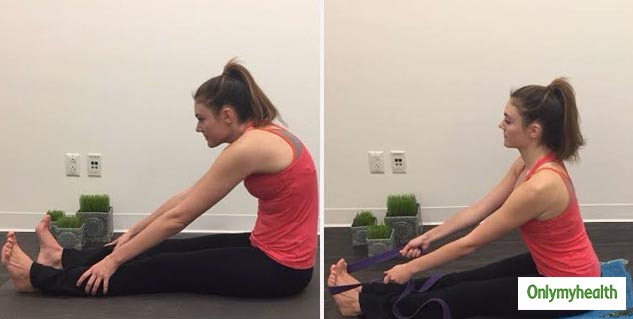 Yoga helps in curing back pain, but some mistakes can cause pain in your lower as well as upper back. Hunching your spine is not good for body posture and results in back problems. There are various yogasans during which you have to bend your back. Take care of your lower back as it puts a lot of pressure over it.
• Ignoring the core
The most essential trick to keep in mind while practicing yoga is to take care of your core. Your pose will only be useful if you engage your core properly. Your deep core muscles keep your spine balanced throughout. Save yourself from injuries and focus on your core.
Also read: Sarvangasana: Yoga Asana With Many Benefits Including Body Toning and Weight Loss
• Going too low in planks
Going to low while doing planks can disturb your alignment and flow. Low planks aka Chaturanga Dandasana is a very common and easy pose but comes with people making mistakes too. Doing this asana incorrectly can trigger a shoulder injury and ruin your form. It can even cause pain in your lower back. Only go half down so that your elbows form a 90-degree angle.
Read more on Diet and fitness