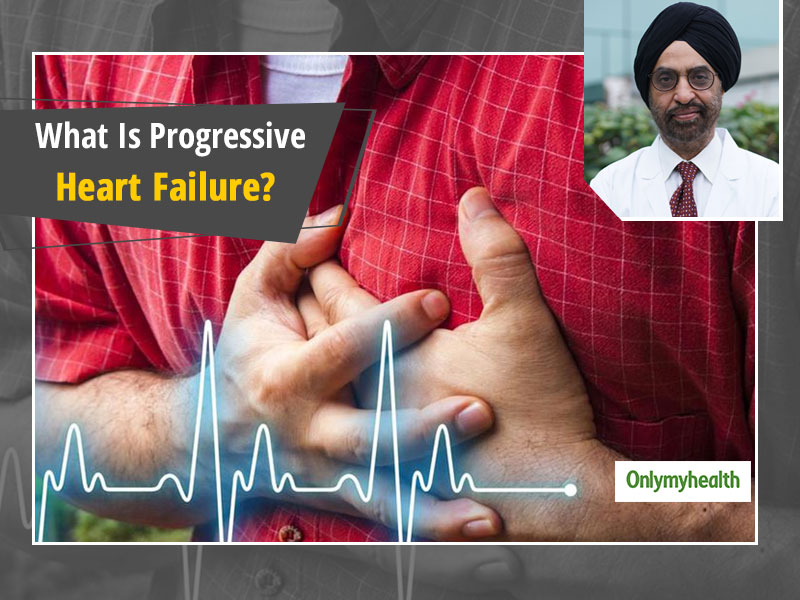 Heart diseases have become the cause of death of most people in India. The main cause of cardiovascular heart disease is an increase in cholesterol levels. Cardiovascular heart disease is caused by disorders of the heart and blood vessels. These include coronary heart attack, stroke, increased blood pressure (hypertension), congenital heart disease and heart failure. Obesity is also a significant cause of these diseases. As per WHO, cardiac health concerns claim lives of 1 in every five men and 1 in 8 women. One such heart condition, which is silently becoming common among youth, is progressive heart failure. The progressive heart failure happens due to deposit of plaque in the lining of the blood vessels. This primarily happens over a while due to certain habits like unhealthy diet, smoking, drinking, high blood pressure and diabetes levels.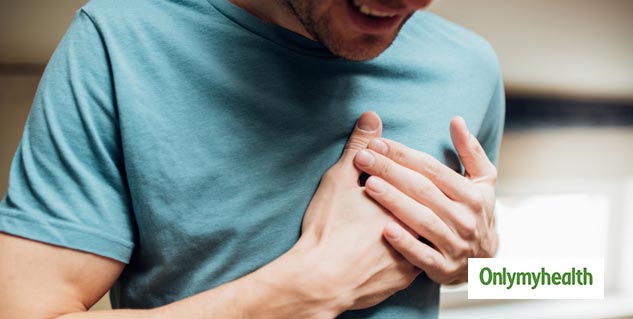 Also Read: Living With A Pacemaker: Dr Balbir On The Important Checklist For Those With A Pacemaker
Dr Balbir Singh, Chairman, Cardiac Sciences, Max Super Speciality Hospital, Saket explains how and why heart conditions like progressive heart failure are becoming common among youth:
Why Is Youth Becoming More Prone?
Various reasons contribute to the risk of heart conditions, like family history or genetic disposition. However, the youth of today are primarily at risk due to erratic lifestyle choices, stressful work schedules, disturbed sleep patterns and more. Sedentary lifestyles clubbed with smoking are further risk factors that trigger the risk symptoms among the younger generation. It is alarming to see that every day over 9,000 people lose their life due to heart problems. To understand in simpler terms, every 10 second someone dies of heart issues. And, what is more, alarming is that 900 of these are youth, which means below the age of 40. It is nothing less than an epidemic in India, and also a silent killer.
Did you know that heart care hospitals in India perform more than 2 lakh open-heart surgeries? Also, there is a steady increase of 25 per year? Where is the stop? The solution to this remains to be a distant dream as, despite awareness, there is a lack of education among youth and masses to eradicate the health condition from the grassroots levels.

What Are The Symptoms Of Progressive Heart Failure?
Progressive heart failure is a severe condition in which the ability of the heart muscle to contract blood and oxygen is reduced. As a result, the speed of the blood coming out of the heart slows down. One must know that progressive heart failure patients may display different symptoms. For some, the symptoms may be mild, while for some, it may be severe. The symptoms could include indigestion, severe pain and tightness in the chest. If not diagnosed on time, the problem may progress to the arm, neck, jaw and even the stomach. Breathlessness is the last symptom, which requires urgent hospitalisation. Complete artery blockage can lead to a sudden heart attack. Hence, symptoms of sweating, lightheadedness, nausea and breathlessness should never be ignored.
Also Read: This Latest Technology Helps In Diagnosing Irregular Heartbeats With Just One Test. Know How It Works
Tips To Manage Heart Conditions?
The first step to assess progressive heart failure is to check whether it runs in the family or not! Then tests are done like the electrocardiogram (ECG), X-ray of heart, chest and lungs and a TMT or treadmill test to assess the functioning capacity of the heart. Following are some simple steps and tips to manage and prevent heart conditions:
Some fundamental lifestyle changes like not to smoke, be physically active, do regular exercises, controlling sugar levels, etc.
Take medications for existing health conditions like cholesterol, diabetes to ensure that the heart functioning remains unaffected.
Lifestyle changes and improvements are significant to prevent cardiovascular diseases. For this, it is necessary to maintain physical activity. Avoid stress as much as possible. Think positively. Be hopeful. Listen to favourite music to avoid stress.
With inputs from Dr Balbir Singh, Chairman, Cardiac Sciences, Max Super Speciality Hospital, Saket
Read more articles on Heart Health