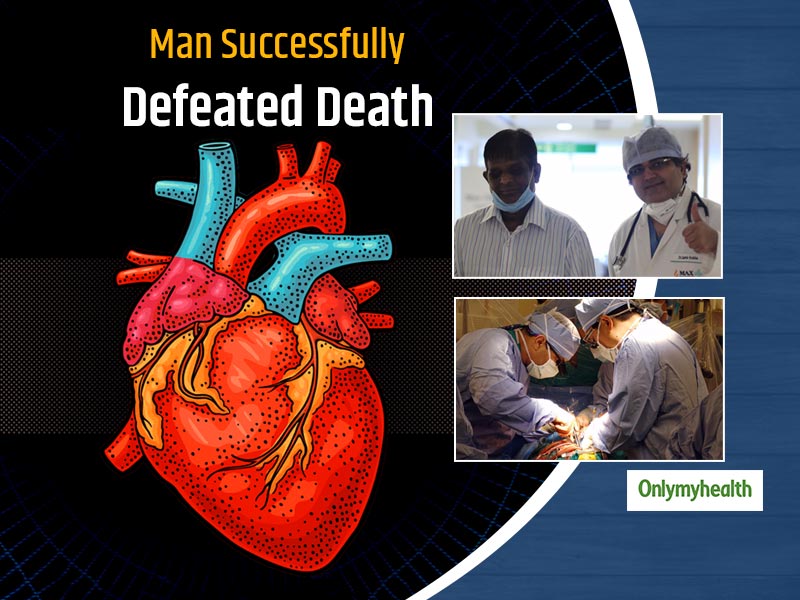 Imagine a person with a heart rate of only 15 beats per minute, do you think he can survive? This is a highly critical condition where the survival rate is very low and everything depends on the doctors. Well, this just happened with a 63-year-old visually-impaired man who suffered a complete heart block. He was admitted in the hospital with a critical condition where his heart rate was only 15 beats/minute. Reviving him was a challenge for doctors. Read on to know what happened.
How doctors saved the life of the patient?
A 63-year-old sight-impaired man with complete heart block was successfully saved at Max Super Specialty Hospital Vaishali. The patient who presented with recurrent seizures and circulatory collapse with unrecordable blood pressure was implanted with a permanent pacemaker to save his life. Having a heart rate of just 15 beats per minute, the patient was admitted in a very critical condition to the emergency with recurrent episodes of convulsions. Detailed examination showed complete heart block on ECG with a heart rate of just 15 beats per minute. External transcutaneous pacing was done promptly in the ER and he was put on ventilator support. In these tough times of COVID, being on ventilator support for 6 days, the patient was monitored closely, to avoid any type of infection. Recently, a man with end-stage heart failure got recovered after artificial heart trasplantation.
Dr. Samir Kubba, Associate Director, Cardiology, Max Super Speciality Hospital, Vaishali who performed the surgery explains, "Since the patient's condition was very unstable due to recurrent seizures with complete heart block and circulatory collapse, this was a very challenging case for the team. He was immediately shifted to the Cath Lab for temporary transvenous pacemaker implantation. He had a turbulent course in the hospital with chest infection, hemodynamic instability and required ventilatory support for 6 days. A dedicated team effort by the emergency, cardiology, cardiac critical care, neurology, pulmonary medicine and internal medicine teams enabled this patient to be stabilized. With improvement in his hemodynamics and settling of infection, the patient was implanted with permanent pacemaker and is now leading a normal life."
Also Read: Eating Broccoli Can Save You From Heart Diseases, Know How To Consume It Rightly
How common is complete heart block?
As per Dr. Kubba, "This is a rare but known presentation of complete heart block presenting with a life-threatening situation. In fact, the convulsions in the patient were caused due to the complete heart block causing cerebral hypoxia. Brain MRI and EEG confirmed the absence of any major neurologic issue. We highlight this case to raise awareness about heart rhythm disorders especially heart blocks which if not identified/treated on time can lead to life-threatening situations."
Also Read: All You Need To Know About A Heart Transplant From Cardiologist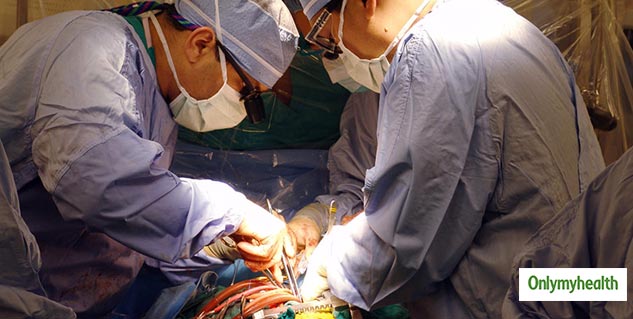 With the diversity in the non-specific symptoms posed by heart block, patients are either underdiagnosed or diagnosed quite late in the course of the disease. They can be asymptomatic or mildly symptomatic for their disease. The vulnerability of such conditions is quite prominent among the geriatric population as the patient may assume it to be a part of normal ageing causing a delay in seeking medical assistance. Thus, symptoms of fatigue, giddiness, transient loss of consciousness and weakness, should prompt one to seek medical help.
Read More Articles in Heart Health