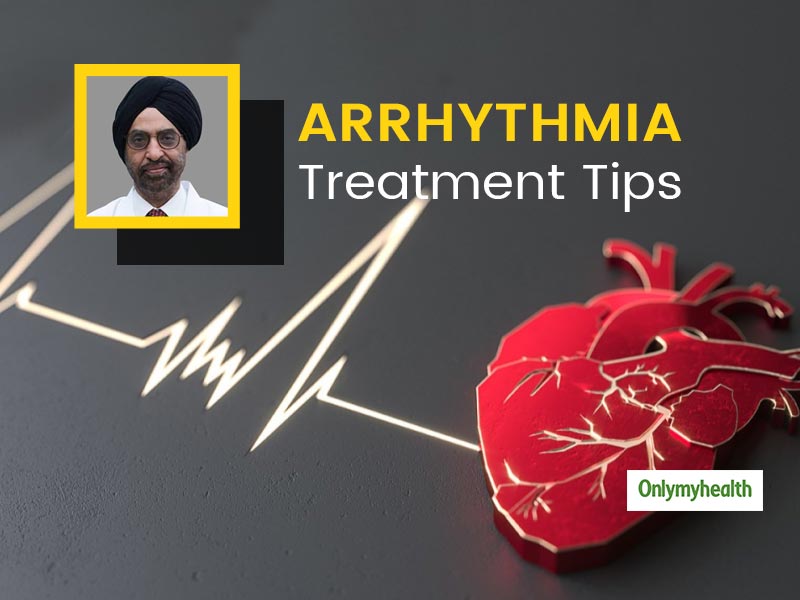 With the upcoming changes in the lifestyle patterns of people, it is common for heart problems to start as soon as someone is born. Various heart problems constitute to be a significant part of deaths across the globe. In a recent incident, Dr Balbir Singh, a senior cardiologist from MAX Super Specialty Hospital came across an 8 YO patient with palpitations. His condition was such that his heart functions had reduced to a level of 20 per cent. The kid could not breathe and not even lie on his back. It was only proper assessment, monitoring and timely diagnosis that helped in stay alive. A quick ECG, treatment with the help of the Electrophysiology Study (EPS) procedure and proper care, which just took the patient two days to recover from this near-death experience.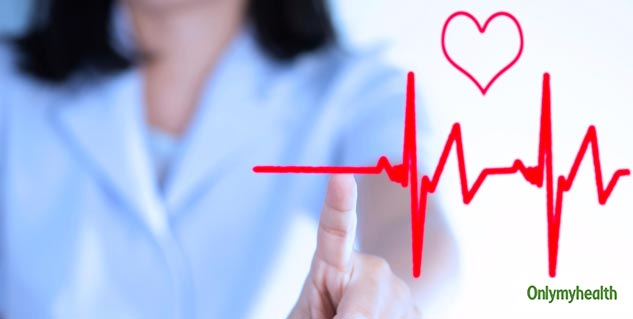 Also Read: World Heart Rhythm Week 2020: Home Care Tips For Patients Suffering From Arrhythmia
This case study indicates towards a significant factor, i.e., monitoring and assessment play a vital role in the detection and management of heart conditions like arrhythmia. A lesser-known yet a very major heart condition unknown to many, cardiac arrhythmia is a rhythm disorder. In simple terms, the heartbeats rhythmically, and when this natural rhythm is disturbed, it is called cardiac arrhythmia. This happens when the electrical impulses within the heart don't function properly, causing it to beat too fast or too slow. While a slow heartbeat is called bradycardia, a fast beat is referred to as tachycardia. Some symptoms of Arrhythmia are: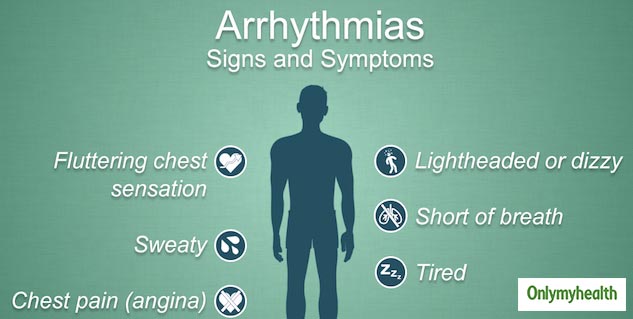 How is Arrhythmia Diagnosed?
In times like these, one needs to be home, and not rush to the hospital for everything, especially in cases of heart patients. This makes it extremely important to know how one can diagnose arrhythmia. Dr Singh explains, "Arrhythmia is diagnosed by clinical examination, ECG, Holter test (a kind of ambulatory monitoring for tracking the heart's rhythm for 24 to 72 hours) and the EPS procedure which is the final step of the assessment."
How Does The EPS Diagnostic Test Help In Arrhythmia Diagnosis?
Electrophysiology Study or the EPS helps in detecting arrhythmias, and decide on the treatment as per the heart condition. This test can help me understand what does the patient need for a healthy heart. The decision of whether to get a pacemaker, ablation or simply medicines greatly depends on the EPS diagnostic test. Dr Singh adds, "Monitoring and assessment play a key role in the detection and management of arrhythmias. EPS focus on studying the electrical activity of the heart to determine the origin of the abnormal heartbeat. It tests the conduction system of the heart and looks for abnormal rhythm or rhythm disorders that can be life-threatening."
Expert Tip: EPS is an extremely safe procedure and is done as a day-care. The physician explains all the pros and cons associated with the treatment of arrhythmias before undergoing this procedure. Know some basic care tips for heart patients to follow during this pandemic phase:
Also Read: Living With A Pacemaker: Dr Balbir On The Important Checklist For Those With A Pacemaker
What Is The Treatment For Arrhythmia?
Treatment depends upon the severity and type of arrhythmia. Treatment options include medications, lifestyle changes, invasive therapies (electrical cardioversion, catheter ablation), electrical devices (pacemakers, Implantable cardioverter-defibrillator, i.e. ICD) or surgery. One must also follow a healthy lifestyle to prevent arrhythmias and their complications. However, if they do develop this problem, it needs to be promptly addressed as safe and effective treatment options are available.
Expert Tip: Arrhythmias can be treated through drugs, catheter ablation, devices or procedures.
How Can Technology Help In Treating Arrhythmia?
Dr Singh explains that the latest technology being used to treat patients with cardiac arrhythmia is the advanced 3D mapping (HD grid mapping catheter) and ablation. In this mapping procedure, the entire electrical circuit of the heart can be created using catheters and computer technology to detect and treat the arrhythmia. "HD grid mapping catheter is sensor-enabled, which delivers better data collection in a concise duration of time. For people battling arrhythmias, physicians use cardiac ablation therapy to create lesions on the heart to disrupt the electrical pathways or areas, causing the erratic heartbeats. To ensure the best outcome, physicians need to identify which areas are creating problems. Mapping catheters are critical to providing this insight," says Dr Singh.
But when we talk about this, it is for the patient to wholly abide by the new technologies for a better response to the treatment. It is common for heart patients to feel all nervous and scared to undergo any treatment. Even though that treatment could give them their lives back, the anxiety remains. Hence, to feel safer, Dr Singh explains the points to remember while undergoing EPS: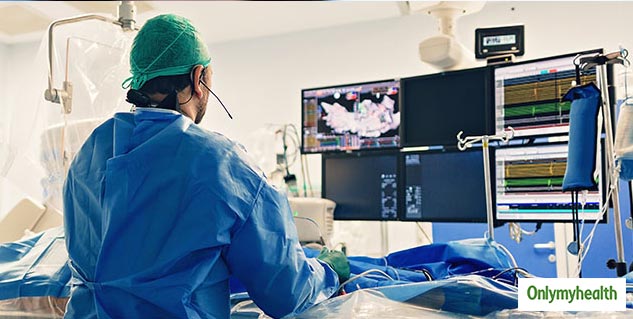 EPS helps in diagnosis of irregular heartbeats and the best possible treatment.
It also helps understand whether the patient is in need of a pacemaker or not.
The decision to go for the best possible treatment option becomes much quicker and faster with the help of EPS.
The result of the test can be seen even during the test.
The hospitalisation is very less because of the introduction of EPS diagnosis. This particular test also requires only 4-5 hours of hospitalisation.
Mild sedation is done while doing the test.
It is a safe procedure and in no way can harm the patient's health in any way.
Also Read: Arrhythmia Is Not The Only Reason For Deaths, But Sudden Fainting Is: Explains Dr Vanita Arora
So, if you are struggling with heart conditions, and wish to look for better technology to make lives easier, you should consult your cardiologist to look for the best possible treatment for your heart problem and take all necessary precautions as told by the doctor for a faster recovery.
With inputs from Dr Balbir Singh, Chairman/Head Of Cardiology, MAX Super Specialty Hospital
Read more articles on Heart Health