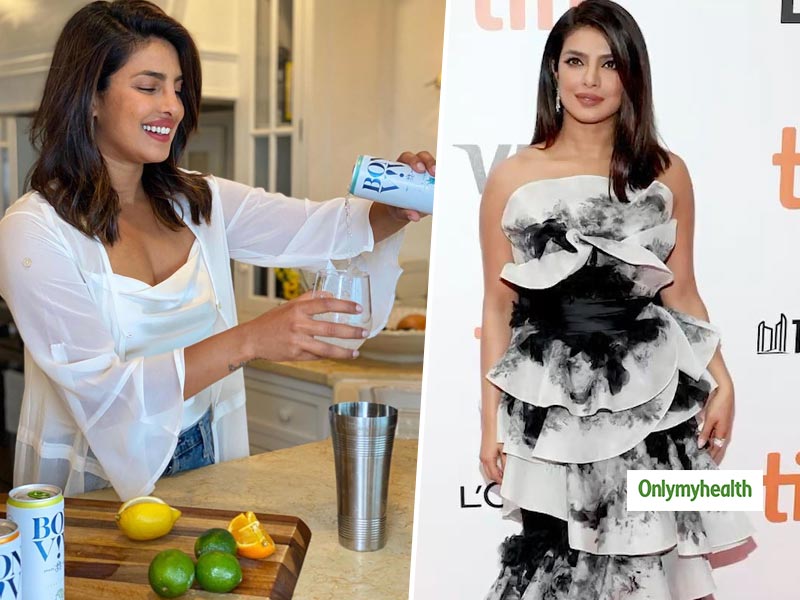 Priyanka Chopra celebrates her birthday on July 18. 'Desi Girl'of Bollywood has given us major fashion and fitness goals since the time she has been a part of the film industry. She has been an inspiration for girls for various reasons including her acting skills, toned body and a heart of gold. She never fails to give out major goals even in sickness. Despite lockdown, the diva of Bollywood has ensured that she spends time with her husband Nick Jonas and make the most of this quarantine post. Also, she never steps back when it comes to supporting various social issues.
But, did you know that Priyanka Chopra does not believe in crash diets? She believes in treating her body with what is asks for, and then give in that much efforts in working it out.
Priyanka Chopra once said in her interview, "I don't listen to my body. My body listens to me." This Baywatch babe is all about eating as per her mind and body. Those of you who think burgers and pizzas can be detrimental for dieters, here's how Priyanka Chopra believes in indulgence whenever required. Priyanka Chopra fitness levels are so good that she performs each action stunt all by herself. Crowned the Miss World at the age of 17, Priyanka Chopra has come a long way from her first movie till date, where now she is a global sensation. With every film, her fitness levels have just become better, and her body fitter. Priyanka Chopra's fab body is a result of disciplined workouts regularly. The best part: Priyanka believes that her metabolism is, but regular workouts help her stay focused and fit for challenging roles in her career.
Priyanka Chopra Fitness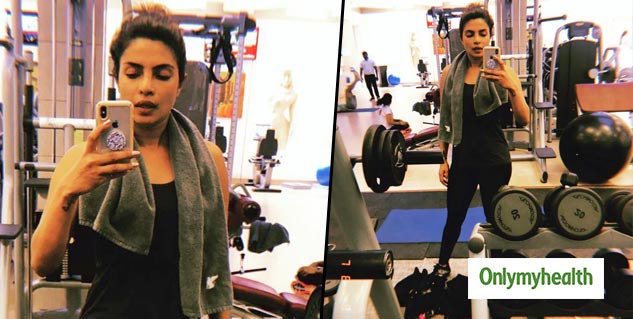 Those of you who think Priyanka, like other actresses, indulges in heavy gym training then you are highly mistaken. Priyanka Chopra is not a gym freak. Her mantra is to stay fit rather than lose weight. She says that regular workouts help her body stay toned and in shape. Her idea of a workout is to stay in shape not shrink down to bits. She also stated that her workouts range between 45 minutes to one hour every day, which consists of stretching and lots of yoga.
Also read: Happy Birthday Arjun Kapoor: Panipat Actor's Workout, Training and Diet Plans Revealed
Since Priyanka Chopra has gone global, her regular appearance on red carpets and international events demand her to stay fit. She heavily relies on Yoga for complete wellbeing and fitness. Like we saw in Quantico series, Priyanka looked every bit ravishing and fit. Apart from yoga, she also likes doing cardio workouts, including treadmills, sprints, etc. For her, yoga is all about relaxing and refreshing. Just like her ravishing sister-in-law Sophie Turner, Priyanka is also very realistic when it comes to setting standards for exercising and diet. She does not believe in prolonged diets and rigorous exercising, she eats whatever her mind tells her to and exercises as per mood.
View this post on Instagram
Priyanka Chopra Diet
What's best about Priyanka Chopra's diet? It is not about salads and tasteless food. It about pizzas, burgers, home-cooked meals and what not! Priyanka's stunning metabolism helps her be in shape. However, for the Desi Girl, it is all about eating as per the brain signals. She says that she decides her meal as per her mood. If she feels too bulky and bloated, she has a light and a balanced meal. However, there are days when the Bollywood diva feels like indulging in comfort food and surely does it without any guilt.
Also read: Bhumi Pednekar Birthday: Here's How The Birthday Girl Lost 30 Kilos in A Few Months!
On a general day, Chopra's diet consists of fruits, vegetables and plenty of fluids. She generally stays away from oily food, but again, there are days when there is no stopping her from eating whatever she feels like! She loves her regular food, including roti, soups, dal, salad and lots and lots of fruits. Also, she has a minimum of 10 glasses of in a day for hydrated skin and body.
View this post on Instagram
Fitness Tips and Takeaways from Priyanka Chopra's Schedule
She believes in drinking a lot of water
Yoga is her go-to fitness mantra. She does not believe in losing weight but likes to stay fit
Keep hydrating your body with regular intake of fluids.
She loves eating home cooked food over outside food, any day
One should eat what the mind and body says, she believes, but regular exercising is the key to good health
Read more articles on Exercise and Fitness