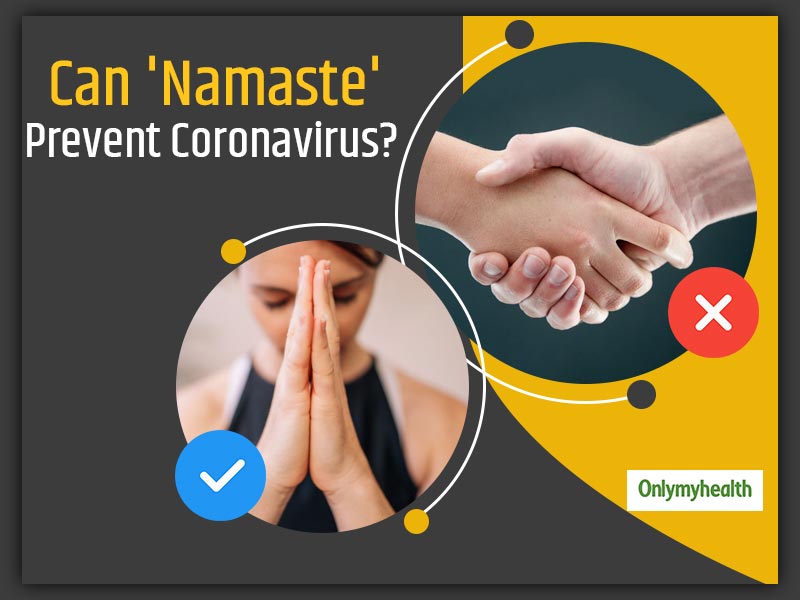 As the grip of Coronavirus is getting stronger day-by-day, prevention from this epidemic is the need of the hour. As the number of positive cases is increasing, people are on the lookout for possible ways to escape this deadly virus. After global health organizations declared that this virus spreads mainly after coming in direct contact with the person, people are fearing to come close to a person. Amidst all this, celebrities like Priyanka Chopra, Salman Khan are promoting 'Namaste' or 'Namaskar' to greet someone and not handshake. Apparently, this not just helps in prevention from the COVID-19 outbreak but there are some hidden benefits of Namaste that people do not know.
Priyanka Chopra Jonas Doing 'Namaste'
Our Desi Girl Priyanka Chopra who is a big name in both Bollywood and Hollywood industry recently released a video of hers on Instagram where she combined her different pictures in the Namaste position. She urged people to adopt this new way of greeting and stay safe.
Salman Khan promotes Namaste
Coronavirus has reached the Bollywood galore where celebrities too seem petrified with this epidemic. Recently, Dabang actor Salman Khan posted a picture of himself doing namaste which he captioned, "Namashkaar ... hamari sabhyata mein namaste aur salaam hai! Jab #coronavirus Khatam ho jaye tab Haath milao aur gale lago.…"
The Prime Minister of Israel also rooted for 'Namaste'
Prime Minister of Israel Benjamin Netanyahu @netanyahu encourages Israelis to adopt the Indian way of greeting #Namaste at a press conference to mitigate the spread of #coronavirus pic.twitter.com/gtSKzBDjl4

— India in Israel (@indemtel) March 4, 2020
Not only Salman, Israeli Prime Minister Benjamin Netanyahu too recently insisted that instead of shaking hands to greet, use the 'Namaste' mudra prevalent in the Indian tradition. He said, "As I am avoiding shaking hands, you should do the same. You can try to apply the Indian way of saying hello or say some other words like 'Shalom'. Or any other way. Search, but do not shake hands in any way. ''
Also Read: 5 Most Effective Energy Healing Alternative Therapies
How effective is 'Namaste' in protecting against the coronavirus?
The coronavirus has caused panic for the world, but the way to avoid this dangerous virus is very easy. The small drops that come out of the nose and mouth during sneezing or coughing of a person affected by a coronavirus infection cause the coronavirus to spread. Experts recommend that at least 1-meter distance from patients suspected of coronavirus and use tissue paper or handkerchief on the mouth while coughing or sneezing.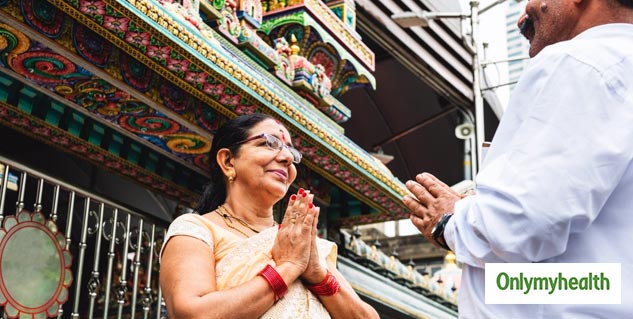 Health Benefits Of Anjali mudra
What we generally call 'Namaste' is also known as 'Anjali Mudra'. This posture might look simple but it is highly beneficial in keeping the mind and body healthy. You might see Yogis meditating with their hands in this posture as this increases concentration, reduce distraction and promotes calmness.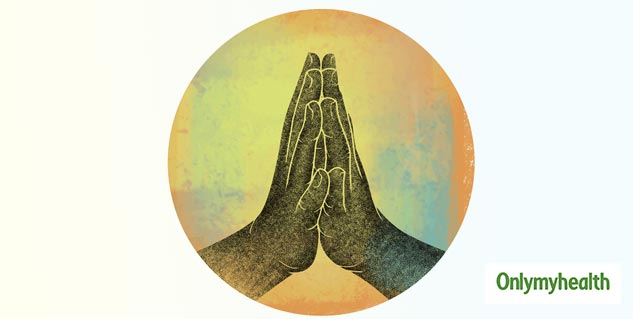 Also Read: 7 Science-Backed Reasons Why You Should Meditate With Music
As you join your hands in this salutation gesture, the arms connect which are located near the heart cycle. This way, positive energy is created in the heart which helps in bringing stability and balance. It offers myriad physical, mental, emotional and spiritual benefits. Here are some of them:
Anjali mudra helps in anger control
It relieves nervousness and brings peace of mind.
It boosts cognition and concentration.
Read more in Mind and Body