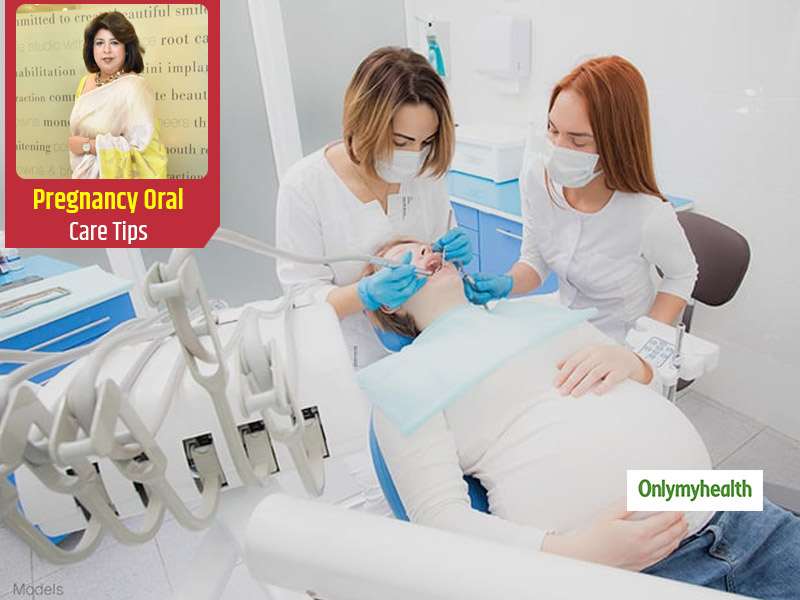 Pregnancy-related hormonal shifts increase the chances of gum diseases. Hence, the need of the hour is to take extra dental care to reduce the chances of any dental emergency during pregnancy. One should take good care before, during and even immediately after the pregnancy. If you are underway family planning, apart from other check-ups, one should also consult a dentist to know the status of your oral health. To help you understand what care one must take for this, Dr Ekta Chadha, Aesthetic Dental Surgeon and Dynamic Smile, Founder of The Smile Studio explains about pregnancy care and Dentistry.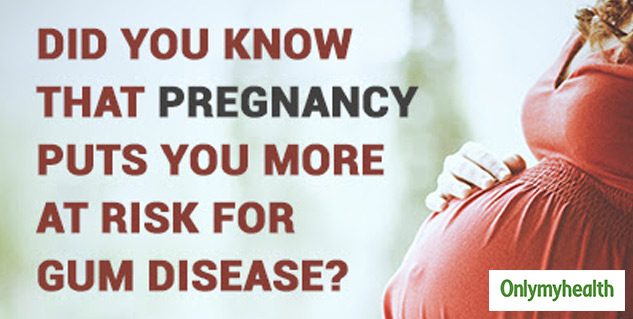 What Is Pregnancy Gingivitis?
The old saying goes, "dental pain can take away the joy of having a baby." The fact remains that dental pain is as bad as labour pain. A little awareness and care can go a long way to help better the situation. Bleeding gums is commonly known as pregnancy gingivitis and happens to most of expecting women. Although it is not recommended to undergo any dental treatment in the first and third trimester of pregnancy, expert help can make a difference in the situation. Short duration and mild dental procedures which are non-invasive are recommended in these times. What is important is to know that only brushing is not enough. One should also floss, and clean the tongue for a better oral health.
Also Read: What Are the Symptoms of Tooth Infection Spreading to Your Body?
Dr Ekta says, "Complete dental check-up for expecting mothers is a sort of a must, but X-Rays should be done in case of a medical emergency only. Also, brushing the teeth because of morning sickness can be a task. This could lead to a lot of ladies skipping the same to save themselves from the morning mayhem. But, that makes one more prone to pregnancy gingivitis. Hence, look for a bland toothpaste to reduce or prevent the chances of nausea. Complications like bacterial endocarditis are common. Always remember, the oral cavity is like a gateway to your body."
Watch: Reasons why your teeth become weak:
Any occurrence of diabetes or liver problems will aggravate pregnancy gingivitis. All precautions are mandatory and advisable. To start some, some notable symptoms of pregnancy gingivitis are:
Redness in gums
Terrible breath
Tender and puffy gums
Receding gums
One must know that gingivitis can be a hurdle in the pregnancy. Keep a check on the gum diseases reaching the bone. Thought a later stage, but those with severe gum diseases may have an infant low birth weight. Keep consulting a dentist to understand the status of your oral health. In severe cases, there could be tooth loss too, due to pregnancy gingivitis.
Is The Wisdom Tooth Troubling You?
A troublesome wisdom tooth should be taken off and removed earlier if they are impacted, explains Dr Ekta. "All cavities should be restored and annual screening with cleaning done. Even if you don't eat sweets, don't think you'll not carry any starchy high carbohydrate food will result in cavities. E.g., French fries, canned juices, burgers and pizza will give cavities. A habit of brushing after breakfast and dinner will help a lot as for anyone else.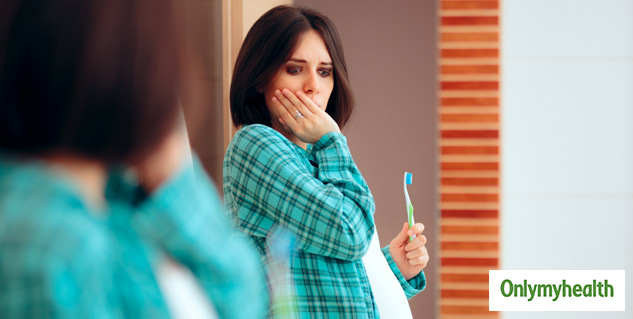 Also Read: 7 Tips To Tackle Sharp Sensation Due to Tooth Sensitivity
Pregnancy itself is a difficult time for women to adjust to several bodily changes. Having tooth issues is certainly the last thing one would like to have. On a concluding note, some common oral hygiene care tips to follow for women during their pregnancy are:
Eat a healthy diet
Gargle with sea salt to reduce any inflammation in the gum
Do not take any medication before the doctor's prescription during pregnancy.
Brush twice daily, use dental floss to get rid of excess food stuck between the teeth and also a mouthwash whenever needed.
Read more articles on Women's Health