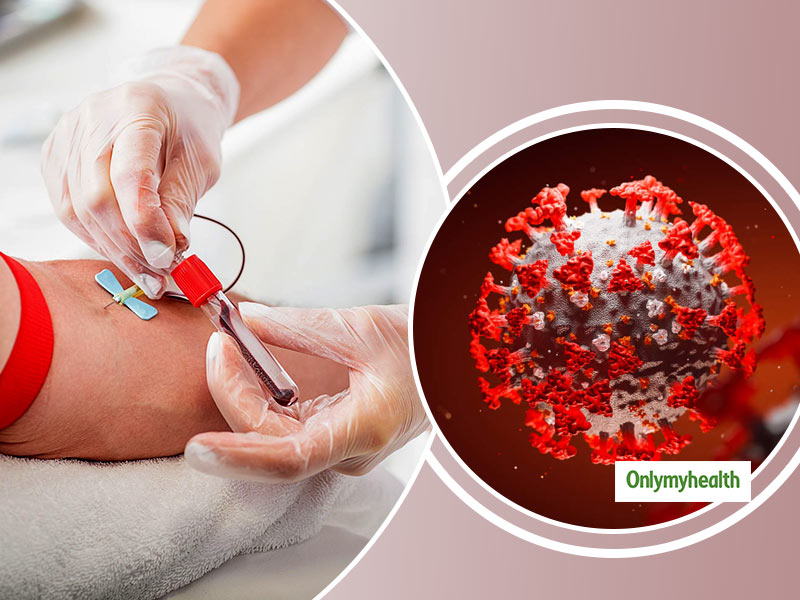 Here Are Some Associated Risks That Should Be Taken Care Of While Donating Blood During COVID-19.
The novel coronavirus is a respiratory virus and is not known to be transmitted in the process of blood donation or transfusion. Blood banks must have adequate blood reserve so that it can be provided to patients in need. However, since the advent of this pandemic, various challenges have been hampering voluntary blood donations. People who used to donate blood voluntarily have stopped going to blood banks and hospitals due to the lockdown and primarily for fear of getting infected with COVID 19. Also, working personnel at blood donation centres have not to be accustomed to safety and social distancing protocols so that blood collection can be done without any health hazards like contracting the virus.
With adequate precautions blood donations can be quickly made while ensuring donor's safety:
Donors and the staff should wear face masks and surgical gloves at all times
Ensure temperature checks for staff and donors
Absolute hand hygiene is maintained- sanitizers with 60% alcohol content must be used
Disinfection of frequently touched bases/furniture etc.,
Practice social distancing - placing seats 6 feet apart in waiting areas and the collection area
Ensuring that nobody with COVID-19 symptoms enters the donation centre- donor or a working-personnel
Ensure that all staff are conscious of the latest policies and safety procedures in response to the pandemic
Maintaining good respiratory hygiene and cough etiquette
Whether an epidemic or not, it is essential that physically fit and healthy people continue to donate blood so that it can be provided to severely ill patients who require a blood transfusion.
Risk Associated to Blood Donation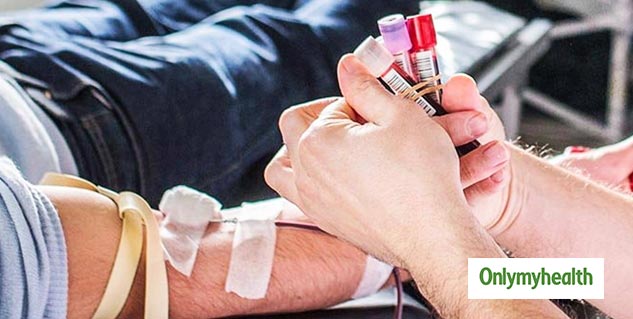 As per the directive issued by the National Blood Transfusion Council, there is no data to suggest that individuals are at risk of contracting coronavirus through the blood donation process. All the blood banks are taking all the necessary precaution to ensure the protection of willing donors. To ensure the hassle-free and safe passage, blood passes are also being issued by the blood banks, which help these committed donors to commute hassle-free while coming for donation or going back.
However, the people coming to donation centres and the victims coming to the clinic for their regular transmissions are always at risk of contracting it through other attendant's/patients who might be asymptomatic careers of the virus; however, the risk of transmission from the asymptomatic career is very less. A safe way to minimize this risk is by doing COVID 19 test for all the planned admissions at hospitals and reducing the attendants with donors. It sounds like a vast statement wherein all patient's coming to any hospital should undergo COVID 19 test before admission, but that's the only way to keep everyone safe, including patients and the caregivers.
The COVID-19 pandemic has so far cost over 400,000 lives and at a global cost of at least US$1 trillion. The next epidemic may be worse, as infection with many viruses cause higher death rates than SARS-CoV-2, and may have more efficient human-to-human spread. While predicting the timing of the next pandemic is impossible, there is no aspect to its response, including surveillance, detection, diagnosis, treatment, epidemiology, antivirals and vaccines, that would not be improved by investing in basic research. We do not know what virus will cause the next epidemic, with the only certainty being its inevitability.
(Reviewed By- Dr Gaurav Kharya, Clinical Lead, Centre for Bone Marrow Transplant and Cellular Therapy & Senior Consultant, Pediatric Hematology, Oncology and Immunology, Indraprastha Apollo Hospitals, New Delhi)
Read more articles on Miscellaneous