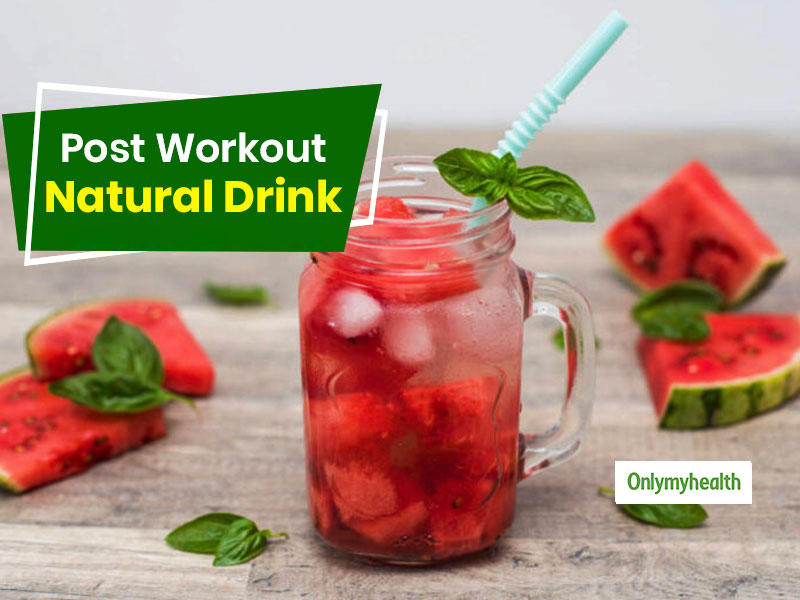 Are you one of those who consider daily exercise or workout to be an important part of your life? If yes, then you must also know what you should eat or drink before and after the workout sessions (as this greatly impacts your workout). All of you must be aware of how important is hydration for your body. In every situation, you need to stay hydrated even for workouts or exercise because when your body is not having enough water and excessive sweating, it can cause dehydration.
Not only this, you may have one or more health problems due to dehydration, including kidney problems. Therefore, the intake of fluids after a workout session is considered essential to keep the body hydrated and ergonomic. Let us tell you that after your workout, a drink made of 2 things, can be very beneficial for you.
Watermelon and Basil Drink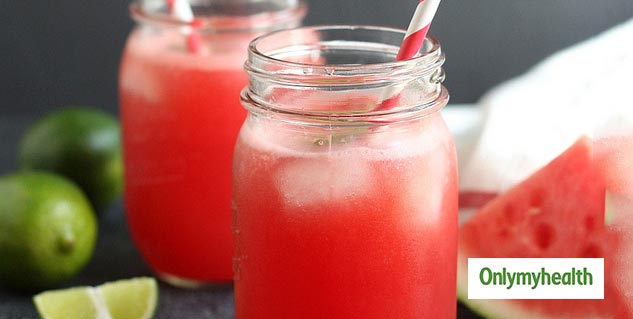 Most people try to keep themselves healthy by drinking lots of water to keep themselves hydrated. But if you want some tasty and healthy drinks, (which keep you hydrated and energetic even after workouts), then the best option is this special drink made of watermelon and basil.
Also Read: Inflammation Can Be Dangerous! Here's A Diet Plan To Prevent It
How to Make Watermelon and Basil Drink?
Material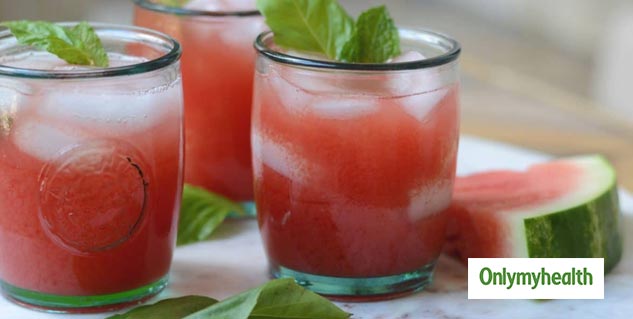 2 cups chopped watermelon
1/2 tablespoon grated lemon rind
15-20 basil leaves
4 cups of water
Salt for flavour
Method of preparation
Take a jar first. Now add watermelon, basil leaves, and grated lemon rind to it.
Now pour it in the jar with water and add salt as per taste and keep it in the refrigerator for 3 to 4 hours.
Your drink is ready.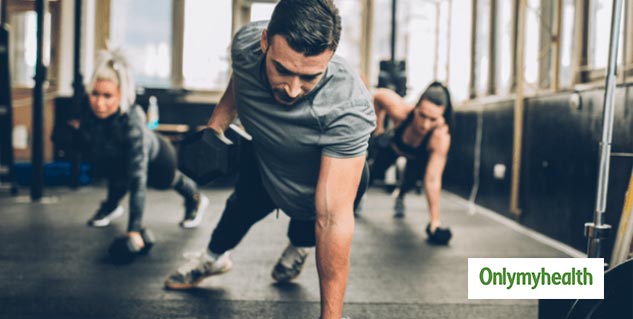 Tip: Along with this, if you want, you can drink it by making a smoothie (with all these ingredients).
Benefits of watermelon and basil drink
This drink made of watermelon and basil is a very effective and good option for hydration.
A watermelon rich in vitamins and minerals helps to balance your electrolyte.
Packed with potassium, magnesium, and Salt, watermelon is made up of ninety per cent of water, which helps your body maintain a fluid balance.
While basil leaves are good for digestion, they help to promote healthy bowel along with helping to detoxify the body.
Read more articles on Healthy Diet