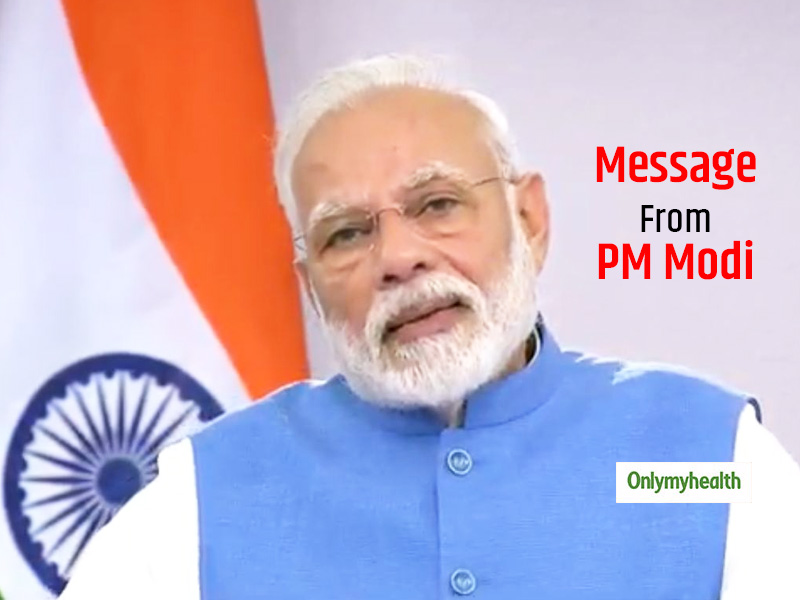 Amidst the panic lockdown situation, Prime Minister Narendra Modi addressed the nation again for the third time through a video message that he shared on his social media handles. This message is related to the coronavirus outbreak in the country and how all need to join hands together to defeat this deadly virus and make our country coronavirus-free. He is requesting cooperation from every citizen to please abide by the lockdown rules and practice social distancing so that we do not enter the third stage of coronavirus which is community transmission that is the most dangerous state. So far we are seeing the struggle that developed countries like the USA, Germany, Italy and Spain are dealing with. Despite being equipped with the best medical facilities in the world, they are struggling every minute to save the lives of their countrymen. India still has some hope as we have access to all the elementary information that is needed for COVID-19 prevention. Even the World Health Organization has praised us for taking the best preventive measures on time. Keep reading to know what all PM Modi shared in his video.
5th April- 9 Minutes at 9 PM
View this post on Instagram
This Sunday, we need to show our dedication to the nation. Prime Minister Modi urged everyone to please switch off the lights of our houses and stand at the door or balcony of your houses
Light a candle, diyas or flashlight of your mobile for these 9 minutes.
In that darkness, when you see the natural light everywhere, we will understand the power of unity.
We are not alone. 130 crore Indians are together. For these 9 minutes, imagine about the country and other people which will give you hope to continue the fight
NOTE: Please avoid any social gathering. Also, don't step out of the house. You must do this at home only. Do not cross the line of social distancing. We need to maintain that as this is the only tried-and-tested solution to break the chain of Coronavirus.
"I appreciate the efforts of the Indian administration and all the countrymen who are supporting me in this fight against coronavirus. We have set an example for the other countries and they are also adopting our measures. This tough time has taught us the power of unity and that our country can fight against coronavirus being together," Prime Minister Narendra Modi said.
He went on saying that, during this lockdown, this unity of ours is visible during the period of lockdown. The equal participation of all citizens is commendable. This gives us hope and power to fight against this global pandemic. We must fight the darkness to see the light that is at the end. Many people who are inside homes are skeptical about how they are going to deal with this loneliness due to lockdown. Prime Minister emphasized that none of us is alone. We are 130 crore people who are with each other. We must admire this power of unity and should cooperate. It is our duty to take the responsibility of the needy and help them survive through these tough times.
Let us all come together to defeat this pandemic.