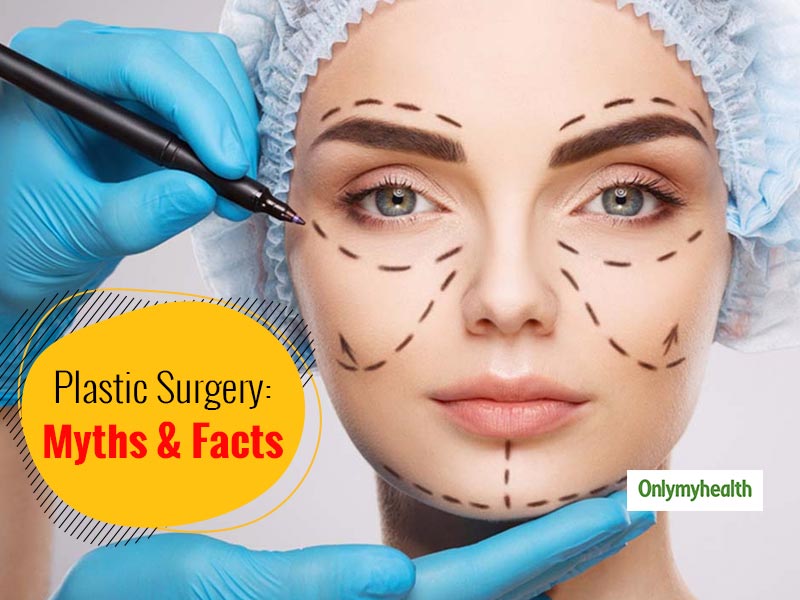 National plastic surgery day 2020: On this occasion, Onlymyhealth editorial team would want to discuss the broad scope of the speciality. Plastic surgery is a unique speciality that has no organ system of its own, defies definition, and is not based on specific procedures instead of principles. The spectrum of Plastic surgery is vast. Plastic surgeons can be trained in Cranio-maxilla-facial reconstructions, which can be acquired or congenital, hand and peripheral nerve surgeries, cosmetic surgeries, burn management and post-burn rehabilitation, genitourinary repairs, oculoplastic surgeries, bedsore reconstructions, vascular as well as lymphatic surgeries, lower limb reconstructions, post oncologic reconstructions, and almost all sorts of operations which involve the restoration of form and function.
Myth: Plastic surgery involves the use of plastic.
Fact: Do you know that the word plastic was derived from the Greek word 'Plastikos'? This term gave rise to Plastic surgery, which means 'to mould'. Although other types of implants and silicone are used in plastic surgery, it is the art of remodelling of the tissues which gave rise to this name- Plastic surgery.
Myth: Plastic surgery is meant only for rich and famous, which means its costly.
Fact: Most of the plastic surgery methods are affordable to ordinary people. Do you know that the majority of people undergoing plastic surgery are ordinary people? It is presumably because of the glamour associated with the term plastic surgery that it is considered very expensive.
Myth: Plastic surgery procedures are not covered under insurance.
Fact: except Cosmetic surgeries like Liposuction, breast augmentation, tummy tuck etc. most of the plastic reconstructive procedures are sanctioned under insurance cover. For details, one can consult with the respective plastic surgeon of the hospital.
Myth: Cosmetic and plastic surgery procedures are hazardous
Fact: The risk entailed in plastic surgery is similar to the risk involved in other operations.
Myth: Are plastic surgery and cosmetic surgery the same? Is plastic surgery meant only for improving looks?
Fact: Though aesthetic or cosmetic surgery is the best-known kind of plastic surgery; most plastic surgery is not superficial. Plastic surgery has got a comprehensive spectrum, and can be divided into further subspecialties like Hand surgery, Microsurgery, Craniomaxillofacial Surgery, Pediatric plastic surgery and Cosmetic surgery. Plastic surgery is mostly involved with the improvement of function first and then form and looks.
Aesthetic surgery is an effort to improve those tissues which have degraded due to wear, age or gravity. Its subdivisions include-body contouring surgery, facial cosmetic surgery, aesthetic gynaecological surgery, etc. It restores the physical body as well as buoys up the spirit. If it improves or corrects an aspect of a person's body image that causes the depression, anxiety, or embarrassment, then facial plastic surgery can be a very welcome improvement in their confidence and the quality of their life.
Conclusion: Several advanced technologies are available for all types of cosmetic and plastic surgery procedures. Team of skilled, experienced and expert plastic surgeons work in conjunction with head and neck surgeons, oral and maxillofacial surgeons, otolaryngologists, dermatologists, oncologists, orthopaedic surgeons, gynaecologists, and neurosurgeons using state-of-the-art facilities, advanced technology, fully equipped procedure suites, zero infection zones and international standard protocols to ensure comprehensive medical care.
(The article has been medically reviewed by Dr Swapna Athawale from Jupiter hospital)
Read more on Other Diseases