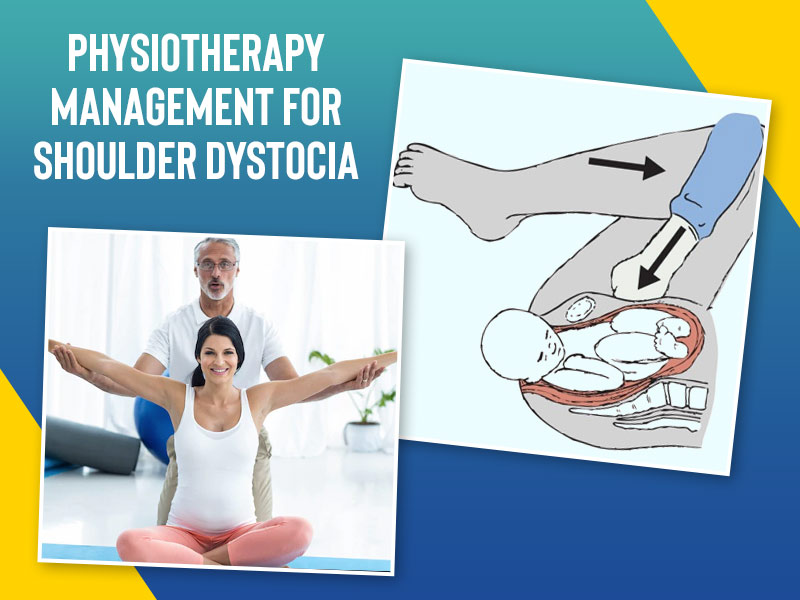 Gestational diabetes is a kind of diabetes which is diagnosed for the first time during pregnancy. It is a condition in which a hormone which is made by the placenta prevents the body from using insulin effectively and efficiently. The glucose builds up in the blood instead of being absorbed by the cells and GDM associates with increased risk of fetal macrosomia which in turn leads to shoulder dystocia.
WHAT IS SHOULDER DYSTOCIA?
Shoulder Dystocia is a nothing but a deformity or injury that is caused to brachial plexus; simply called as the ERB's Palsy. ERB'S palsy or Erb Duchenne palsy is a form of obstetric brachial plexus injury. Either stretch or rupture or avulse of the roots of the plexus from the spinal cord.
Talking on the subject, Ms. Mohanapriya S, Executive Physiotherapist, Cloudnine Group of Hospitals, Chennai throws some light, "Usually produced by widening of the head shoulder interval which affects the cutaneous sensation in the upper limbs depending on the severity of injury, the paralysis can either resolve on its own over a period of months or require rehabilitative therapy or surgery. It is the lesion of C5 and C6 nerve roots in some cases C7 is involved as well."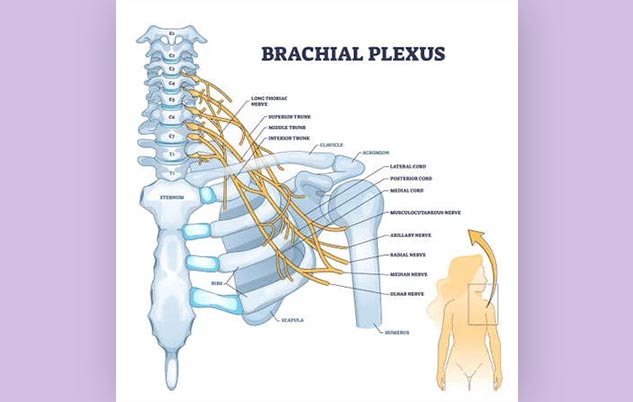 Dystocia is a birth defect, when the fetal head is delivered, but shoulders are stuck and cannot be delivered it is known as shoulder dystocia. Failure of the fetal shoulders to travel the pelvis spontaneously after delivery of the head.
The anterior shoulder becomes trapped behind the symphysis pubis, the posterior shoulder may be in the hollow of the sacrum or high above the sacral promontory. Overall incidence varies between 0.2 and 1 percent.
SYMPTOMS
In shoulder dystocia both of your baby's shoulders get stuck during vaginal delivery. This maybe because of:
Maternal obesity
Fetal macrosomia
Obesity
Mid pelvic instrumental delivery
Post maturity
Multiparity
Anencephaly
Fetal ascites
Breech presentation
Duration of second stage of labour.
Once the head is delivered it may look as if the baby is trying to return into the vaginal opening. This is caused by reverse traction. These maneuvers normally used by midwives fail to accomplish delivery and increase the chances of needing a surgery to deliver (C-section)."
Also Read- 6 Realistic Ways To Boost Your Motivation On Weight Loss Journey
PREVENTION
Most of the time, gestational diabetes doesn't cause noticeable signs or symptoms. Increased thirst and more-frequent urination are possible symptoms.
Eat healthy food
Don't gain more weight than recommended
Keep active
Start pregnancy at a healthy weight
Ask for help if and when needed
Episiotomy
Suprapubic pressure
Rotational maneuver

TREATMENT
Treatments for cerebral palsy commonly include:
Physical therapy
Surgery
Medication
Assistive Devices & Mobility aids
Orthotic devices
Also Read- Endometriosis: 7 Myths And Facts Debunked For Women's Health
PRIOR AND POST MANAGEMENT
Be careful while handling is required and extremes of motion are to be avoided for the first few weeks.
Allow for initial inflammatory responses to calm down.
Avoid picking a child by the arm or from the armpit of the affected side.
Placing a child on their back or inside lying with the affected limb up to avoid compression of the affected limb.
Place the affected arm into the sleeves before the unaffected arm.
During the first 6 months the treatment should be directed specifically at prevention of fixed deformities.
Exercise therapy should be administered daily to maintain and improve muscle strength.
Parents must be taught to take an active role in maintaining ROM exercises.
Exercises should be bimanual or bilateral movement
Shoulder dystocia is a rare malady but has potentially serious consequences and physiotherapy plays a major role when it comes to managing shoulder dystocia both during and after birth. It is best to seek advice from a doctor to avoid any further complications.