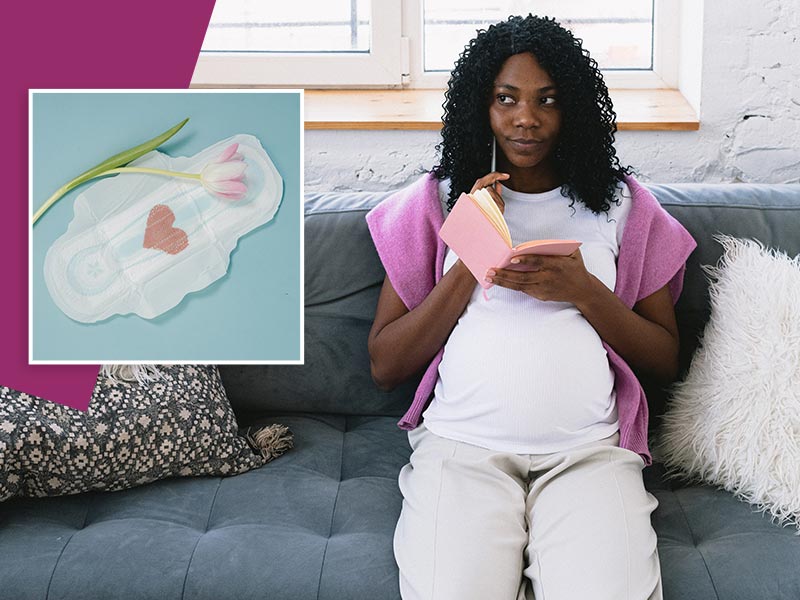 There are ample numbers of things which we have to learn on our own. It is because not many people really talk about it or tell it to the other person; however some of them are really important. Child birth is one of the toughest phases in a mother's life and unfortunately most women do not have anyone to talk to about their first time experiences, problems and pains. This makes it worse. One of the situations in this is soreness in vaginal area because of vaginal child birth. Many conditions follow post vaginal delivery such as swelling bruising, pain etc. It can be very challenging till the time it goes. Hence today, we will talk about padsicles which is like a solution or sight of relief for all these problems.
What is a Padsicle?
It is possible that not majority of you have not heard of it. It is a new term which has just been in use for about few years. Senior Gynaecologist Dr. Bindiya Khera from Fatima Hospital, Lucknow explains this term. She says that padsicle is term invented for cold pads or frozen pads. Basically these are normal sanitary pads that are frozen to give relief in the vaginal region of woman that occurs because of irritation, bruising, swelling and vaginal tearing during delivery. Not many women know about this and keep tolerating the pain and itching caused by various reasons until it goes after a few months.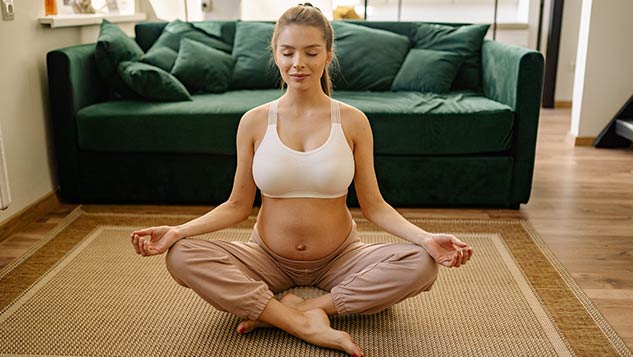 Padsicle is used to ease pain, as it is not possible to sit on an ice pack all the time of carry it with you. Hence this is a natural solution that can be made in the home and used whenever needed. It is like a cold compress for vaginal region that reduces swelling and inflammation of vagina that is caused during postpartum pain. This is not a product that is available in stores, rather a home remedy for women suffering from postpartum pain.
What are the Benefits of Padsicle?
Women can prepare padsicles in their third trimester so that they are ready till their delivery. This is because women have energy till their third trimester, after which they get tired very easily. Here are 2 major benefits of padsicle-
1. Prevents Vaginal Problems
After child birth, a woman can have several vaginal issues that can cause haemorrhoids. This can be because of vaginal stitches, bruises etc. Bacterial infections and yeast infections occurs the most in this period. Frozen pads can reduce inflammation that causes diseases and infections.
Also Read- Pelvic Pain Is Common In Women, Here Are Some Potential Causes
2. Provides pain relief
Due to excess of pain causes by the above mentioned problems especially vaginal tearing that can cause terrible pain. Vaginal bruising and stitches are also common causes of vaginal delivery. Frozen sanitary napkins can be beneficial in this stage. It gives a comfortable feeling and the woman is able to perform her tasks more efficiently. It also reduces irritation and itchiness in private areas near the vagina which can increase the healing functions.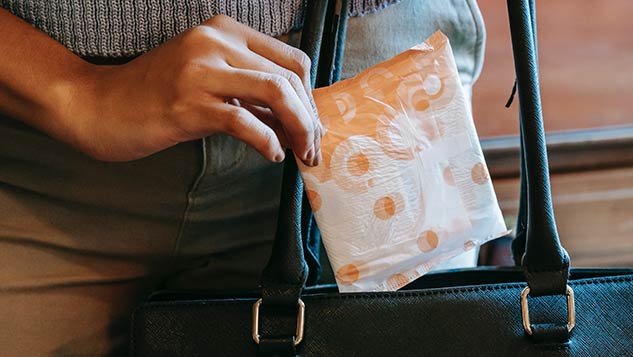 Steps to Make Padsicle
It is not so hard to make a padsicle and anyone who knows to put together basic items can make some and use it with ease. First let us look at items that you need to make a padsicle at home-
Aluminium foil
Overnight sanitary napkins
Witch hazel without alcohol
Pure lavender essential oil
Pure aloe vera gel
Also Read- Breast Sagging Due To Breastfeeding? Know The Causes And Ways To Deal With It
Steps to make it-
1. First put the aluminium foil on the table and make sure that you have enough aluminium foil paper to wrap it around the sanitary pad from all sides.
2. Now take out the sanitary pad from the napkin and put it on top of aluminium foil. The back of the sanitary pad will stick to the foil automatically.
3. Remove the adhesive paper from the sanitary pad and open it.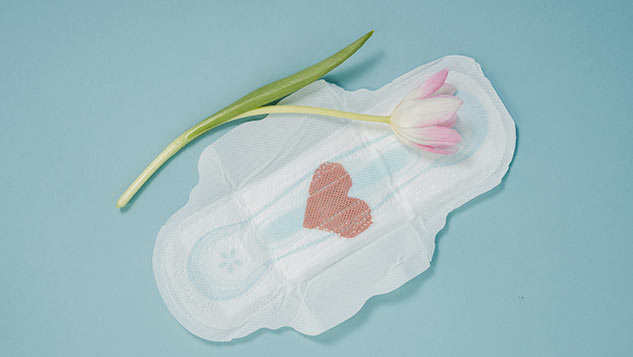 4. Now sqeeze out pure aloe vera gel from aloe vera plant on the sanitary pad. Spread it on the sanitary pad is generous quantity. Aloe vera has anti-inflammatory properties and analgesic properties that are helpful to relieve pain and inflammation from the vaginal problem.
5. Now spray alcohol-free witch hazel on the pad. This helps to reduce swelling pain, itching and heals bruises quickly. It also reduces problems that are associated with haemorrhoids.
6. You can also add lavender oil in some quantity as it gives a calming effect to your body which reduces stress and anxiety.
7. Now fold the aluminium foil over the pad carefully. Do not squeeze or press it hard.
8. Place it is your freezer for about an hour or little more.
After this given time in freezer your padsicle is ready to use. You can put it in your panties as you do with regular sanitary pads and get relief. This is very beneficial especially for those women who suffer from heavy postpartum bleeding. Keep changing them after few hours, and take care of your personal hygiene during this process.
Read More Articles on Women's Health
Pciture Credits- Pexels.com