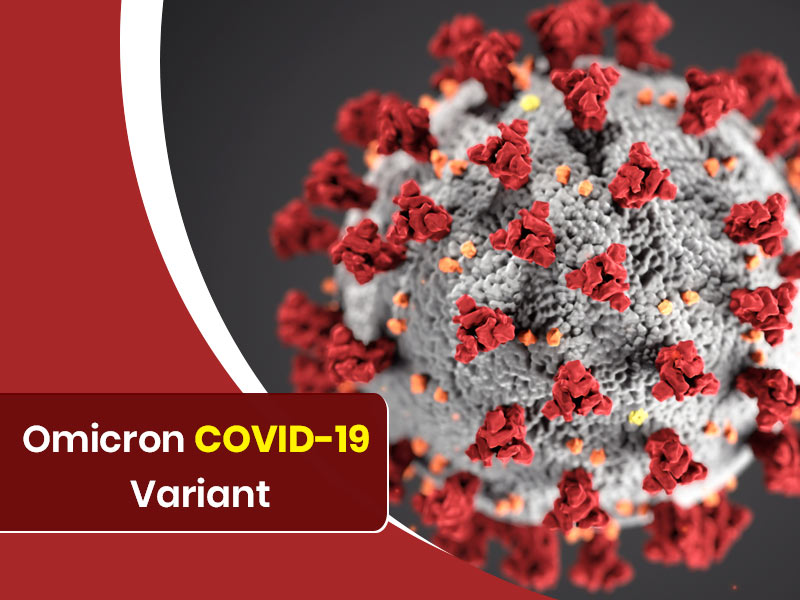 In a world ravaged by multiple COVID-19 waves, another variant has become the cause of global concern. First detected in South Africa, the variant on Friday was classified as 'variant of concern' (VOC) by the World Health Organisation, and was assigned the Greek alphabet 'omicron'. The most worrying strains are designated as 'variants of concern' by the world health body. The first confirmed case of infection with the Omicron variant was recorded in South Africa on November 9, and since then, it has spread to several other countries that include the United Kingdom (UK), Germany, Israel, Austria, Canada, France, Botswana, etc.
What Is Omicron Variant Of The Novel Coronavirus?
First identified in the Chinese city of Wuhan, the novel coronavirus, which causes COVID-19, has undergone numerous mutations, some resulting in deadly strains, some comparatively milder. Among them, Omicron belongs to the former category, given it has been called a 'variant of concern' by the WHO.
COVID variant B.1.1.529 has been assigned the Greek alphabet Omicron.
The first confirmed case of B.1.1.526 was identified on November 9, 2021, in South Africa.
It was first reported to the WHO on November 24.
Omicron is "said to be incredibly heavily mutated," Dr Rahul Pandit told Onlymyhealth. Dr Pandit is the Director - Critical Care at Fortis Hospitals Mumbai and a member of the Supreme Court-appointed National COVID-19 Task Force.
Symptoms Of Omicron Variant
The WHO says currently there is no information that symptoms of infection with the Omicron variant are different from the other variants. Symptoms of COVID infection include:
Fever
Cough
Sore throat
Loss of smell and taste
Fatigue
Body pain
Nausea
Vomiting
Diarrhea
Is Omicron Deadlier Than Other COVID-19 Strains?
Given Omicron is a VOC, it has raised global concern if it's deadlier than other variants, especially Delta, which is continuing to wreak havoc across the world.
"Until today there were 50 mutations overall and more than 30 on the spike protein," Dr Pandit said, adding that "having many mutations does not mean that the virus will be deadlier or more dangerous." But, it is important to know what those mutations are doing," the doctor said.
Meanwhile, there is an increased risk of reinfection with Omicron, the WHO said, citing the preliminary evidence. This means those who previously had COVID-19 might get reinfected with the Omicron variant.
Data is still scarce to know if the new variant of concern is more transmissible than the other variants, especially Delta, which was first identified in India last year.
Also, it isn't clear if the new variant causes severe infection, the world health body said.
As for now, infection with the Omicron variant can be detected with RT-PCR tests.
South Africa is experiencing an upsurge in hospitalisation with COVID infection. The WHO attributes this to the overall rise in infection cases rather than specific infection with Omicron. Understanding how severe the variant is will take days to several weeks, the WHO said.
Also read: New COVID variant found in Indore, 7 People Infected
Are The Current COVID Vaccines Effective Against Omicron?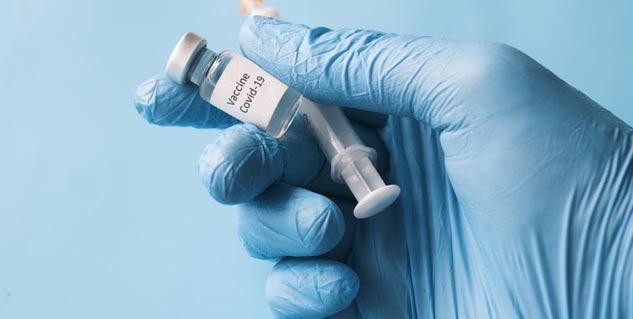 (Photo Credit: Unsplash)
With the new variant, another concern is if it would be able to escape the immune responses generated by COVID vaccines.
Omicron has over 30 mutations in the spike protein itself. The virus enters the host cells using this spike protein. Such a high number of mutations might give the virus "potential to develop an immune escape mechanism," AIIMS chief Dr Randeep Guelria told news agency PTI. Hence, the efficacy of various vaccines against the new variant needs to be "evaluated critically," he added.
If the COVID vaccines that are currently being used are less effective against Omicron, the AIIMS chief said that most vaccines work by triggering antibodies against the spike proteins, hence, it might "lead to a decreased efficacy of COVID-19 vaccines," Dr Guleria said.
However, more research and data are needed on transmissibility, virulence, and Omicron's availability to escape the immune response.
Countries That Have Confirmed Cases Of Omicron Variant
Other than South Africa, the country where the first confirmed case was reported, several other countries have recorded cases of infection with the Omicron variant. Such countries include:
Australia
Austria
Belgium
Botswana
Canada
Czech Republic
Denmark
France
Germany
Hong Kong
Israel
Italy
South Africa
The Netherlands
United Kingdom
Meanwhile, India has taken steps against the variant. Such a step includes rigorous screening and testing of passengers arriving from the 'at-risk' countries.
Also read: What Is 'Mu' Variant Of COVID-19 That WHO Declared A Variant Of Interest?
How To Protect Against Omicron?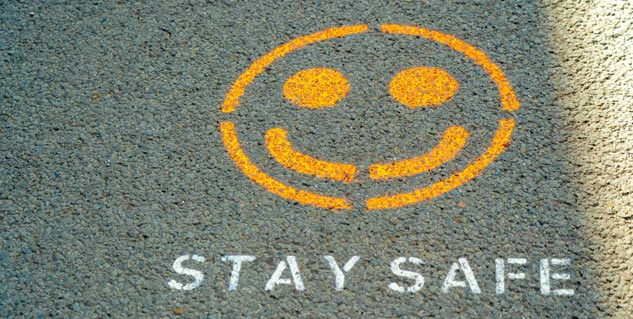 (Photo Credit: Unsplash)
Since a lot is still not known about the new variant, ample precautions must be taken to protect oneself from it.
Wear a mask wherever needed.
Practice social distancing when out in public.
Get both doses of COVID-19 vaccines.
The authorities must also take the appropriate steps such as rigorous testing, especially of those arriving from 'at-risk' countries. Also, they must encourage people to follow the COVID-appropriate behaviour and to not let their guards down.
(With inputs from Dr Rahul Pandit, Director - Critical Care at Fortis Hospitals Mumbai and a member of the Supreme Court-appointed National COVID-19 Task Force)