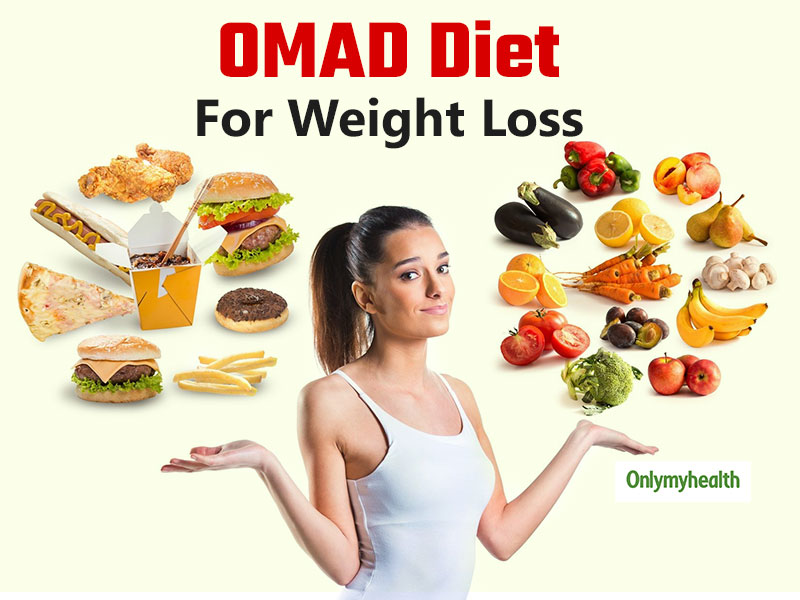 Ever heard of a diet for weight loss in which you can eat cheese, fried stuff, etc.? This diet is sure to grab eyeballs. Experts and dieticians claim that the OMAD diet can reduce weight rapidly. The best part about the diet here is you can eat cheeseburgers, fries, vegetables, or anything you like. By adopting this diet, you can lose up to 3-5 kg in just two weeks.
Obesity is a growing concern with more and more people falling prey to several weight-related diseases. It is a need of the hour to bring a drastic change in the diet pattern of those who are struggling with weight problems. When we talk of weight loss, the first thing that strikes our mind is the need of following a proper diet to aid weight loss. A new diet to follow and slowly catching up is the OMAD diet. Commonly termed as the One Meal A Day Diet Plan, this diet has been effective in aiding weight loss in several cases. If you troubled by looking at your fat belly, then this diet is sure to give you results by indulging in your favourite food. Learn what OMAD diet is and how it reduces weight.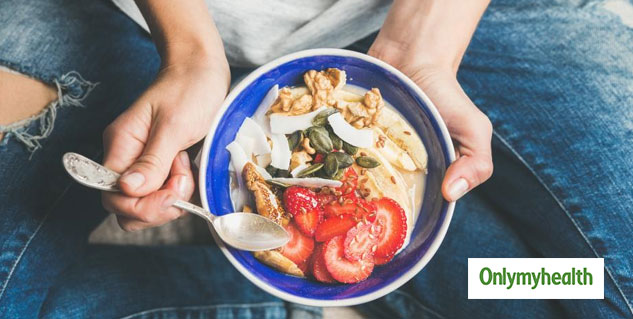 Also Read: Zero Carb Diet Limitations: If You Thought Cutting On Carbs Is Beneficial For Weight Loss, Read On
What Is OMAD Diet?
OMAD Diet means - One Meal A Day Diet. As the name suggests, in this diet, a person eats only once a day. This diet is similar to Intermittent fasting, but for some people, it may be a bit difficult to follow. However, the reason for this diet being popular worldwide is that it reduces weight rapidly. This diet restricts the calorie intake in a day, which leads to fast burning of fat for energy. With this activity, one can experience weight loss.
Important Facts Of OMAD Diet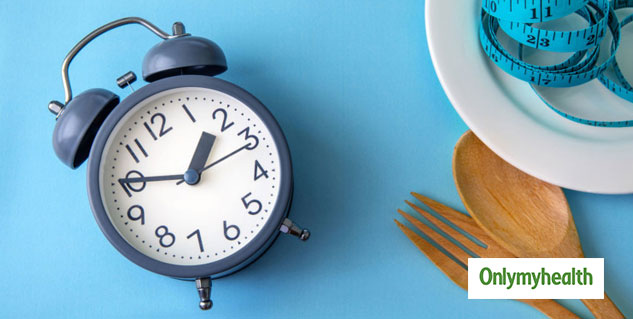 In the OMAD diet, a person is advised to eat only between 1 hour a day. However, if you feel hungry in the middle, you can consume tea, coffee, green tea etc. that too without sugar. But this is it! Apart from this, one cannot eat anything for 23 hours a day. In this diet, one has to skip breakfast and dinner but have a king-size lunch.
Also Read: String Method Is The Best Way To Check Body Fat: 5 Ways To Lose The Extra Flab
What To Eat In OMAD Diet?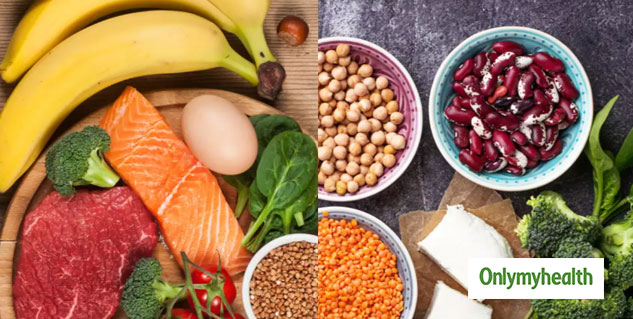 While following the OMAD diet, you should fix 1 hour in a day, which should not fluctuate. During this 1 hour, you can eat as much food as you want. But to protect the body from weakness, you need to pay little attention to what you are eating. Following are some must-haves in the diet:
For antioxidants and fibre - Eat fresh fruits, raw vegetables including broccoli, tomatoes, avocados, spinach, cabbage, cucumber, beans, carrots, beets, nuts, dried nuts, etc. Apart from this, any fruit can be taken in this diet.
For healthy fat - Cook your meal in a healthy oil such as olive oil, coconut oil or fish oil. Apart from this, include flaxseed, pumpkin seeds, green beans etc.
How Does It Help In Weight Loss?
You can lose weight rapidly by following the OMAD diet. The reason for this is that when you eat only once a day, you consume fewer calories. Initially, you may feel a little tired and lethargic for 2-3 days, but after that, your body quickly adapts to the diet.
Read more articles on Weight Management