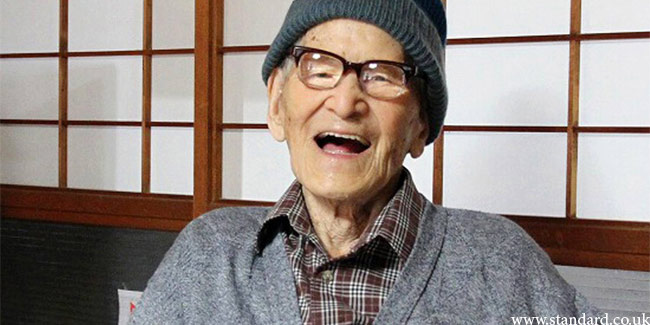 Jiroemon Kimura, a Japanese man aged 116 has died because of natural causes.
A Japanese man, aged 116 years, who is recognised as the world's oldest living person in history, has died in Japan. Jiroemon Kimura died as a result of old age in a local hospital in Kyoto. Guinness World Records recorded Mr Kimura as the oldest man to have ever been verified to be alive. Kimura is reported to have had seven children, 14 grandchildren, 25 great-grandchildren and 13 great-great-grandchildren.

Kimura was born on 19th April 1897 and worked in a local post office until he retired. He is said to have helped his son in farming until he was 90 years old. He got the title of the world's oldest living person in December, when the previous title-holder died.

In an interview on his 115th birthday, My Kimura said that he was not sure why he was able to live for so many years. Kimura also said that the secret to his longevity was eating to live long.

The next in line for the title of world's oldest living person is a 115 year old woman named Misao Okawa, who already holds the title of world's oldest living woman.


Read more Health News.