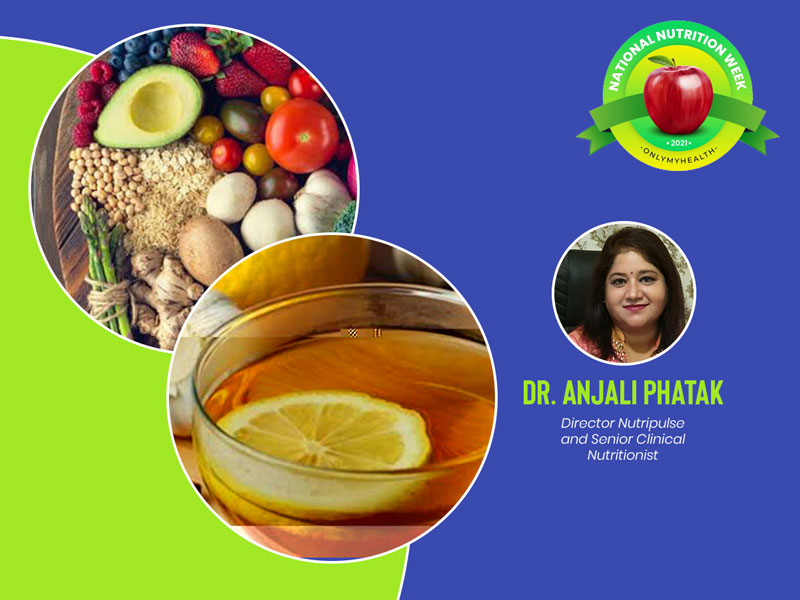 Recovering from Covid-19 is a long process. It is important to keep your immune system strong to prevent any complications and severity. One of the best ways to do that is getting a nutritious and healthy diet. Post Covid recovery journey is mainly about tackling symptoms such as fatigue, weakness, and the loss of energy, appetite and significant weight. The journey to full recovery from COVID-19 can be very difficult. Along with proper sleep and rest, taking a healthy diet is also important for quick healing and recovery. National Nutrition Week is celebrated from 1st to 7th September. The aim is to make people aware about healthy nutrition and diet. On the occasion of National Nutrition Week 2021, we bring to you some important diet tips for various health concerns and lifestyle-related issues. In the previous story, we talked about diet for hair fall problems and in this article we will be discussing about post Covid recovery nutrition and diet routine. Onlymyhealth editorial team talked to Dr. Anjali Phatak, Director Nutripulse and Senior Clinical Nutritionist, Nutripulse, Jaipur, about the nutrition and diet plan for post Covid recovering patients.
Foods and drinks for post Covid recovery
A diet that is nutrient dense and foods that are not oily, spicy, or too much sweet can help in such situations. There are certain foods that should be avoided while others should surely be included in your diet. As per Dr. Anjali, here are the foods to consume for quick post Covid recovery:
1. Protein rich foods
Taking a protein rich diet can provide a lot of energy that drains when a person is suffering from Covid-19. You can consume milk, cheese, fish, eggs, lentils, curd, quinoa and fully cooked lean meats in their daily diet plan. Protein is an extremely important nutrient for quick post Covid recovery.
2. Prebiotics and probiotics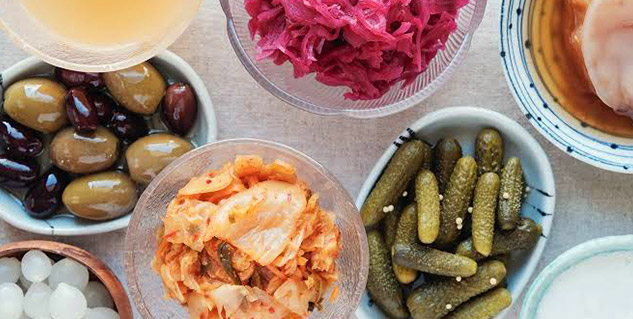 Adding prebiotics and probiotics in hoir diet is an amazing natural way to clear your body as these foods contain good bacteria. Foods such as bananas, onion, bread, yogurt and pickles should surely be incorporated in your diet. These foods play an important role in promoting gut health, which can be beneficial for post Covid recovery. As per a research, probiotics and prebiotics can fight a lot of toxins and can enhance the nutrient absorption of the body.
3. Vegetable and dal soups
Vegetable and dal soups are rich in protein, low calorie, healthy and filling and can be a good addition to your diet. It is easy to prepare and tastes delicious. Vegetable or dal soups can be consumed for lunch as well as dinner. You can use various types of lentils, spices and vegetables. For a Covid recovering patient, a hot bowl of vegetable or dal soup is beneficial as it can improve your immune system.
4. Spices
Spices such as cinnamon, cardamom and clove are beneficial for respiratory health. Turmeric is also an important spice for post Covid recovering patients. One can add turmeric in milk and drink the golden milk sometimes. A decoction with all these ingredients can soothe throat issues and promote lung health as well.
Also read: Pre And Post COVID-19 Vaccine Nutrition: Here's What To Include In Your Diet As Told By Dt Swati Bathwal
5. Vitamin C
Good amounts of vitamin C in your diet can prove to be extremely beneficial for a Covid recovering patient. Vitamin C rich foods such as capsicum, citrus fruits, lemon, papaya and strawberries can be consumed to make your immune system stronger, which gets weak due to this disease. According to a research, high dose of vitamin C is linked to fast recovery in Covid-19 patients.
Diet plan for post Covid recovery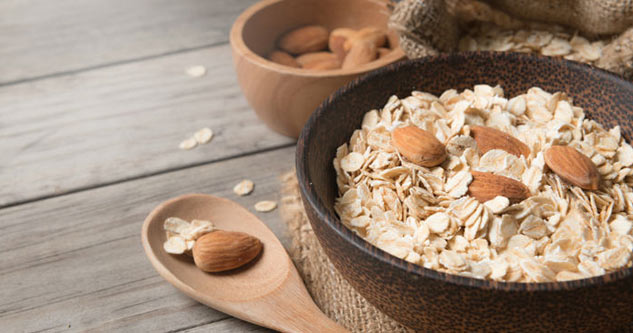 According to Dr. Anjali, here is a full day diet plan and meal options for post Covid recovering patients:
Early Morning: Dry coriander seeds or Fresh Coriander leaves water 1 glass
After 15 minutes: Green tea with lemon and honey /Ginger tea /Basil tea +Mixed dry fruits handful
Breakfast options: 1 Bowl Curd / Orange Juice +Steamed sprouts With coconut and salads/ Stuffed veg paranthas +Coriander +Green mango +garlic onion chutney
Mid-Morning: Detox water (Turmeric +Lemon+Mint +Kheera /citrus fruits)
Lunch: Kachmer salad with peanuts and Sesme seeds +Tuar dal+Rice/Bejad
Roti+Green chana potato veg+ Curd with roasted Jeera
Evening: Fruit custard /Carrot/Pumpkin Kheer
Dinner: Mixed Veg Raita + Brown Rice pulav withx Soya nuggets/Makka Dalia
Bed Time: Milk+ Cardamom powder1 tsp/ Saunth 1 pinch
Note: Take Ajwain+Fennel seeds after every major meal to boost your metabolism.
Also read: Diet & COVID: 6 Things You Need To Know About The Meals For COVID Patients, Explains Dt Swati Bathwal
What foods and drinks to avoid while recovering from Covid-19?
As per Dr. Anjali, here are the foods and drinks that should be avoided post Covid recovery:
Spicy and oily foods
Bakery items
Refined food items
Alcohol
Dr. Anjali said, "Yoga can help in your recovering experience from Covid-19. It is also important to take proper sleep along with a healthy diet plan." By following the above mentioned tips, one can have a healthy post Covid recovery period. Just make sure that you are having home cooked and warm food for better health and recovery.
Read more articles on Healthy diet
Image credits:
Ghc.nhs
Sprintmedical
Nordicnaturals
Herzindagi