Physical fitness can boost both physical and mental health. Exercising helps build up stamina and immunity of the body which can help you in the long run by not only delaying ageing but by preventing degenerative diseases.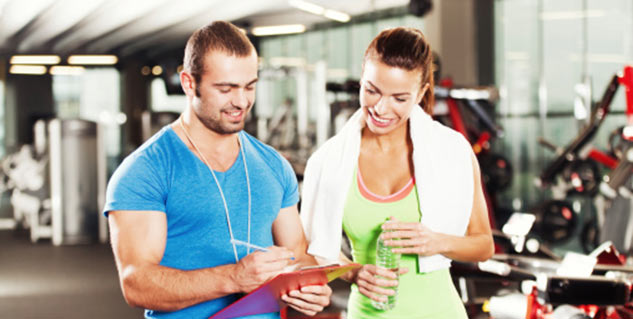 Reduces risk of cardiac problems
Men in late twenties are suffering heart attacks due to sedentary lifestyle and no work-life balance. Bad cholesterol levels or low-density lipoprotein (LDL) are at an all time high with men who do not exercise and live on junk food. To negate LDL boost up your level of good cholesterol or high-density lipoprotein (HDL) by regular physical exercise.
Reduces risk of hypertension
Due to the stressful lives and competitive streak in men, the risk of high blood pressure is quite common. Regular physical exercise can help keep the blood pressure normal thus reducing chances of heart attack and stroke in men.
Reduces inflammation
Regular workouts reduce inflammation which if not controlled can trigger heart ailments and other diseases like diabetes, arthritis and Alzheimer's disease.
Aids good blood circulation
When you huff and puff while exercising your body demands more blood which makes the circulatory system flexible. The blood vessels widen and contract according to the body's need for blood. Not exercising can make your arteries clog up with cholesterol and shrink in diameter ultimately causing heart attack
Reduces risk of diabetes
Regular exercise regulates blood-sugar level and fat in the body. Diabetes is mostly seen with ageing, so continue with your exercise regimen.
Reduces risk of colon cancer
Regular workout fights obesity and diabetes which are the risk factors of colon cancer. Exercising along with high-fiber diet helps ease bowel problems.
Reduces risk of osteoporosis
Men too suffer from thinning of bones as they age which can make them prone to fractures. Regular physical exercise helps in keeping bones healthy and strong.
Helps lose excess weight
Exercising boosts up metabolic rate and helps burn fat efficiently.
Helps you live a longer quality life
Exercising helps keep so many degenerative diseases at bay that not only you add up more years to your life but lead quality life too. Also boosts sexual drive and performance in middle aged men.
Image Source: Getty