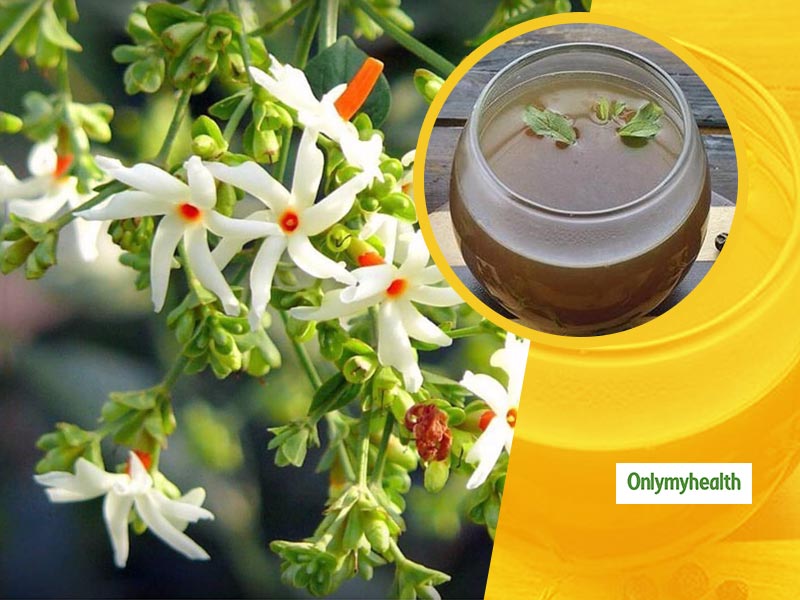 Harsingar's flower, leaves and bark are used as medicine & its leaves are best used in curing the disease.
Night Jasmine Flower Medicinal Health Benefits: With the changing weather, some people may have problems like knee pain. Most people use many types of ointments to massage their knees with the oil of laxatives. At the same time, if the pain of the knees remains for a long time, the doctor recommends joint replacement, which is very painful. But after joint replacement, some people may have more problems. For example, they may find it challenging to get up and sit down throughout life.
Along with this, there are complaints of movement, due to which diseases related to the rest of the lifestyle (start increasing). In such a situation, you can take an Ayurvedic decoction for the pain of the knee from your old age. A decoction made from Harsingar flower is considered a panacea treatment for knee pain in Ayurveda. Taking this decoction twice a day in one cup of water for 40 to 45 days can relieve you from knee pain.
Let us tell you how to make a decoction with the flowers and leaves of Harsingar:
Material
100 gm Harsingar flowers and leaves
4 grams of lime (betel lime)
1-litre water
Lemon juice
Jaggery or honey
How to make the decoction?
Wash and dry the flowers and leaves of Harsingar.
Then grind them well in a bowl.
After crushing both these, dry it once again in the sun so that you can keep it for a few days.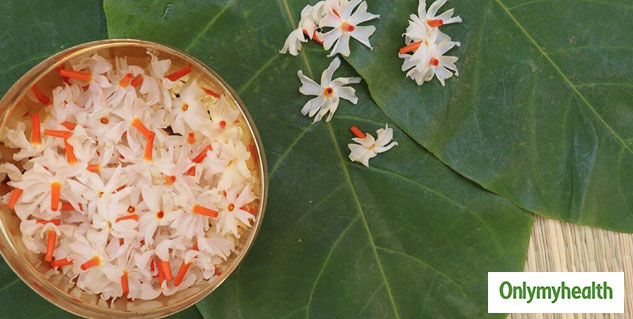 After this, whenever you want to make a decoction, take this powder and put it in hot water and boil it.
Keep in mind that the water should be about 1 litre, and then you can put the powder in it and cook in a low flame.
When you feel that it has reduced to 2 cups, remove from the heat.
Drain the decoction. Then dissolve a little lime, a few drops of lemon juice and salad or jaggery for sweetness. Drink it hot.
Benefits of Harsingar decoction in other diseases
Arthritis: Cool the decoction of Harsingar and drink it on an empty stomach every morning. Regular intake of this medicine gives relief in chronic pain.
Baldness: Apply this thick decoction on the bald head for 30 minutes. By doing this experiment continuously for 21 days, you will see the benefit in baldness.
Malaria / Dengue / Chikungunya: This decoction made of Harsingar leaves and flowers is very beneficial in any fever. It can eliminate all kinds of illness, from dengue to malaria or chikungunya.
Asthma: In respiratory diseases, taking powder of Harsingar's bark and putting it in betel leaf is beneficial. It can be used in the evening and morning. Brewing half a teaspoon of Harsingar can be very helpful in asthma cough. This experiment could be done twice a day.
Stomach bug: Taking a spoon in the morning, afternoon and evening to kill stomach worms. This experiment should be done for at least three days; it keeps the stomach healthy.
Caution: Remember to drink Harsingar decoction 30-35 minutes before eating; otherwise, you may have digestive problems.
Read More in Home Remedies