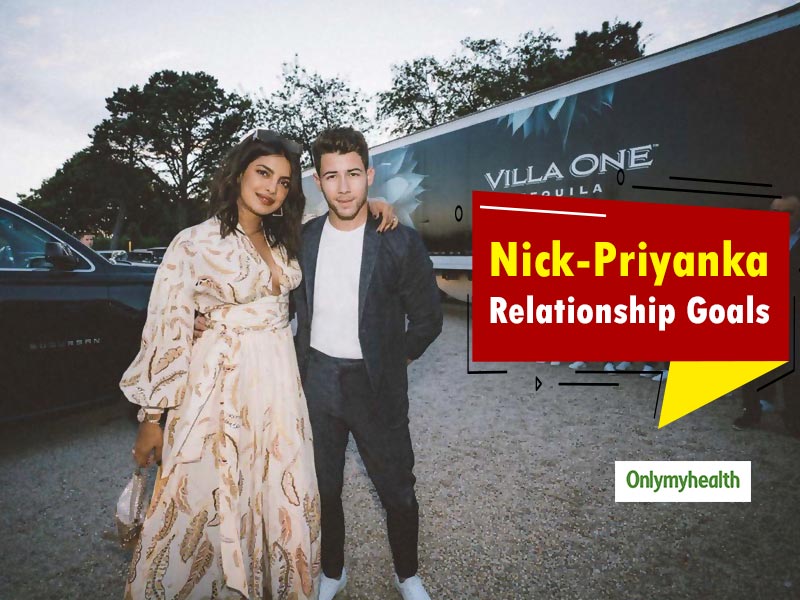 Happy Birthday Nick Jonas: Global icon Priyanka Chopra and her husband Nick Jonas (American singer) are always in headlines about their relationship. The couple tied the knot (marriage) in Jaipur on December 1, 2018. But, do you know that one of the reasons behind their popularity is the age gap between them. Priyanka Chopra is (37) 10 years older than her husband Nick Jonas (who is going to turn 27 soon). Despite being 11 years older, Nick is very much attracted to Priyanka (and, can't keep his hands off her).
View this post on Instagram
Hence, today we are going to tell you, that why age is just a number when it comes to love. Here are some secrets that Nick loves about Priyanka. Try these with your partners and inculcate a strong bond like Nick-Priyanka.
High confidence
View this post on Instagram
Nick loves the amazing level of confidence in Priyanka. She is the perfect mix of bold and beautiful. Moreover, studies prove that if your partner is full of spark, then automatically you will be (or become) more confident and understanding towards your relationship.
Intelligence
View this post on Instagram
Nick also mentions that he loves Priyanka's beauty as well as her intelligence (as beautiful and intelligent). She has the qualities to make the right decisions immediately. He loves that Priyanka fits into his family perfectly.
You May Also Read: Amitabh Bachchan-Jaya Bachchan Anniversary: Top 5 best relationship tips inspired by the power-couple
P.S: Ladies! Keep in mind that men are attracted to intelligent women.
Emotionally strong
The quality of being emotionally strong is also very pleasing to men. Try to give emotional support to your troubled spouse. This will bring you close to their heart. Men generally need more emotional support from than woman.
Also Read: BEWARE! Never Say These 8 Things To Your Spouse
Serious about relationship
View this post on Instagram
Always take your relationship (whether marriage or dating) seriously. Spend time with a partner, take every moment seriously because feelings matter more to them. A relationship needs the investment of time and pure love. Therefore try to make serious and real commitments as men like girls who take their love seriously.
Find the positivity amongst your relationship. Take inspiration from this power-couple and try to find the essence of love in your soul-mate.
Read More on Marriage