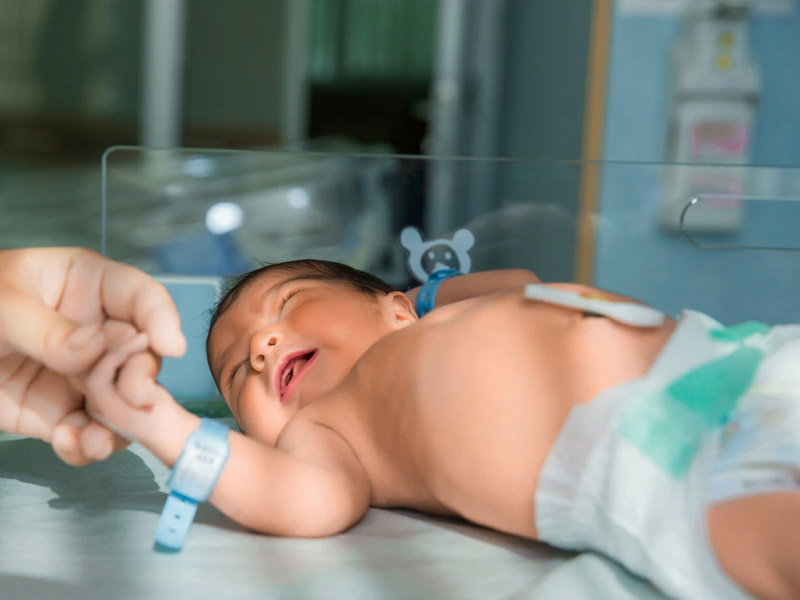 Every parent wants their child to be healthy, happy and safe. Mother take utmost care and precautions to keep baby safe in her womb for 9 months. After the baby is born, both parents try to shield the child from every possible problem. While some problems can be averted with proper care, certain unforeseen conditions can only be analyzed through early screening. Newborn screening is one important step that parents must take to find out any underlying medical condition that the baby might be having. In this article, Dr. Prerna Agarwal, Manager Technical Operation Apollo Diagnostics, Pune explains why newborn screening is important for the baby.
What is newborn screening?
Newborn Screening is a comprehensive way to detect over 100+ medical conditions that can be hidden at birth in your baby. Screening at birth has helped to save countless lives and prevented disabilities in children so that they can improve their quality of life. In the below article, we tell you about the various health issues that can be seen in babies at birth and the importance of newborn screening. Read on to know more about this, and do not skip it at any cost. Don't take anything lightly when it comes to your little one.
Newborn Screening Importance And Advantages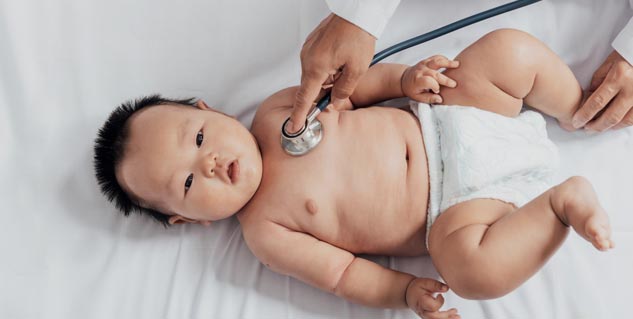 Screening is important after the baby is born. The baby can be born with a health condition but may not show any red flags at the beginning. Preventive treatment is essential to creating a healthy world. Thus, newborn screening is mandatory.
Also Read: 10 Common Health Problems Among Newborns And Infants
Newborn Screening is a good method to detect some fatal medical conditions that cannot be diagnosed during birth.
These worrisome conditions can hamper the growth and development of your baby.
The screening will help identify problems in the baby if any.
Certain serious and rare issues like congenital heart defects, genetic conditions, hormonal and metabolic conditions, and lung ailments are seen in newborns.
By treating these conditions, damages like mental retardation, thyroid issues, autism, and sudden deaths can be tackled promptly with medical attention.
The Newborn Screening is affordable and life-saving.
If certain serious conditions are not identified and treated earlier, the cost of treatment could be higher in the later stage.
Screening is done to know the inborn problems but additional diagnostic tests are mandatory to confirm the diagnosis and initiate the right kind of treatment.
Why newborn screening test is important?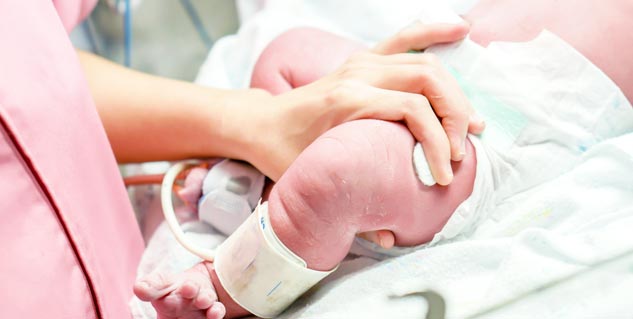 Also Read: Pain In The Stomach of Newborn Could be Colic, Know Symptoms and Treatment
There are certain medical ailments that need to be taken seriously. Depending upon the results of newborn screening tests, doctors can tell you potential health problems that your baby is at risk of. Here are some problems that require timely treatment, if your baby gets diagnosed with any:
Metabolic disorders- These are rare genetic disorders that are witnessed in the baby due to a missing or defective enzyme in the body.
Hormone problems: These occur when the glands make too much or not enough hormones. So, a baby may have congenital hypothyroidism or congenital adrenal hyperplasia.
Hemoglobin problems in babies- These include many issues like sickle cell disease which is commonly seen in babies. Anemia is also a hemoglobin problem in babies along with Hemoglobin SC disease (also called Hb SC disease) and Hemoglobin S-beta thalassemia.
Other bothersome issues: Such as cystic fibrosis, severe combined immunodeficiency (SCID), and hearing loss can give a tough time to the little one. Parents will have to stay vigilant and report abnormal changes seen in the little one to the treating doctor.
Conclusion
Newborn screening should be done within 5 days after the baby is born. It helps in the early detection, diagnosis, and intervention of severe conditions or disorders and can lead to positive and successful outcomes. Typically, blood withdrawal and screenings (hearing test or measuring oxygen levels) are done in the hospital before the mother and the baby get discharged. Once the diagnosis of any problem is confirmed then follow the line of treatment decided by the doctor for your little one.
Image credits- freepik