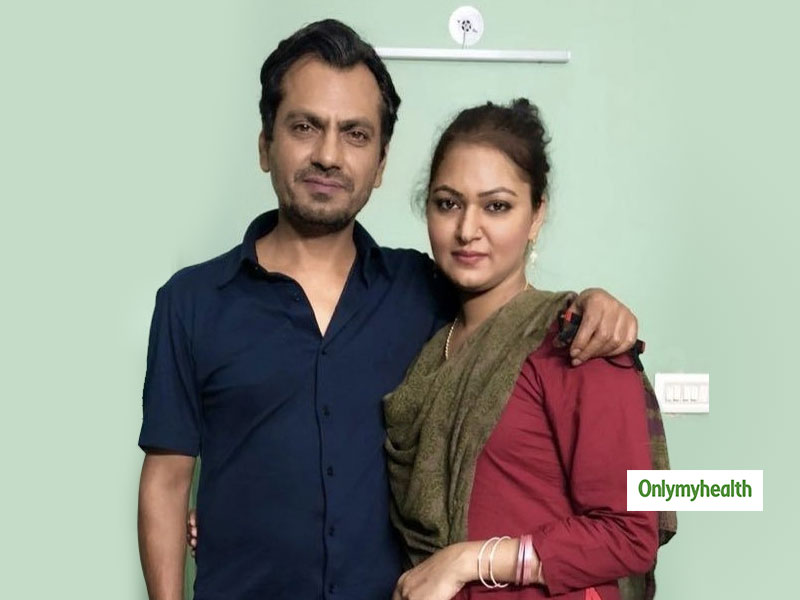 Shaima Tamshi Siddiqui, sister of actor Nawazuddin Siddiqui, passed away at the age of 26 after an 8-year-long battle with breast cancer. She breathed her last at a hospital in Pune on Saturday. Nawaz was shooting for 'No Lands Man' in the United States and rushed back to the country as he got to know the sad demise of his little sister.
My sister ws diagnosed of advanced stage #breastcancer @ 18
bt it ws her will power & courage dat made her stand agnst all d odds
she turns 25 2day & still fighting
M thankful 2 Dr.@koppiker & @Lalehbusheri13 fr motivating her
& m rly grateful 2 @resulp Sir fr introducng me 2 dem pic.twitter.com/xHsBK8uJDP

— Nawazuddin Siddiqui (@Nawazuddin_S) October 13, 2018
Syama was diagnosed with breast cancer when she was 18 years old. She fought with this deadly disease for 8 long years before she breathed her last on Saturday. Last year, Nawazuddin shared a picture on social media with his sister Syama on the occasion of her 25th birthday. In that post, he revealed about this condition of her sister which read, "My sister was diagnosed with advanced-stage breast cancer at 18 but it was her will power & courage that made her stand against all odds."
She was admitted to a hospital in Pune where she breathed her last. This is a tough time for the actor and the entire family.
May her soul rest in peace.
Read more on Latest Health News