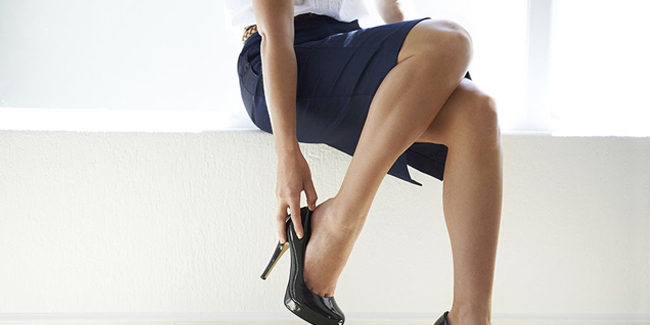 Nothing ruins a great look like hairy, bumpy or rough legs. It's the biggest style faux pas that you can make, but unfortunately most of us aren't gifted with flawless legs. Here are some natural tips to get silky smooth legs.
Nothing feels more comfortable than wearing a pair of shorts, or that flowy sundress in hot summer months. However, many women dread the season when they have to go bare legs or avoid wearing such clothes at all. Having hairy, bumpy or blemished skin on your legs can be a cause for many women to be conscious about their legs. Here are some great natural methods to help you achieve smooth legs.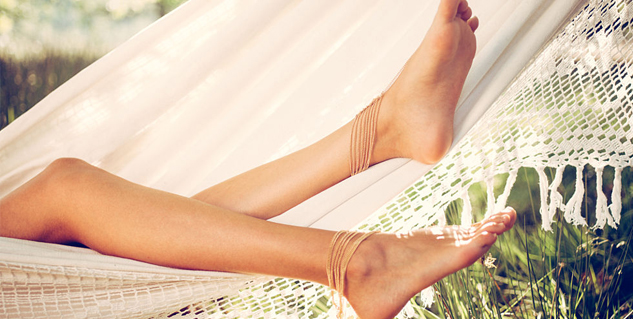 Baking soda to prep your legs
This tip is especially useful if you are one of many women around the globe, who prefer shaving as a hair removal method. Prepping your legs before shaving, waxing or even moisturising is extremely important. Many women use baking soda as a pre-shave exfoliator. To use this technique, rub a small amount of baking soda on your legs and wash off with plain water.


Bathing with warm water also helps prep your legs for shaving or waxing. Make sure that the water is not too hot or you will end up with dry skin.
Also read : Home remedies to remove hair
Sugaring
Waxing is a go to method for many women as it removes the hair from roots and is a great way to achieve hair free skin for longer. However it has its downside too. Many women experience acne or bumpy skin after waxing, this happens because the wax used in beauty salons is shared for many customers and hence it becomes contaminated.


Sugaring or sugar wax is a great homemade alternative for wax. You just need a cup of sugar, squeeze of a lemon and some water. Mix all three and heat on low flame for 5-7 minutes, or until the consistency becomes syrupy and the colour deepens. Use this instead of wax at home to remove hair from your legs.
Coconut oil as a moisturiser
Coconut oil is a great moisturiser for your legs. Apart from keeping your skin soft and smooth it also helps get rid of any marks on your legs, helping you achieve that blemish free look. Use a small amount of coconut oil to massage your legs after a bath. Let your skin absorb it for 10 minutes and then wipe off any excess with a damp towel to avoid staining your clothes.
Also read : Shaving mistakes that are ruining the skin of your legs
Brown sugar and olive oil scrub
Scrubbing your legs regularly removes the dead and dry skin from your legs and helps any ingrown hair to break free. Make this natural scrub to get smooth and shiny legs. Mix a cup of brown sugar with a tablespoon of olive oil and use it to scrub your legs in the shower.
Dealing with keratosis pilaris
As many of us who suffer from Keratosis pilaris know, ingrown hair can be a huge problem. Keratosis pilaris, better known as KP is a harmless condition, in which the skin on limbs and other parts of body becomes dry and bumpy and prone to ingrown hair. World over, around 50% of people suffer from it. Exfoliating is the best technique to deal with unsightly bumps caused due to ingrown hair.
Image source: Getty
Read more articles on Home remedies