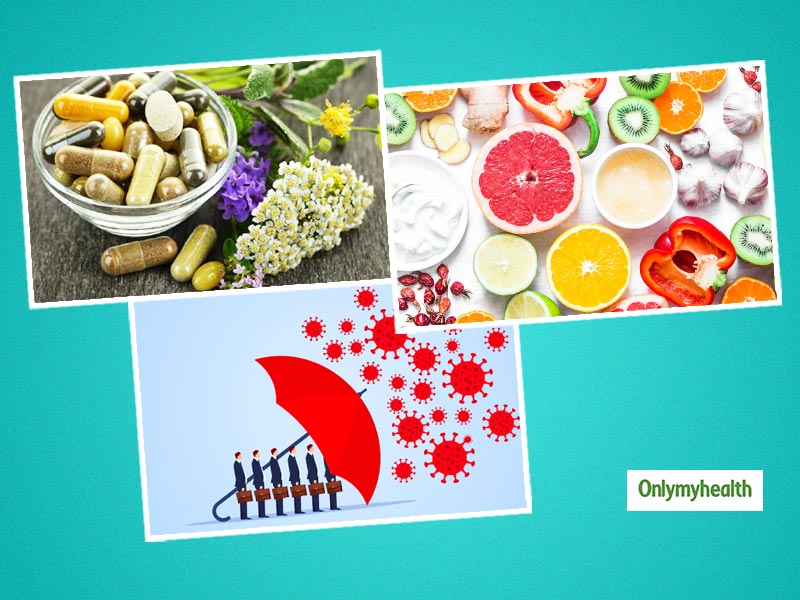 Natural supplements vs COVID-19: For years, the beauty of nature is characterized by the seasons, hues and the incredible diversity of living organisms that exist on the planet Earth. The year 2020 will be remembered as one of the toughest times humankind has faced since its existence, because of the global pandemic with unnatural characteristics that has devastated humanity across the globe, affecting people's physical and mental health, their economic positions and has managed to instil a fear forever. As they say, life will not be the same again. Experts around the world are striving to develop a vaccine against COVID-19 and are perplexed by the complex mutations that have since surfaced.
Experts Around The World
However, time seems to be running out with the increasing number of cases all over the world. The entire medical industry is hurtling towards producing a vaccine and making it commercially available in the market, perhaps what has not been considered is that the present parameters may not provide prevention against a more transformed strain of Coronavirus. Citizens around the world will have to take personal responsibility to practise social distancing, maintaining proper hygiene and following the guidelines provided by the authorities.
Also Read: Avoid These Mistakes While Making Smoothies To Prevent Weight Gain
Coronavirus vs Sustained Immunity
View this post on Instagram
Coronavirus is now part of our habitat to which we have to adapt and live with, but to tackle this virus and avoid infection in the long run; we all can trust the nature to support our lifestyles. This is possible through the concept of 'sustained immunity' which can be developed naturally by taking food with optimum nutritional value (depending on the season), regular exercise and yoga, 6-8 hours of sleep along with meditation for a stress-free life. However, there are various natural food supplements which are known to support immunity.
Also Read: Best Immunity-Boosting Homemade Juices For Weight Loss
To understand this better, Mr Kamayani Naresh Founder of Zyropathy explains immunity first. Our body's immune system performs the immense task of protecting our body against any foreign invasion, external aggression and internal disorders.
Nature has a power, which has been tested for thousands of years before life evolved on Earth. The best vitamins, minerals, antioxidants are found in various natural foods, herbs, spices that are readily available in the lap of nature. Nutrition is best seen in the environment and not in a lab. Herbs and herbal extracts of Giloy (Guduchi), Ashwagandha, Tulsi, Curcumin, Bel, Sheesham, Gudmaar, Arjuna, Hawthorne, Motherwort, Dalchini, Dhania, Pudina, Soy/Dil, can be taken as the ultimate immunity booster. If we look back, a month back even the Prime Minister Narendra Modi posted about the power of Ayurveda and natural immunity boosters on his Instagram account, where he suggested the recommendations of Ministry of Ayush.
Rasam Tea: Immunity Booster
And when we talk about natural immunity boosters, it is essential to look back at our kitchen, where we are blessed with all resources. In this time of the global pandemic, one of the most effective immunity boosters that you can make at home is called Rasam Tea. To make this immunity booster, you need 2 tomato, four garlic cloves, a few curry leaves, two teaspoon cumin seeds, one teaspoon black pepper, 1 tsp tamarind, salt to taste. And for tempering, you need, one teaspoon ghee, one teaspoon mustard seeds, a pinch of turmeric powder, a pinch of asafoetida, one dry red chilli and1 teaspoon coriander leaves. All you need to do is blend all the ingredients, excluding tempering and cook the thick paste along with 1 cup of water for 5-10 minutes, once done, prepare the tempering and add it. Drink hot 1 cup a day and feel the difference.
Read more articles on Ayurveda