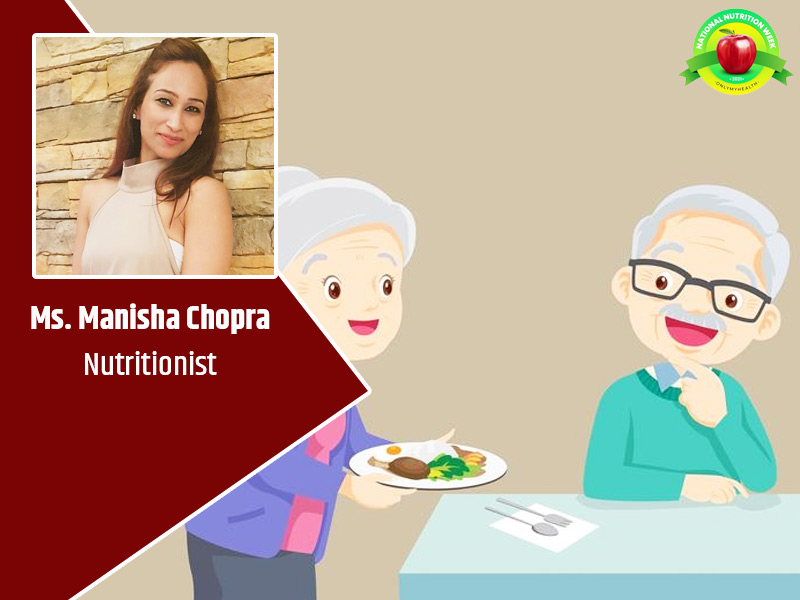 The needs for nutrition vary with gender and age. As you grow older, the foods that should consume for a healthy lifestyle may be slightly different from the ones you consumed when you were younger. Overall, you will need more of some foods and less of others. According to Ms. Manisha Chopra- Nutritionist, Dietician and Fitness Expert, if you have had a healthy diet since before, then your eating patterns won't change that much with age. Being aware about the specific nutrition needs and adjusting according to the food choices is crucial in order to get exactly what your body needs for good health in your 60s and 70s. Your eating patterns as an older person will also depend on your gender. Older women have different nutritional needs than that of older women.
Dietary tips to follow for people above 60 years of age
Eat a wide variety of foods: Colourful vegetables, beans, legumes; fruit; cereals; lean meat, eggs, fish, tofu, nuts and seeds; milk, yoghurt, cheese - mostly low in fat.
Drink plenty of water: Maintain your hydration and drink 6-8 glasses every day.
Limit foods high in saturated fats: Avoid foods like biscuits, pastries, potato chips, cakes, processed meats, pizza, burgers, fried foods, crisps and other savoury snacks.
Replace high fat foods: Swap cream, butter, coconut and palm oil with unsaturated fats from oils, nut butters, spreads and pastes, and avocado.
Reduce salt intake: Limit foods and drinks with added salt. Also, never add salt to cooked meals.
Reduce sugar intake: Limit foods containing added sugar like, sweetened soft drinks, fruit drinks, confectionery, energy and sports drinks.
Limit alcohol: Alcohol is not good for health for older people.
Be physically active: Aim for at least 30 minutes of walking every day.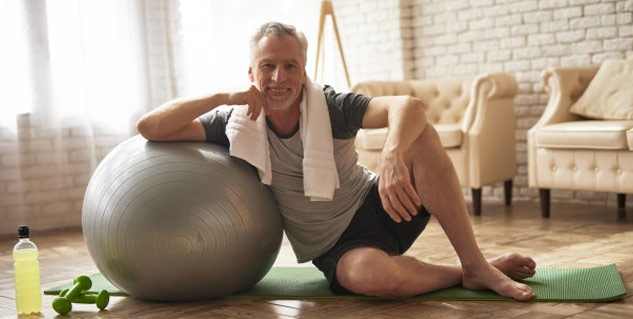 Things to keep in mind
Maintain healthy weight and muscle strength: This can be done through physical activity. Elder people often face less or no health have a slightly higher body mass index.
Take good care of your teeth: You may find it hard to chew nuts, grains and hard fruits and vegetables. Instead, you can try nut butters and pastes and milled wholegrains, soft cooked and canned fruits and vegetables.
Avoid intake of foods that contain saturated fats and trans fats: Avoid junk food completely. Food items like chips, pastry, fried foods items, pies and chocolate are high in saturated fats and also contain trans fats. Try to eat such foods very occasionally. For dessert options, you can try fresh fruit with reduced fat or cakes and crumbles made with wholegrain oats.
Also Read: Eating Overnight Oats Daily Can Make You Lose Weight Rapidly
Talk to your doctor regularly: You should talk to your doctor about your health needs. Get your tests for diabetes, blood pressure, etc. done regularly. Elder people are at an increased risk of malnutrition because of restricting their food intake or eating too few nutrients than the amount necessary for your age.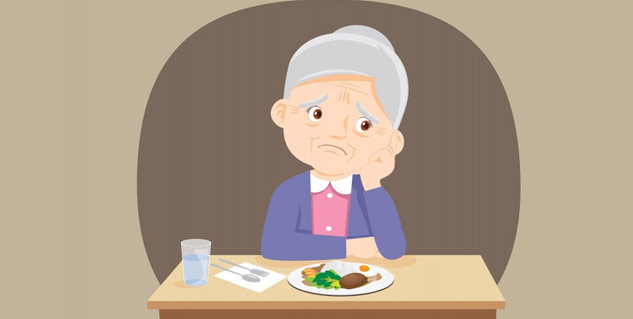 Eat plenty of fibre and drink plenty of fluids: Water is essential for blood volume, hydration and digestion. Older people do not feel as thirsty as young people feel. On should try to drink about 6–8 glasses of fluid a day, and even more in hot weather or when working out. Water, tea, coffee, mineral and soda water, and reduced fat milk are some options that helps in staying hydrated. Foods rich in fiber and fluids help to move slow bowels.
Get your vitamins and minerals: You may be deficient in some important vitamins and minerals if you eat less or have digestive issues. Be in touch with your doctor about your hydration levels, and always choose a variety of foods that contains appropriate nutrients.
Fish is your friend: If you consume fish regularly, you may have reduced risk of getting heart diseases, stroke, dementia, and macular degeneration (a type of vision loss). It is good to eat fish at least twice a week for good health.
Also Read: Healthy Eating Habits For Older Adults: 5 Ageing Foods And Drinks To Avoid
Comprehensive Diet Plan
Early Morning: 1 cup Tea or Coffee or Green Tea with 4 Almonds and 2 Walnuts
Breakfast: You can choose from the following options:
1 Vegetable Omelette with 2 Bread slices
1 bowl Dalia with veggies with a glass of skimmed milk
1 bowl Poha with a glass of skimmed milk
2 Stuffed Rotis with 1 bowl raita
2 besan or moong dal cheela with 1 bowl curd
2 boiled egg whites with 2 slices of bread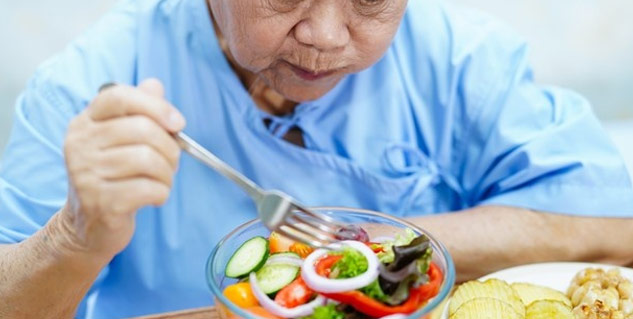 Mid-Morning: A seasonal Fruit
Lunch: 2 Rotis with 1 bowl of Vegetables or Chicken or Fish and 1 bowl Rice and ½ bowl Curd + Salad
Evening Snack: 1 glass Buttermilk or Lemon Water along with any one of the following items:
3-4 Chicken sausage
Roasted peanuts
Chicken Salad
Scrambled eggs or 2 Poached eggs or 2 Boiled eggs
Dinner: 2 Rotis or 1 bowl Rice with 1 bowl Vegetable or Grilled or Roasted Chicken or Fish and salad
Bed Time: 1 Cup skimmed milk
If elderlies follow this specially curated diet plan religiously, they are going to have a smooth time. Anyone with or without any health condition can follow this nutrition plan without a doubt. This would only amp up their health quotient.
Read More Articles in Healthy Diet
All images credits- freepik