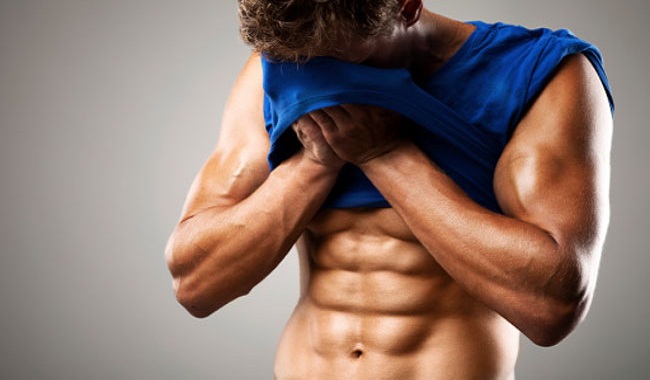 Getting a six-pack in 6 weeks might not seem difficult anymore, thanks to numerous quick muscle building supplements and pills thronging the market today. However, one might have to pay for it with more than just money and workouts if such an approach is adopted.

The archetype of an ideal male body in most cultures is one with a towering stature, sharp features, and most importantly, a perfectly sculpted figure with a 6 pack. Not everyone is gifted with these physical attributes, so some try to do their best to mould as per their wishes.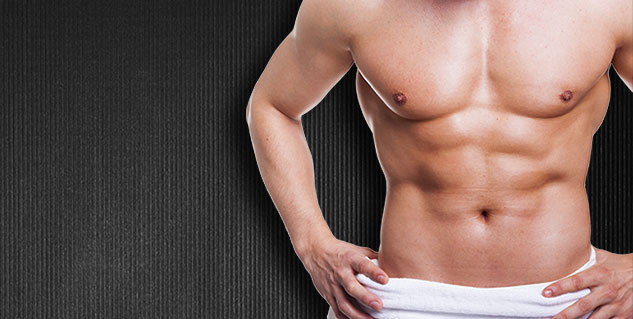 Can You Get 6-pack Abs in 6 Weeks?
If there is a proper balance between diet and exercise, you can get 6-pack abs. Eating right is as important as exercise to get those much desired abs. Eat small meals and distribute it throughout the day to boost the metabolism and makes fat burning easier.

Choose foods high in fibre; it will help in detoxifying the body which will keep you feeling full and will make you less hungry. Stock up on fruit and vegetables. Eat healthy protein to boost the metabolism. Your choices can be tuna, salmon, eggs, almonds, cottage cheese. Green leafy vegetables and legumes are excellent complex carbohydrates. Cut down on sodium as it bloats the stomach.
Rest Well
People who are very ardent about getting 6 pack abs in as less time as possible, will also loathe the idea of giving their body any respite – which is highly unadvisable. The body needs a break, not only for rest – but also to allow those muscles to grow. Lifting those dumbbells day in and day out, with no rest – will again result in burn-out.

Keeping such facts in mind, can quick muscle growth strategies be equated as 'fitness' in the real sense of the term? There is a need for a personal evaluation on this aspect. And such supplements, however much recommended by one's favourite body-builders, should be used only after the counsel of a health expert.

Fitness is a state of mind and body. It is about being at peace with oneself, being confident and comfortable with our body. It is about performing your daily activities without undue fatigue and still having energy. It is about being disease-free. A great body is a bonus along with all the health benefits. Bodybuilding is a passion for many health enthusiasts, but speeding up the process might not be a very healthy option.
Read more articles on Exercise and Fitness.
For more related articles, Download OnlymyHealth App.