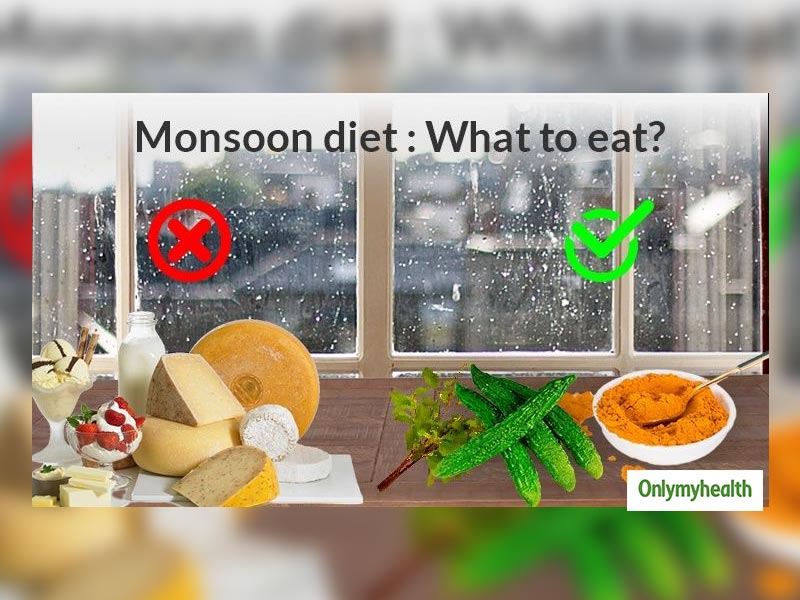 No matter how refreshing the rains are, but this particular season change can make your immunity go weak. Even though we love the thought of sipping on a hot cup of teas and fried food while looking at the rains outside, it can have some glaring effects on your gut health. Perhaps you will be well aware that people fall sick most often in this season. The slightest carelessness in eating during the rainy season can be harmful to health. In this case, if a little care is taken, you can also keep yourself healthy and enjoy the rains to the fullest. Some basic food rules followed during monsoon can help stay fit and healthy. These monsoon diet tips are must follow for healthy digestion:
In this season, eat pulses, vegetables and take a low-fat diet.
There is a drastic increase in vata in the body during monsoon. Hence, eat a high-fibre diet for better digestion.
Avoid eating outside food.
Keep yourself hydrated.
Take fruit as a salad instead of eating them whole because there is a high probability of having a worm in the fruits in this season. Hence, cut fruits and see if its fit to eat.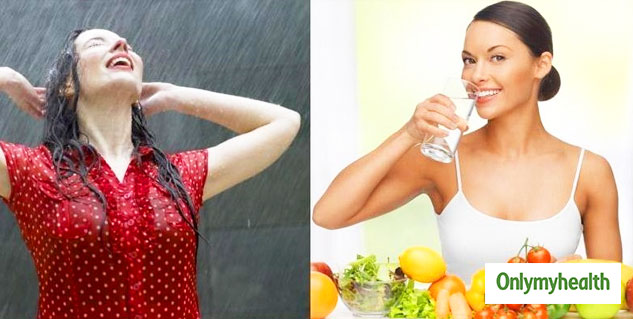 Also Read: Healthy Swaps: Replace Your Regular Kitchen Staples With These Healthy Options
Diet Hacks For A Healthy Monsoon
One must keep healthy eating habits in monsoon to stay clear of seasonal illnesses. Also, healthy, monsoon diet habits will keep you safe from viral stomach infections, which can make life slightly tricky. Hence, follow these 6 golden rules when it comes to eating in monsoon for good gut health:
Go easy on fried food
No matter how much we love fried food, one must go easy on it during monsoon. Humidity levels are high during this season and also the vata levels in the body. This hampers the digestion, leading to seasonal stomach-related illnesses. Also eating fried food can be the trigger point for health concerns like diarrhoea, typhoid, etc. The best is to make every fried food dish at home, and shallow fry or air fry the same for almost the same taste. Processed food and heavy dishes should be avoided during the monsoon season. Also, avoid eating an excess of all-purpose flour (maida).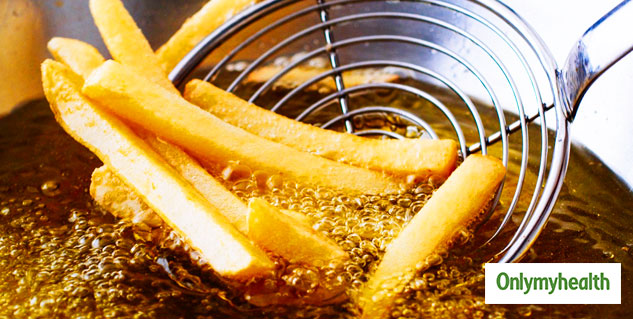 Stay hydrated
Only by drinking water can the body be protected from many diseases. If the body gets sufficient amount of water, then it can stay away from diseases, especially during season change. Dehydration becomes a problem due to the low amount of water in the body. Dehydration can lead to an upset stomach, indigestion, etc. Due to lack of water, the harmful toxins do not come out of the body, making the immunity weak and compromised. Watch this video below to know what happens in the body due to lack of water and when should we drink water:
Avoid red meat and seafood
Meats are generally extremely healthy for their high protein value, but some meats, especially red meat, can be extremely harmful during monsoon. According to an article in BBC, the carnitine chemical found in red meat increases cholesterol levels by a significant amount, which could lead to other underlying heart conditions. Also, red meat has a high content of saturated/unhealthy fat, which could contribute to body weight. The same goes for seafood too. The various pathogens affecting the animals during this season make it necessary for one to eat less red meat and seafood.
Also Read: Only Eating Home-cooked Food And Still Down With Stomach Infection? Watch out For These Reasons
Go slow on milk or milk-based products
This season is such that one can find it difficult to digest milk. Also, those with even a slightest of intolerance to milk products can lead to disturbed digestion. Hence, drink only pasteurised milk as it makes it free of bacteria and other harmful pathogens. Also, one should not mix any citrus fruits while consuming milk. It is harmful to health. Apart from this, one can add ginger, cloves, cardamom, saffron, cinnamon, nutmeg etc. to the milk as these spices help to increase the digestion, which becomes slower during monsoon.
Try this moon milk recipe for a good night sleep:
Read more articles on Healthy Diet