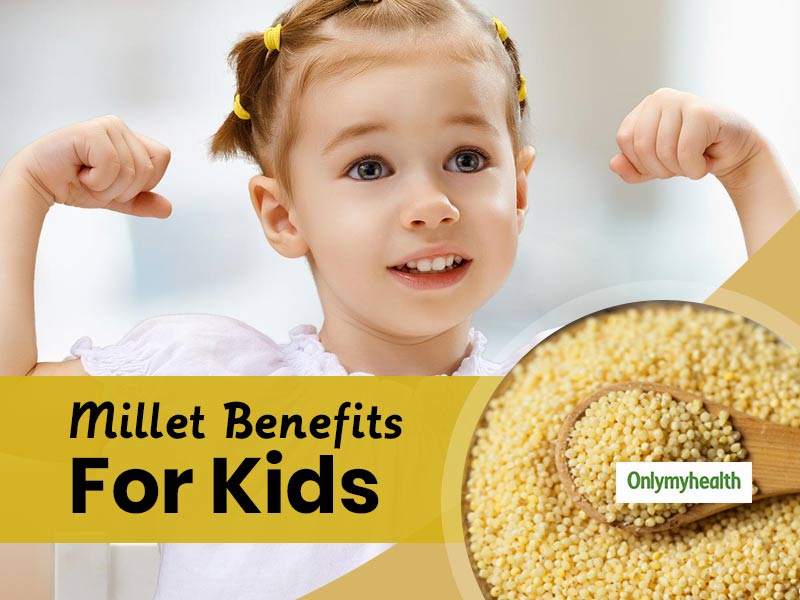 Know how adding millet in your child's daily diet can help him stay fit and healthy
Millet is a nutritious grain and is beneficial for maintaining good health. More than anything, it is a powerhouse of fibre, protein, iron and copper, making it a must to be included in the diet of kids and aged people too. When it comes to planning a proper diet for kids, it is a must that one should incorporate all-important nutritional aspects in their diet for proper growth. We also know millet by the name of ragi and jowar. It is used regularly in kitchens in Rajasthan, Maharashtra and South India. It is the staple food in these states and a much-preferred substitute of rice. Millet is a rich source of calcium, iron, protein, fibre and other minerals, and is considered one of the most nutritious cereals. But by consuming it in excess, the amount of oxalic acid in the body increases. So, it is a must to understand the types and nuances of millet as a whole: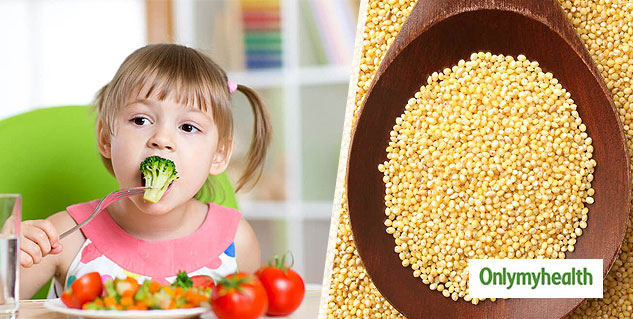 Also Read: Potassium Diet: Foods To Avoid Or Eat On A Low-Potassium Diet
Types of Millet:
Sorghum: This millet types makes for a great breakfast option and extremely significant for weight loss too! Due to its dietary benefits, a lot of people take this millet instead of wheat flour. In comparison to rice and wheat, sorghum has a very high ratio of calcium. It is rich in iron, protein, and fibre.
Finger Millet: Explicitly used in the making of khichdi, the most notable nutritional feature is the presence of calcium and other minerals. It is an excellent repository of protein and amino acids, which is excellent for kids who have diabetes.
Pearl Millet: Pearl Millet or millet is said to be a miracle seed with 8 times higher iron content present in it. Another fact about its nutrition is that it is also rich in proteins, fibre and minerals like calcium and magnesium. It is easy to digest and at the same time if you take it in your breakfast daily, you also get physical strength.
Also Read: Feeling Uneasy? A Few Drops Of Gripe Water From Your Infant's Kit Can Be Of Great Help
Benefits For Kids: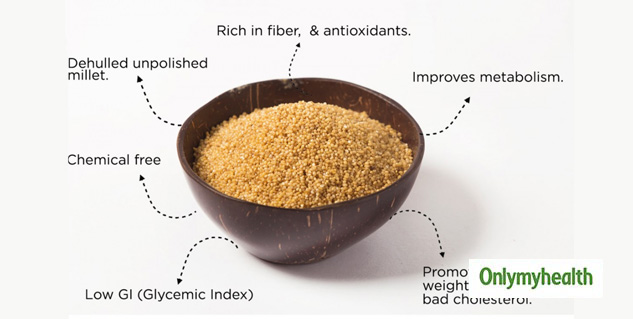 As long as the infant is breastfed, parents do not have to worry much about their diet. But once the solid food starts after 6 months of the childbirth, the biggest dilemma is what to give for complete nutrition. A must-include is millet. Know its benefits:
An Easy Digestive - Baby's digestion is weaker than that of adults, and millet is a food that babies can easily digest.
Prevention of diseases - Millet is a treasure of properties. It has antioxidant, antibacterial, anti-diabetic and many other features, which can protect infants from several diseases.
For Anemia - Like other nutrients, calcium is essential for the body. Calcium deficiency can cause many problems related to bones. In this situation, if you want to avoid bone problems, then consumption of millet can be beneficial for the child as it contains a high amount of calcium, which can help to keep the bones of children healthy and strong.
Gluten-Free - Millet is a gluten-free item. Children who are allergic to gluten can consume millet.
Read more articles on Healthy Diet