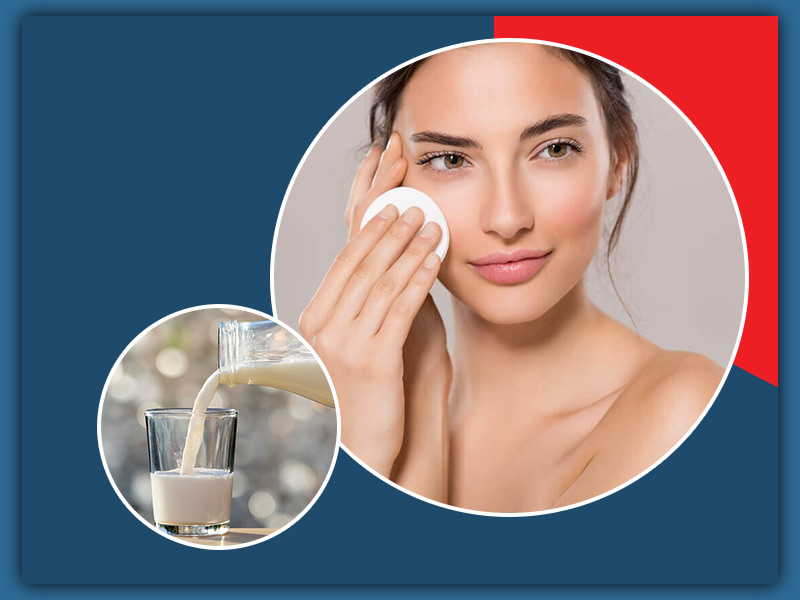 How many beauty soaps, cleansers and moisturizer ads do you remember which sold the product by saying that it is 'enriched with the goodness of milk? Rich in calcium and proteins, milk is not just beneficial for your health but for your skin as well.While the lactic acid in milk would not be good for all the lactose intolerant people out there but can actually do wonders to your skin and hair as well. As milk is considered to be a wholesome food with various vitamins and minerals in it, milk can be very beneficial for your skin and hair as it will help you give a soft, supple, smooth and wrinkle free skin along with soft, silky and nourished hair. Let us see what are the benefits of milk and milk products for your hair and skin and different ways to add it in your beauty regime.
Benefits of Milk for Hair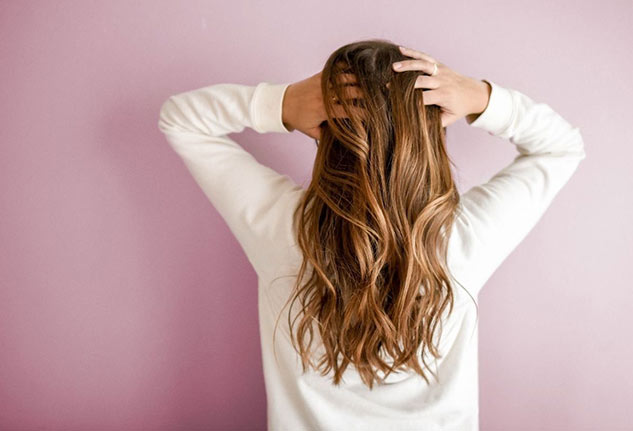 Also Read- 5 Lifestyle Habits That Can Cause Hair Fall
Rich in nutrients such as protein, vitamin A , vitamin K, vitamin E , calcium and vitamin D milk and certain milk products can help you get rid of those dry and frizzy strands, itchy scalp and help you to get softer strands.
Calcium: And many of you would be surprised to know that not just our bones but our hair need calcium too. Calcium is a nutrient which helps in better iron absorption which is stored in various body parts of our body including the hair follicles and helps them to grow.
Vitamin D: Known for restoring hair loss, Vitamin D is a nutrient which helps in stimulating new hair follicles and help to get rid of stunted hair growth.
Vitamin C: Known to boost up the production of collagen, a hair and skin building protein. It also protects your body against the oxidative stress and the damage caused by the free radicals as vitamin C is enriched with antioxidant properties.
Protein: As our hair is made up of a protein called keratin, hence protein is an essential nutrient for a healthy growth of your hair and for making them strong. Low amount of protein in your body can make your hair weak, dry and brittle and can also lead to problems like hair fall and restricting hair growth.
Biotin: Preventing hair loss and stimulating growth biotin is a nutrient present in your milk which can increase the rate of your hair follicle growth by stimulating keratin production in your hair and scalp.
How to use Milk for your Hair
Some easy, simple and effective DIYs to help your hair get softer, smoother, shinier and stronger.
1. Hair Mask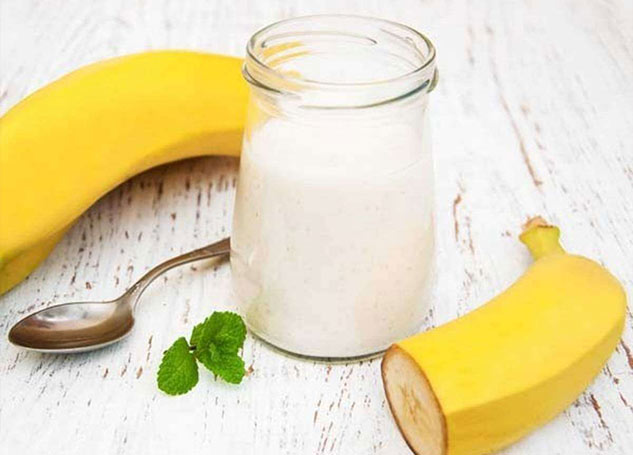 A super nourishing and moisturising hair mask with the goodness of milk and bananas which will help you to soften your hair, heal dry and flaky scalp, get rid of dandruff and make your hair stronger and thicker.
Ingredients
1/2 a cup of milk
1 ripe banana
Method
In a blender add in some milk and a ripe banana and blend it the way you would do for a milkshake.
Apply this mask evenly on your hair strands
Wear a shower cap and let this mask sit for about 30 minutes.
Wash your hair with your regular shampoo and conditioner.
2. Leave in Conditioner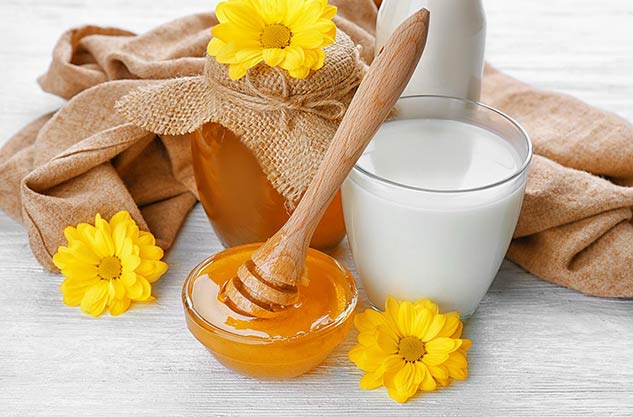 Also Read- 6 Homemade Honey Packs for Beautiful Skin
A miraculous leave-in conditioner which will help you to deal with dryness and frizz and will give you soft and smooth locks.
Ingredients
3 tablespoons of curd
1 tablespoon of honey
1 tablespoon lemon juice
Method
Mix curd, honey and lemon juice together in a bowl.
Apply this mixture evenly on your hair strands.
Leave it on for 20-25 minutes and wash off with your regular shampoo.
3. Hair oil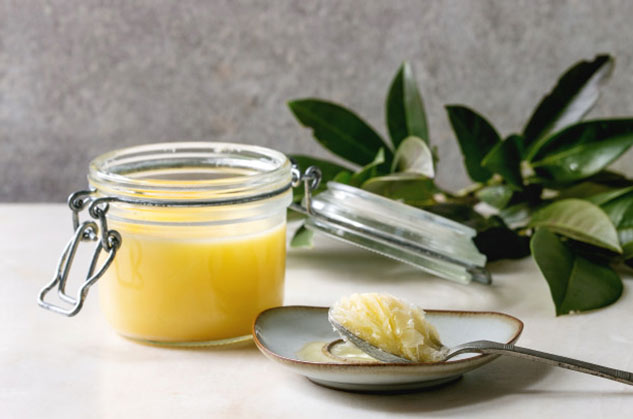 Moisturising scalp, stimulating hair growth, smoothening hair, treating irritated scalp and dandruff, this overnight hair oil treatment can do wonders to your hair.
Ingredients
Method
Mix 2 tablespoons of ghee and 4 tablespoons of your regular hair oil in a Bowl.
Heat it so it becomes lukewarm.
Massage your scalp with this oil mix and apply it from your length to the tips.
Leave it as an overnight treatment and wash off with your regular shampoo.
Benefits of Milk for Skin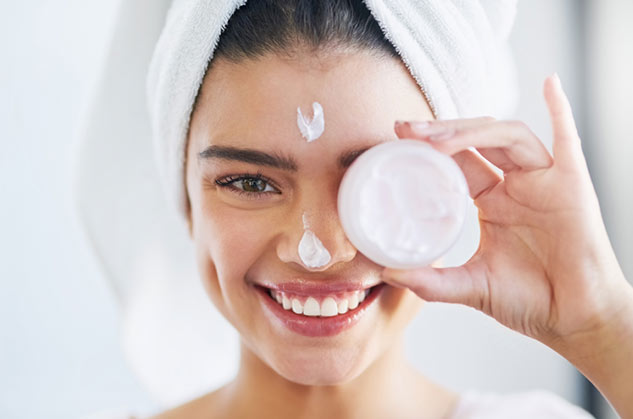 From moisturising to anti-aging, milk is a product that can be used for multiple purposes and has many benefits. Here's how you can use milk for enhancing your skin texture, getting an even toned skin and to benefit from its anti-aging properties.
Protein: Rich in protein , milk consists of amino acids and collagen which helps in making your skin firm by maintaining the skin's elasticity.
Vitamin C: Lightening dark spots, giving an even complexion, protecting against sun damage, boosting collagen, smoothing wrinkles and diminishing scars, vitamin c is a magic nutrient found in milk that can be very beneficial for your skin.
Vitamin D: Active in calcitriol vitamin D is a nutrient which helps in the repair and growth of the skin cells. It helps in rejuvenating and protecting your skin.
How to use Milk for Skin
Here are some DIY recipes that you can follow to get a soft, supple, smooth, even tone skin and to reduce those signs of aging.
1. Cleanser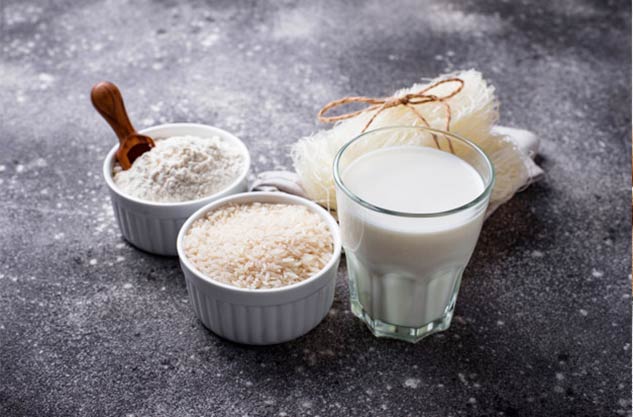 An all natural face cleanser with anti inflammatory and anti aging properties which helps to cleanse and moisturise your face all at the same time.
Ingredients
2 tablespoons of milk
1 tablespoon of rice powder
Method
In a bowl add milk and rice powder and mix them well.
Take a small amount of this mixture on your face and massage it in a circular motion for a minute.
Wash it with some cold water and pat dry your face.
2. Toner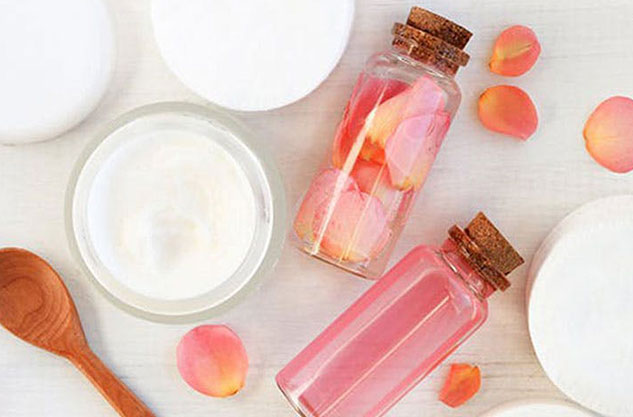 Also Read- Is Rose Water Good For Our Skin? Here Are 6 Benefits Of Applying And Ways To Use It
Easy to make effective diy milk and rose water toner to give you a soft and smooth skin.
Ingredients
1 & ½ tablespoons of raw milk
6 drops of rose water
Funnel
Spray bottle
Method
Take a spray bottle and place a funnel on top of it.
Add in milk and rose water to the bottle with the help of the funnel.
Shake the bottle well so both the liquids get mixed properly.
Spray it on your face evenly and let it soak in.
3. Face pack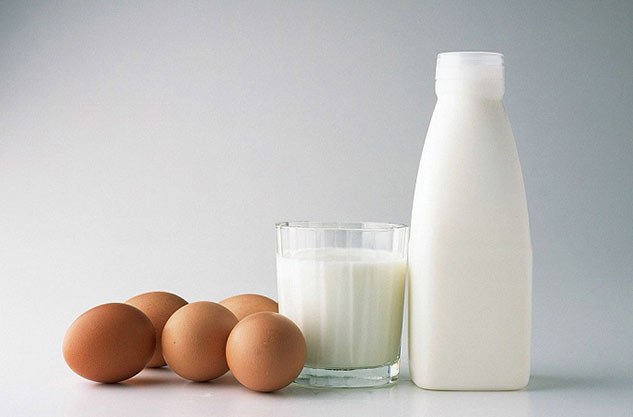 An anti-aging face pack made with milk and eggs to help you fight those signs of aging and give you a radiant and youthful glow.
Ingredients
Egg whites from an egg
2 tablespoons of milk
Method
Crack the egg and separate the egg white in a bowl.
Add milk to the bowl and mix well.
Take a face pack brush and apply this mixture evenly on your face.
Apply two lates of this mask on your face.
Wait for the mask to dry and wash your face with some cold water.
Also Read: Ever Heard of Egg Oil? This Natural Oil Can Become Your Hair's Best Friend, Read Benefits
These were some of our suggestions on how you can make milk a part of your beauty regime to get benefitted from its diverse nutrient profile and get soft and smooth locks and radiant skin. Although all the ingredients used to prepare these DIYs are natural and chemical free, before jumping into it make sure that you take a patch test to ensure if you are allergic to any of the ingredients used to prepare these DIYs.
Read more articles in Fashion And Beauty