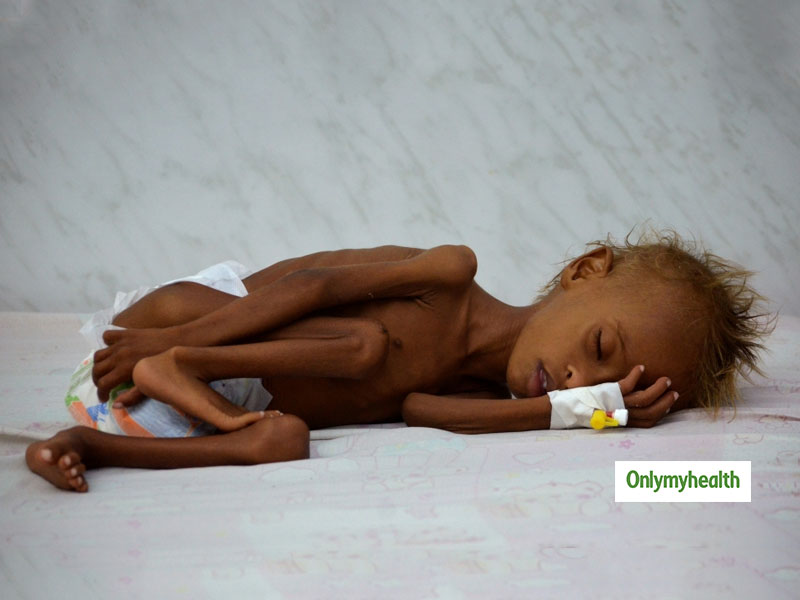 As per the UNICEF report, every third child in India is malnutrition. They don't get nutritious food and clean water which primarily causes malnutrition in them.
UNICEF recently released a report which states that 69% of Child deaths in India are due to malnutrition. Every third child is diagnosed with malnutrition. We spoke to Dr. Kamal Yadav, Consultant Dietetics, Max Super Speciality Hospital, Shalimar Bagh, Delhi about the same and she asserts that this is an alarming count that shows the negligence towards kids' nutrition in the country. There are two types of malnutrition: undernutrition and overnutrition. Most of the cases are of undernutrition which is caused due to micronutrient deficiency in children. The declining status of nutrition needs to be addressed or else this number will increase exponentially.
What Is Malnutrition?
Malnutrition is a condition caused due to deficiency of essential nutrients in the body. This may either be due to a poor nutrient-deficient diet or body's inability to absorb the nutrients. As per UNICEF's report,
Two out of five children have anemia
every fifth child below 5 years of age is suffering from Vitamin A deficiency
Every third kid is Vitamin B12 deficient
This summarizes the condition of children in the country.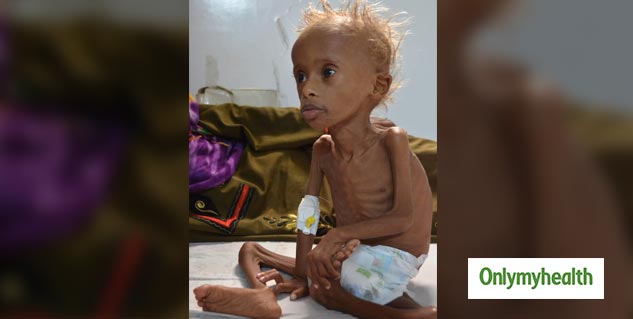 The symptoms of malnutrition in children are:
Poor growth or failure to thrive
Massive weight loss or overweight or unable to gain weight
Behavioral changes
Change in skin and hair color
The development of a child should be monitored in early childhood to assess any underlying risk. Upon getting the right information at the right time, it is possible to prevent a child from malnutrition.
Also Read: Arm Circumference is a More Reliable Indicator of Malnutrition in Children
Prevention of the condition of malnutrition is important
Dr. Kamal Yadav, Consultant Dietetics, Max Super Speciality Hospital, Shalimar Bagh, Delhi explains that lifestyle changes are impacting our diet and eating habits. Children these days eat more junk than nutritional foods. This leads to nutrient deficiency in them which then puts them at risk of several health issues and diseases. For example, the rate of obese children is increasing rapidly which is why almost 10 percent of the total school-aged children have diabetes.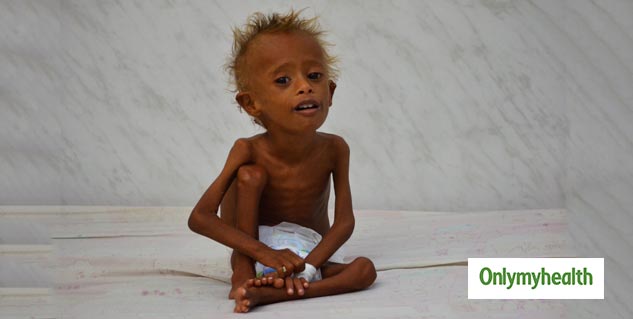 As per UNICEF's research, the diet patterns show that children are becoming deficient in essential proteins and micronutrients that are necessary for their proper growth.
Two out of three children aged between 0-2 years are not being fed food rightly. They are not getting the nutrients they need for the growth of the body and brain. This leads to poor immunity, improper brain development, poor cognitive abilities, malnutrition, and death, in the worst case.
The amount of protein and calories they should be fed is decreased by a massive count. The government is running different programs under which their teams visit the areas, teach people about the importance of nutrition, drinking clean water and also provide them protein-rich foods. But the irony is that not many people know about these programs.
As per Dr. Kamal, most of the affected population doesn't have information about these schemes and hence, they aren't receiving these benefits.
Also Read: Nutrition Facts for Kids with Diabetes
Here's a video about maintaining good nutritional status, do check it out.
Read more articles on Children Health