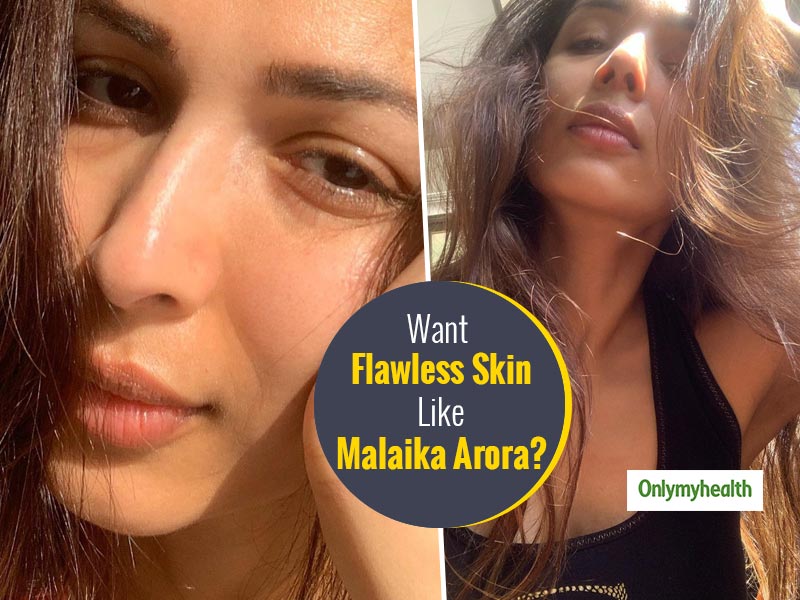 Your skincare routine is what is most important to determine the health and appearance of your skin. Some are born with a blessed skin while some make their skin enviable with a proper skincare regime. Skincare is a full-time thing where you need to cater to your skin's needs 24*7. However, morning and night skincare rituals are what can make-or-break your skincare. This implies to general health also, where healthy morning rituals bring desired health benefits. Celebrities also swear by these rituals to maintain their health. From a beauty perspective, does anybody have more youthful, radiant and flawless skin like Malaika Arora's? She seems to be aging like a fine wine.
Malaika Arora's Beauty Secrets
Even in the mid-40s, Malaika looks like a 25 YO young lady. That is because of her clear skin and the ageless glow. Not only she has a blessed skin but she also takes utmost care to keep the glow intact. Be it keeping oneself hydrated, exercising daily, eating clean food and preventing skin against dirt, dust, pollution & UV rays exposure. Apart from all of this, there is a morning ritual that she adheres to for holistic health and wellness. She just shared her secret with the world through an Instagram post.
View this post on Instagram
Malaika posted a video of herself basking in the morning sunlight. In the video, she is heard saying, "This is my morning ritual every day. I stand in the sun and get my share of vitamin D, which I think is so essential. Don't forget, just get that morning sun.
Also Read: Healthy Aging Tips: Age-Related Vitamin and Mineral Deficiencies
Vitamin D for Skin
Malaika delivered an important message for all through this video. Vitamin D is an essential vitamin that our body needs but doesn't produce. We can only get this vitamin by natural resources(sunlight) or intake of Vitamin D-rich foods and supplements. The morning sun is the best to take vitamin D. Also, it is free of cost! What is better than that. Some studies have also validated the importance of Vitamin D for healthy-looking skin.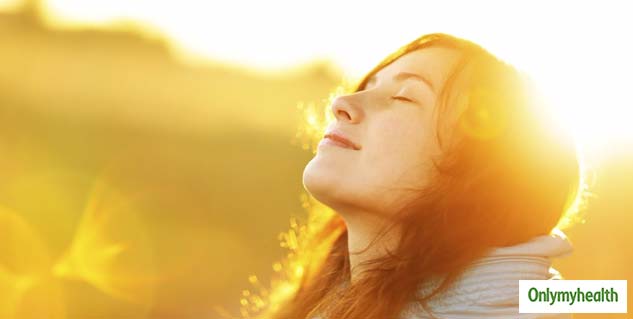 The Journal of Advanced Research: A study published in this journal shows that a few minutes in the morning or evening sun can actually help get a youthful glow.
The Journal of Cancer Prevention: A study published in this journal claimed that soaking some light can avert skin cancer risk.
Now you know why Malaika has that eternal glow with no signs of aging.
Signs of Vitamin D deficiency on the skin
Your skin gives signals when Vitamin D gets deficient in the body.
Acne
Reduced levels of vitamin D in the body can cause recurrent acne. It is so because antioxidant properties of vitamin D helps in acne prevention naturally. Hormonal changes due to vitamin D deficiency also trigger acne.
Also Read: Professional Treatments For Acne and Pimples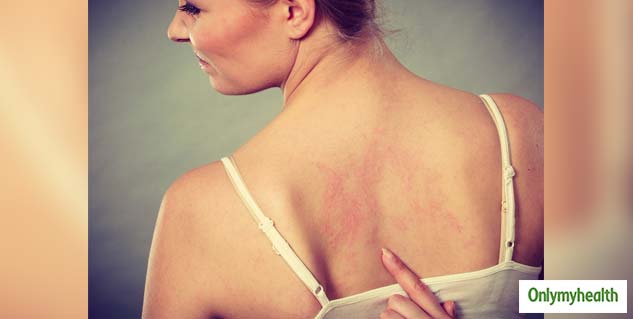 Skin rashes
Vitamin D deficiency can also cause itchiness, rashes and dryness. By increasing the intake of vitamin D, a lot of skin issues including the aforesaid ones can be relieved. In some cases, a lack of vitamin D in the body can also cause eczema or seborrheic eczema conditions. People who have eczema are found to have significantly lower vitamin D levels in their bodies.
Read More Such Articles in Skin Care