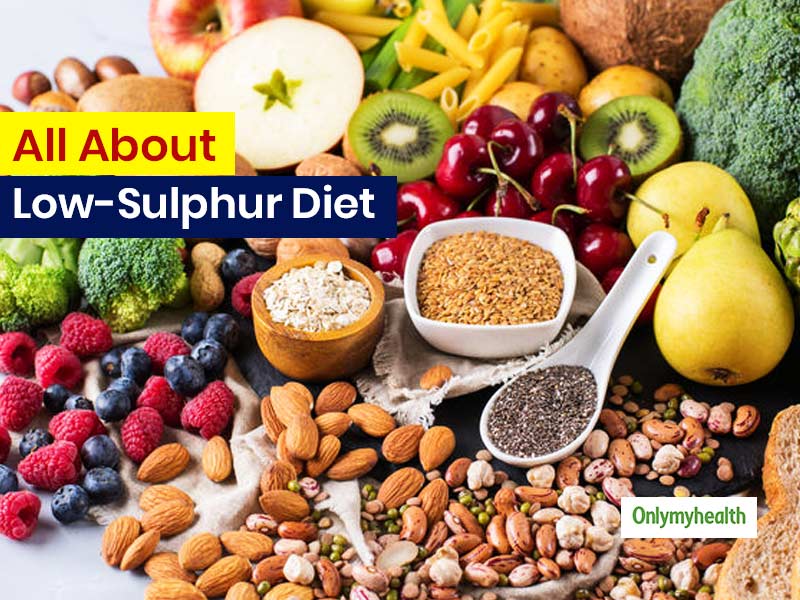 Sulfur is an essential part of your diet as it plays a significant role in the formation of connective tissue and maintaining health and metabolism. Sulfur compounds also have anti-inflammatory and antioxidant properties that protect your cells from harmful free-radical molecules. According to various researchers, intake of higher sulfur amino acids may be linked to ageing-related chronic disease based on the levels of cholesterol. But, it is essential to keep a balance with protein and sulfur-containing food.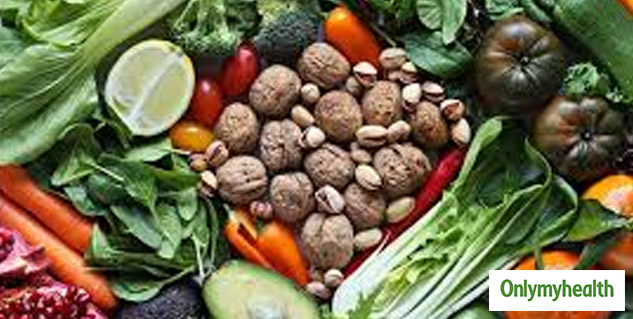 What is a Low-Sulfur Diet?
A low-sulfur diet is a reduction in the intake of food containing a high amount of sulfur, which is essential for the body. It contains amino acids that eliminate nitrogen imbalance and protein-energy malnutrition or any deficiency. These amino acids build blocks of protein that can be found in high protein foods like eggs, yoghurt and chicken. They are also found in whole grains, soy products. It is essential to balance out the intake of high sulfur amino acids like protein, other vitamins that can add the nutrients in your body, making it healthy as well as eating fruits and vegetables with low sulfur.
Also Read: Lotus Root Health Benefits: This Superfood Can Benefit Health In These 5 Ways
A low-sulfur diet can alleviate symptoms that are associated with dietary sulfur sensitivity. The chemicals in some food may not be suitable for some people because of sensitivity to these compounds. Try out these menus for low sulfur dietary:
Low-Sulfur Vegetables
Vegetables including sweet potatoes, eggplant, mushroom, corn, cucumbers, eggplant, lettuce, carrots, artichoke, yams and zucchini that contain less sulfur. Certain seeds like caraway, thyme, marjoram, basil and parsley are low in sulfur. Make sure you are aware of the vegetables that contain a high amount of sulfur such as garlic, onions, cruciferous vegetables ( broccoli, brussels sprouts, cabbage).
Low-Sulfur Fruits
Watermelon, avocado, casaba, orange, apples, mangoes are fruits containing low sulfur. Lemons or limes, grapefruits are some of the citrus fruits having little sulfur. You could also choose fresh kiwi, watermelon, peaches, plums and pears. If you're drinking canned juice, make sure to check the nutrition label. Dried fruits can also be considered
Low-Sulfur Proteins
You can have salmon, shrimps, dark meat chicken, turkey or pork but it is also important to have high protein foods such as chicken, red meat so that you have well-balanced nutrition in your body. Dairy products should be avoided, but as it is high in calcium, it is necessary to maintain a diet recommended by your physician.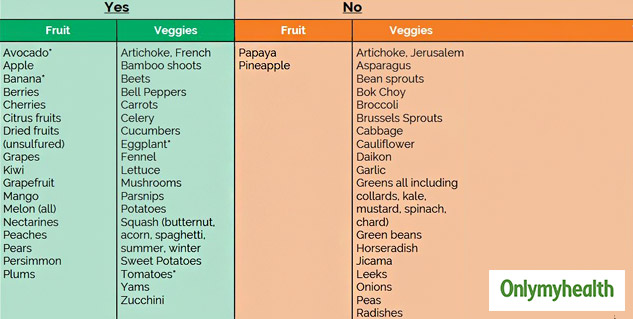 Also Read: Things You Should Know If You Are Switching To A Vegan Diet
Processed Food
Potato chips, Jams, frozen foods usually have high sulfites. When you see the nutrition label on packed or frozen foods with ingredients like sulfur dioxide, potassium bisulfite or sodium bisulfite, this indicates the high-level presence of sulfites. Avoid beverages like beer, wine that contains sulfite
Breakfast options
Smoothie:
Add a cup of water
Scoop out 1/4th whole of avocado
Cut a fresh banana into slices, can be fresh or frozen
Add macadamia nuts as they contain low sulfur
½ teaspoon of cinnamon and honey to taste
Grind and mix it well
Fresh Juices: You can have fresh homemade orange, apple, beet, carrot or cucumber juices once a day in the morning
Eat fresh fruits
1-½ sliced avocado and peeled orange cut into chunks with olive oil, and sea salt can be another good option.
Adding banana or apple with macadamia nut butter
You can cook sweet potatoes with olive oil, sea salt and herbs. To make it more interesting, you could add smoked salmon for proteins
Lunch/Dinner
Add any proteins such as salmon, dark meat chicken etc. with sweet potato, roasted carrots or any other low sulfur vegetables. Cook it with olive, pepper and herbs
Olive oil mixed with sweet potato mashed or fried, adding ghee/butter,½ avocado and any piece of fruit.
A salad containing vegetables, olive oil, sea salt, any choice of proteins and fresh herbs like tarragon
Add rosemary, sea salt, fresh herbs, protein food with roasted red potatoes in olive oil
Any seeds ( sunflower, pumpkin) mixed with veggies, fruits, olive oil, beets, salt, pepper, lettuce greens. You can add protein food as well.
Zucchini noodles or spaghetti fry it with olive oil/ghee, fresh thyme, sea salt and roasted sweet potatoes
Zucchini noodles fried with olive oil and homemade pesto ( 1 cup of olive oil, organic basil, ½ teaspoon of sea salt all together blended)
Rice pasta with homemade pesto, salad containing romaine, tomatoes, pepper, cucumbers, olive oil and lemon/vinegar with protein such as turkey, salmon.
Stir-fried rice mixed with olive oil and keep zucchini, mushrooms, eggplant. You can add 3-4 ounces of chicken or fish for protein
Also Read: Protein Myths Busted By Dr Swati Bathwal
Side Effects Of Low-Sulfur Diet
Sulfur plays a major role in keeping our body healthy, and the low level of sulfur can indicate symptoms such as headaches, joint pain, bloating, feeling exhausted and tired. Without proper amounts of sulfur in the body, you may experience fatigue and stomach related problems. It affects your health and can cause specific deficiency causing brittle nails and hair, rashes, heart diseases, rashes and even obesity. Hence it is essential to maintain a proper diet to get the vital nutrients and balanced sulfur for regulating your metabolism. Insufficient sulfur can lead to resistance of insulin that is vital for regulating the sugar level in your body.
Read more articles on Healthy Diet