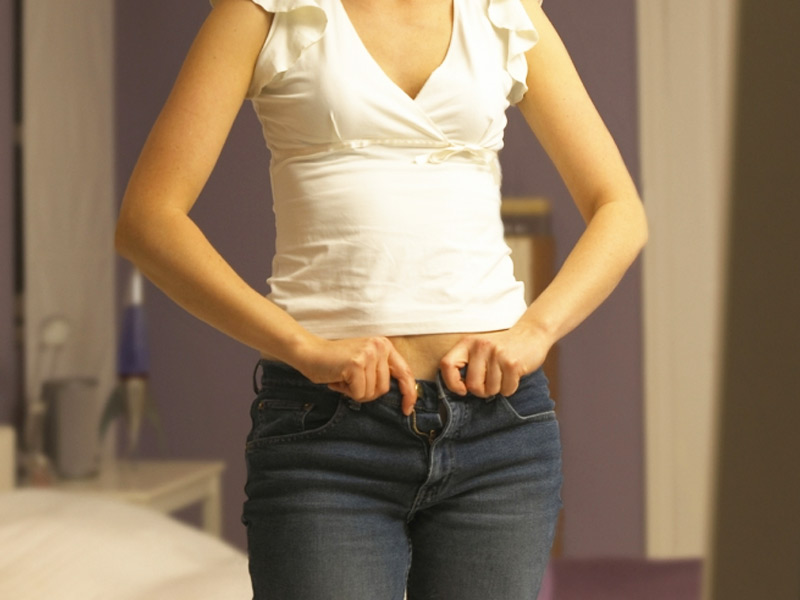 Nowadays, being in shape is very important to all of us. It has become a trend to maintain a zero figure or have a perfect body shape. In order of doing so and looking slim, we wear tight clothes which give no space between our body and the clothes. This is not just about the slim jeans or tops trending these days but also type of material and innerwear which are most crucial part of our clothing.
Is Wearing Tight Clothes Bad?
OnlyMyHealth team talked to Dr. N.K Patel (MBBS, M.D.) from Indu Hopsital, Lucknow, to share his opinion on effects of wearing tight clothes. He exclaimed that people often ignore the fact that their skin also needs to breathe through the pores and by wearing these tight clothing, the pores get blocked. The pressure which tight clothes have can weaken the joints, abdominal muscles and even the spine. There could also be many posture deformities due to tight dressing. Tight jeans can also cause numbness and burning sensation in thigh veins.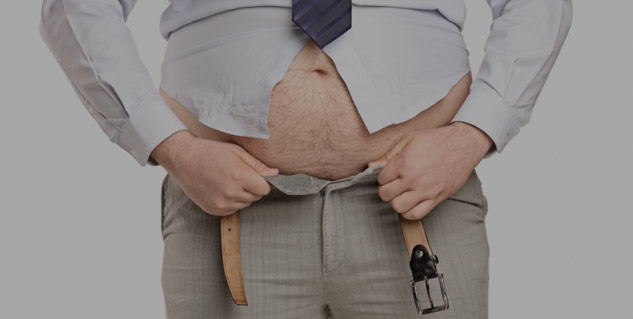 5 Effects of Wearing Tight Clothes
Skinny Jeans and Tight Pants Can Cause Digestive Issues- Tight dresses push your abdomen on the inside which can cause problem in digestion. Particularly in case of using compression undergarments result in intra-gastric pressure or intra-abdominal pressure which can push the acid back up through lower oesophageal point. This can cause heartburn which has become very common in people nowadays.
If you are wearing a tight outfit to a party or a dinner be careful of the diet you have. Compression dresses or undergarments can reflux the acid if you have food with higher fatty acids. Try to stick with lower fatty meals while carrying a tight dress.
Compression Undergarments and Nerve Pain- Designed for bulging tummies to shape the body, these garments can cause nerve pain. The condition of putting pressure on lower abdominal region and upper thighs due to this is called 'meralgia paresthetica'. Irritation of nerves in the front and outer thighs is very common in this garment. Apart from this compression undergarments can cause hypersensitivity to the touch, pain and tingling in the thigh area etc.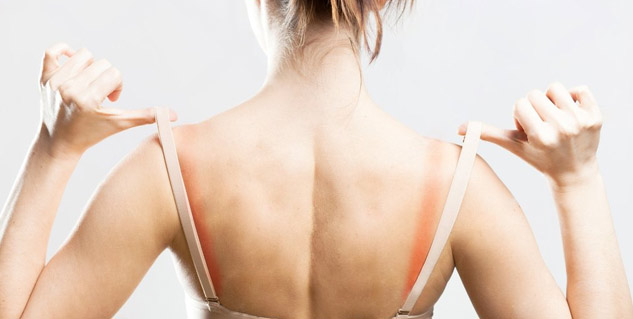 Tight Ties, Shirts and Poor Circulation- Not just women, men also have issues related to tight clothing. They generally wear tight shirts and ties which can lead to poor circulation problem near neck area. It makes a person vulnerable to strokes and weakens the reactive tissues near the neck. Just by wearing tight tie or tight shirt you may be at a higher risk of strokes which is definitely bad for your health.
Fabric and Allergies- Clothes in trends are made up of different materials, out of which most of them are not pure cotton. Synthetic fabrics can cause irritation and allergies in the body and can also provide a place for bacteria to grow. Wool fabric in particular can cause more allergies than others. People who have sensitive skin should be very careful while choosing the material and type of clothes to wear. Other fabrics than cotton can generally cause irritation and itchiness.
Also Read- Want To Treat Rashes On Skin? Here Are 7 Effective Home Remedies
Synthetic Garments and Allergies- It is very common to have rashes, and the major reason behind it can be dyes. Clothing dyes are made of synthetic fibre which can cause skin rash and allergies. This becomes more evident in orange and blue dyes in particular. Try to avoid wearing undergarments which are made of synthetic fibre and are dyed with blue or orange colour. Elastic on the socks, underwear and bras can also cause rashes to some people because they are made of rubber.
Wash your new clothes once before wearing it to avoid unnecessary infections. Synthetic materials such as nylon can also be harmful for the skin, especially if in case of underwear. It soaks the moisture and heat which creates a place for spreading yeast infections.

Trends and Effects of Skinny Wear Clothes
If we look at latest trends which are going on in the market, shape-wear clothes and garments have become very trendy. Tight dresses, skinny jeans, tight shirts, skin-tight leggings, skirts and synthetic undergarments have become the fashion. But all these trends are equally harmful because they affect the blood circulation and cause allergies of different kinds. Shape-wears keep moisture intact in private areas which increase the risk of infection. Itching and pain are also common while wearing these tight dresses. This means the trends often lure us in wearing something uncomfortable and unhealthy for our body. Try to switch your fashion trends towards more skin friendly clothing so that you look good both in and out.
Also Read-Irritated With Hives? Try These Effective Natural Remedies
Conclusion
Wearing tight clothes and innerwear for long hours can cause many skin problems and body deformities. Type of material used in clothes is also important as many clothes made up of synthetic fibre can cause infections and provide platform for bacteria growth. Hence, always choose clothing which are both beneficial for your skin and suit your body type.
Read More Articles On Miscellanous