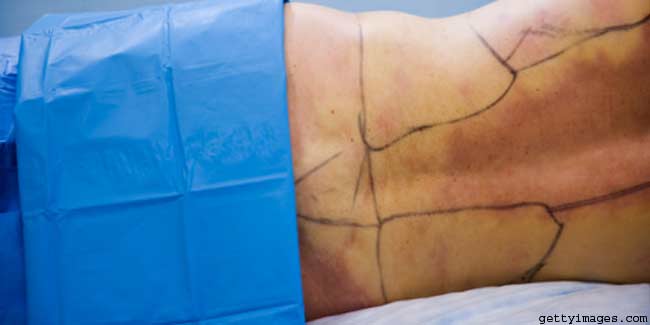 A study found that a combination of liposuction and abdominoplasty can work wonders as compared with them used individually after a results in several patients was analysed.
According to a study a combination of liposuction and tummy tuck when designed together to reduce surgical trauma provides amazing patient results with as low complication results as possible.


Dr. Eric Swanson presents a detailed, in-depth report on his experience of using a technique that combines both liposuction and abdominoplasty in a large number of patients over five years.

A detailed analysis of the combined lipodaminoplasty procedure, the patients first went through ultrasonic liposuction so as to remove excess of fat from the abdomen and the love handles. The liposuction procedure was followed by abdominoplasty or tummy tuck to remove fat from the abdominal tissue as well as the loose skin. The results after the lipoabdominoplasty in about 150 patients were compared with 384 patients who went through liposuction alone and 17 patients who went through abdominoplasty alone.

It was noted that none of the liposuction patients developed seromas-collections of the fluid present under the skin that is attributed to limited ultrasound to limit tissue trauma. It was found that there was low rate of seromas after one went through abdominoplasty.

The study shows that by using shorter periods of ultrasound and eliminating the use of electrodissection at the time of the surgery can help reduce the risk of seromas and at the same time helping one to achieve amazing cosmetic results.

This study has been published in Plastic and Reconstruction Surgery-Global Open, which is the official medical journal of the American Society of Plastic Surgeons that is available to the public.


Read more Health News.