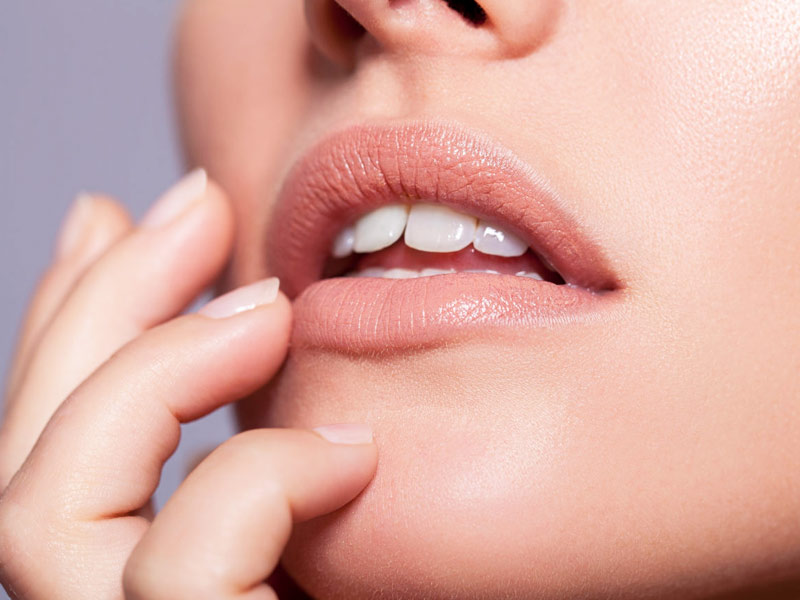 The poem 'red lips and rosy cheeks' is something that we grew up with. But, one should know the skin around the lips is more sensitive as compared to the other parts of the body. One such concern that we face is lip pigmentation that takes place due to unruly lifestyle choices such as smoking or excessive sun exposure. Unlike the rest of your skin, your lips consist of 2-3 layers of cells leading to faster damage. Lip pigmentation or discolouration leads to dark brown patches on your lips that hold the power to ruin your overall look and appearance. Where there is not just one but several reasons that can lead to this situation, one must know about the cause of lip discolouration in order to treat the problem. Listed below in this article, you will find all things related to lip discolouration, its causes, remedies and prevention tips by Dr. Geetika Mittal Gupta, Cosmetologist, Founder, Isaac Luxe and Skin by Dr. G.
What is lip Pigmentation?
View this post on Instagram
Your lips are something that you use throughout the day to carry out several activities starting off from talking to eating food. Unlike the rest of the skin on your body, your lips are way too sensitive as they just consist of 2 to 3 layers of cells. Lip pigmentation or discoloration is a condition that takes place due to various lifestyle and environmental factors such as sun exposure and smoking. Where it is not it and even the colour of your skin plays an important role in determining the color of your lips, darker the skin color darker would be the colour of your lips. As your lips are so sensitive due to the thin layer of skin, it allows the colour from the underlying blood vessels to show through.
Causes of lip pigmentation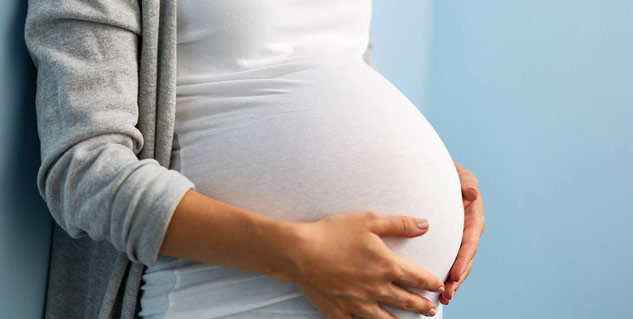 Also Read: Pregnancy & Skincare: Skincare Ingredients To Avoid During Pregnancy
Lip pigmentation is a condition that several people throughout the globe experience. Where the problem is common but it can be caused due to various different factors. Here, let us take a quick look at the reasons that cause lip pigmentation-
Pregnancy
Sun exposure
Genetics
Licking lips
Smoking
Blood clotting
Injury
Excessive use of makeup products
Addison's disease
Medications
Licking lips
Sun spots
Topical medication
Surgery
Remedies to treat discoloured lips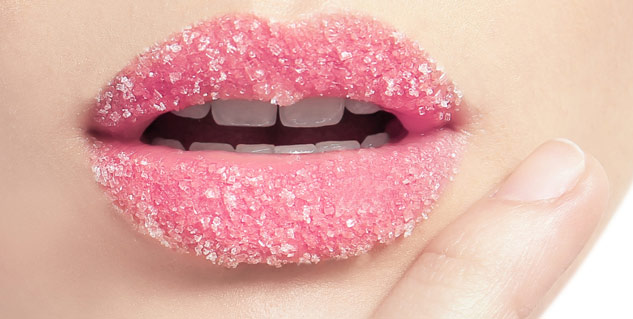 Also Read: Chapped Lips? Oil Your Belly Button To Make Them Soft & Plump
Where this condition of lip discoloration can be caused due to various factors ranging from excessive use of chemical based makeup products to the environmental factors such as sun exposure. Whatever be the reason, discolored and pigmented lips surely hold the power to ruin your look and the entire mood. Going back to simpler ways and using things at home can never be a bad idea and hence here are some of the remedies that you can opt for in order to treat discolored or pigmented lips.
#1. Exfoliation
Where over exfoliation can cause problems, being gentle on your lips to get rid of those dead skin cells can surely be helpful. Regularly exfoliating lips has proven to be a good idea when it comes to treating lip pigmentation. Take in a tablespoon of sugar with a bit of honey and apply this mixture gently onto your lips in a circular motion. Wash It off with plain water and gently dab with a soft towel.
#2. SPF
As your skin requires protection from the harmful ultraviolet sun rays, your lips surely need to be guarded more. As mentioned, our lips are way more sensitive as compared to the skin and hence protecting them from the harsh and damaging UV rays is very important. Opt for a lip balm that is enriched with the goodness of SPF or lather on a little sunscreen onto your lips to protect them from sun damage and to prevent lip pigmentation or discoloration.
#3. Turmeric
Is there any remedy where this golden spice hasn't proven to be useful? We think not. Turmeric is a rot spice known to treat various conditions that affect your internal organs to beauty issues. When it comes to lips discoloration and pigmentation, turmeric can do wonders. In a bowl take a tablespoon of milk along with enough turmeric to prepare a paste. Apply this paste onto your lips and allow it to dry. Wash It off with some cold water and dab your lips with a soft towel.
This article is based upon a post by Dr. Geetika Mittal Gupta, Cosmetologist, Founder, Isaac Luxe and Skin by Dr. G on her instagram profile.